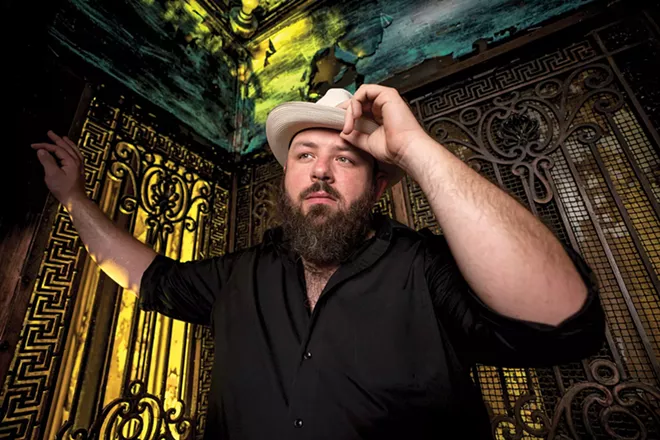 Welcome to the land of music-making possibilities in central Illinois as we roll our way into the first weekend of September, which in the calendar of holidays. drops us into Labor Day territory. This time is typically known as the end of the summer season, with Memorial Day as the other bookend, but with this year being anything but typical, you can call it whatever you want as far as I'm concerned.
Normally, this weekend would be chock-full of cookouts and parades with bands galore knocking out the tunes for partying people working for the three-day weekend full of good and glorious times. But alas, we are not in normal times and things are more than a little bit different, but there are some cool goings-on going on that if done decently and by following guidelines, will allow us all to celebrate the 2020 Labor Day weekend safely, sanely and with some well-deserved, slight respite from our COVID-19 inhabited world.
Our friends at the Curve Inn labored to make you a super-duper weekend with a Lick Creek acoustic set being set for Thursday, Wreckless Whiskey shooting in on Friday, Highway 615 driving out Saturday and Deja Voodoo doing it on Sunday. Be sure to wave at Ric "Skippy" Major, a several-time winner of Illinois Times' Best of Springfield award as soundman, who is now back turning knobs painlessly at the board after a short break for wrist surgery.
Long Bridge Golf Course has award-winning blues artist, harmonica player, singer, entertainer and songwriter Brandon Santini with his band on Friday night, then tops off the weekend with the one and only Mike Burnett joined by a special guest, the nationally acclaimed, Chicago-based guitarist originally from Springfield, Andon Davis.
For a "kool" Saturday afternoon show, one of the finest groups ever to be from and play in Springfield, Kapital Sound, lights up the daytime with a noon to 3 p.m. concert at the Y-block just north of the Governor's Mansion on Fourth and Jackson. Head on down south to Chatham where the 3Sixteen Wine Bar (they have more than wine, including fine food and a full bar) presents a Labor Day weekend spectacular celebrating the establishment's three-year anniversary with three acts in three days. Friday gives us David Francisco, a 2018 American Idol finalist and singer-songwriter with a compelling story to tell in words, music and deeds. Saturday delivers a James Taylor Tribute (with some Paul Simon and Jim Croce too) by Peoria-based entertainer James Herr, and on Sunday, one of our area's best blues performers, Robert "Lefty Preacher" Sampson, drops in to do his thing and do it well.
Most certainly the largest happening this weekend happens at Danenberger's Family Vineyards when ElderBeard MusicWerx presents the Folkin Boogie Family Retreat. You're invited to this three-day event replete with camping, concerts (electric and acoustic), workshops, wine tasting, gourmet food, glass blowing, yoga, circus-style street performers and who-knows- what-else will go on on the exciting and expansive grounds of DFV, set in the country on the way to New Berlin from Springfield. Bands include Sunshine Daydream, Still Shine, Alabaster, Birds of a Feather (Phish Tribute), This One's Pink (Pink Floyd Tribute), Brainchild, The Leadfoot Band, Solar Chariot and guaranteed interesting performances by a peculiarly presented group called 217 Burlesque & Curiosities Troupe, plus other stuff and side stage acoustic acts as well. You can find more info, get your tickets and see the COVID guidelines for this well-planned and safely set up weekend-long shindig on ElderBeard's Facebook page.
Here's wishing you and yours a delightful and safe Labor Day weekend.