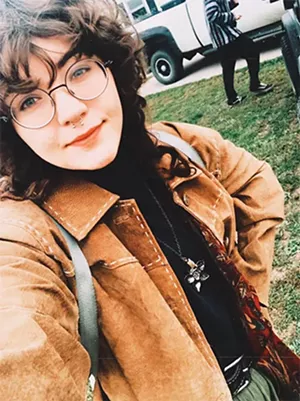 Welcome to the first full weekend in November, and what a weekend it might or might not be. By the time this makes it into print, our tumultuous and touchy national Election Day will be passed with the results possibly in turmoil. The State of Illinois COVID-19 mitigation rules for bars and restaurants, the main venues we discuss here, may or may not be followed in our community.
Since I have no idea what our world will look like only a few days from now, I've decided to act like everything will go on as expected and move ahead with a no "flux" mentality, even though it sucks, and who knows what will happen. I expect to see an uptick in the livestream shows as we navigate the uptick in the virus again. Cowboy Randy, on Facebook Live every Thursday, has, as far as I can tell, been at this livestreaming stuff longer than anyone in town, actually pre-pandemic or P-P, we could say, so we will. Be sure to tune in promptly at 7, because when dinner is ready, Randy is done. His shows generally run about a half hour or so, but it's the best 30-some minutes of old-time, vaudeville-era songs done with exquisite yodeling and vocalizing, accompanied on guitar and banjo, all done with pretty perfect pitch and a sense of homespun humor you'll not find anywhere, online, in-person or out of this world.
I'm still doing my Turtle Tank Tuesdays solo and Wednesdays with Rick Dunham (aka Elvis Himselvis), plus adding a Friday Frolic back into the mix. Keep your eyes peeled for more from others and be sure to look up your favorite artists, because you might just catch them online doing a show from their living room since those poor musicians just can't seem to not play somehow, some way.
For those venturing out into the music venue world, the list is small and getting smaller, but with the nice weather this weekend, we've got more than we expected. The space on Adams Street directly in front of Buzz Bomb Brewing Company and Cafe Moxo is now known as the Adams Family Patio, and the good folks at BBBC intend to ride a homemade heat wave on into the winter months as much as physically possible in an adventurous attempt keep up a regular entertainment schedule. This weekend's music makeup features Jambalaya Jazz with Frank Parker on Friday and Dexter Anodyne on Saturday.
Lime Street Cafe plays host to the always entertaining and musically masterful Harmony Deep on Friday and Saturday evenings. The Curve Inn gets Off the Wall to hang out for the night, delivering some "new music" and a "couple new players," as stated on their Facebook event page.
Sunday looks to be a lovely day and gives us a few opportunities to safely enjoy and support live music. Micah Walk, recent recipient of the Songwriter and Guitarist awards for Best of Springfield by the readers of our illustrious paper hits the pavement from 1 to 4 at Chatham's 3Sixteen Wine Bar, also a 2020 BoS winner. Tom Irwin (yes, that's me), a past recipient in a bygone era (more P-P) of a few BoS's, sings to the sycamores at West of Wise Winery near Petersburg from 2-4. In a doubling down of dynamic duos, Casey & Geoff roll into the accommodating beer garden at Trails End in Curran from 3 to 6, while Schy & Jonathan inhabit the listening area installed in front of It's All About Wine from 2 until 5.
So long for now, and let's enjoy the live music while we still can.