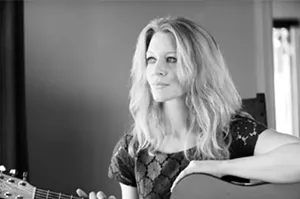 In the new record category, folk-based singer-songwriter Ben Bedford launched a Kickstarter project last week to fund his latest recording. The album, The Pilot and the Flying Machine, was recorded live in early January in the sanctuary of Douglas Methodist Church and inspired by the works of internationally renowned Springfield native and sculptor Michael Dunbar. Ben played acoustic guitar and sang, joined by not-from-around-these-parts musicians violinist Diederik van Wassenaer and bassist Ethan Jodziewicz. Kari Bedford added harmony vocals while famed Nashville acoustic recording engineer/producer Dave Sinko captured the music on digital sound. Check out Ben's cool video (nice job, Kari) on the Kickstarter website and join in the rewards to help him get out this very exciting record scheduled for a May 1, 2016, release. Kickstarter requires you reach your set monetary goal in order to receive your funds, and Ben has until 8:45 p.m. on March 11, 2016, so get on it, please.

David Cain, owner/operator of UMEDIA located at the Hoogland Center for the Arts, offers up a new set of Wertico, Cain and Gray music and video releases for public viewing. The jazz, free-form, improvisational trio unites Cain with 7-time Grammy Award-winner Paul Wertico (Pat Metheny Group, Kurt Elling) and Larry Gray (Jack DeJohnette, Larry Coryell) to play real time, experimental music. Cain produced a version of Realization as a limited edition with two free bonus videos, Conversations and a Director's Commentary. The music comes recorded live at the Shure Theater and Reelsounds Studios in Chicago. The short films feature NASA highlights, a ballerina, 3D animati and faces from around the world, among other exciting stuff. Dave describes it as "a trip, an adventure and a meditation on free-flowing life", which sounds pretty cool to me. Visit the band website at http://werticocainandgray.com to get the entire scoop.
The Rob Gordon Memorial Benefit in Decatur on Feb. 6 was a resounding success with an amazing turnout. Thanks to all the musicians, attendees and donors for helping to raise some $17,000 to go toward the education fund of Rob's son and other expenses. R.I.P. Rob.
Springfield-based rock band Dead Till Dark (Tommy Hart, Thomas Michael Montgomery, Danny Gunn, Micheal Neal and Larz Cothren) created a Midwest buzz over the last year that earned them an artist partnership with Pavement Entertainment. Citing the group's positive reviews from performances with big-time, touring rock bands to the substantial airplay received from "Restless Heart", the band's first single, this large and very cool company is now supporting DTD.
Looks like St. Pat's Day can't be far away as Springfield's longest running Celtic-music band, The Emerald Underground, plays a warm up gig at The Forty-Niner on Thursday night. The downtown parade is on March 12 this year (St. Patrick's Day, March 17, is a Thursday) so plan ahead and be prepared for the big party. Also on Thursday, James Armstrong Presents Lady Carole and Her Knights at The Alamo with some fine singing by Carole of jazz and show standards performed by an all-star band of Springfield's finest jazz cats.
Josh Catalano debuts his latest band evolution as Western Empire plays the Bar None Friday night show. Weebles hosts the rockin' Nashville duo GirlBilly on Sat. from 6 to 10 p.m. Iowa singer-songwriter Melanie Delaney returns to town with a solo show at George Ranks on Sunday, 7 to 10 p.m.
That should do it. Until the next time.
Contact Tom Irwin at tirwin@illinoistimes.com.