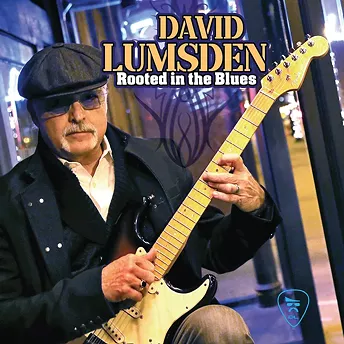 As we hit mid-April, the bands are busting out all over and the music blooms forth like a magnificent magnolia tree and those darling daffy daffodils. If you can't find something to your liking this weekend, well I don't know what to say, other than, wait until next week because there's probably going to be even more.
Let's get started with Friday, as that's most certainly a fine and logical place to commence our live music adventures for the weekend. Also, there's so much going on on this one night, it's truly a wacky and wonderful sight to behold. Beginning, as we often do, with the Friday Night Jazz music series held at Boone's from 5:30 to 7:30 weekly, this event is sponsored by our Springfield Area Arts Council and features various jazz-influenced acts from central Illinois. This week is a treat when guitarist extraordinaire David Lumsden comes with a load of jazz licks, along with a good bunch from jazz's older sibling, the blues. Be sure to ask Dave about his latest CD, Rooted in the Blues, and don't go home without one. You Springfield music-mates will know the regular and guest musicians on this locally produced and played recording, which includes a beautiful rendition of a Greg Pasenko song called "Your Memory," where David is accompanied by Andon Davis. That's a triumvirate of Springfield-bred guitarists if ever there was one. Now where were we, on Friday night still, and only one gig mentioned?
How about this double bill of Unchained and BuK at the Curve or the mighty mash-ups of Fun DMC at Motorheads? Perhaps your fancy would be tickled with the Big Suns at Weebles or Captain Quirk at Long Bridge, or you might mosey on down to the Keg for Punk Night or travel to Boondocks for the cool country of Whitey Morgan and the 78s. Downtown gives us Mississippi Leghound at Whiskey Jack's and Devin Williams at Buzz Bomb, plus Sam Crain and Jose Gobo (double-trouble jazz guitar-ing) at Anchor's Away. Some familiar names back in the saddle again include Cactus Ranch at George Ranks, JackAsh at the Blue Grouch and Angel Brown at Lime Street. Add in West End Boogie Project at the Northend VFW, Rod Grant Acoustic at Locals in Pawnee and Schroeder's DJ Service (hi Brad) doing the Dew Does Karaoke at the North Grand location and, hello my friends, that's a Friday night to remember.
On Saturday afternoon, Elvis Himselvis returns to the Hoogland for a 3 p.m. matinee as Rick Dunham completes his Elvis Top 40 shows with this third and final installment. The concert covers all of Presley's Top 40 hits from 1968 on, including many of the King's most familiar tunes, plus some very unusual cuts, so come to be entertained and educated. Interestingly, the latest addition, that old chestnut "Blue Christmas," entered the Top 40 in 2019 after first being released in 1957, so it just recently made the list.
Saturday night from 7 to 11, Mowie's Cue, all set up with a stage area specifically for live music (thank you very much), hosts the fifth Positively 4th Street anniversary party with the original P4S group joined by Murder of Crowes and The Down Homies. The amazing and versatile (and in demand) Geoff Ryan plays bass in all three groups, keeping him out of trouble for the night. With Tom Beverly as the P4S ringleader, there will be lots of good times as this intertwined group of longtime friends come together for a night of unforgettable music making.
See you next week for much, much more music.