Movies are about moments – big moments that erase our cynicism about cinema and remind us of its capacity to dazzle. This happens in a way only possible with a medium that seamlessly combines so many other art forms. These are instances that prompt us to consider things in a different light, to empathize with others in a way we could never expect.
While sometimes memories of the overall plot of a film or its minute details may escape us, certain scenes stand out like a beacon in a bland cinematic landscape. What follows is a list of the 10 best scenes from the movies in 2019. While some of the films they're from might not have been completely successful, during these moments perfection was achieved, and they've proven powerful enough to stay with this viewer long after the credits have rolled.

American Woman – Having given up hope of ever finding out what happened to her missing daughter, Deb is told that after 15 years, her body has been found in a remote, wooded area. Visiting the site, she breaks down, accepting the reckoning that's been given to her, finally making peace with a burden she's carried far too long. The catharsis experienced in this scene is made palpable thanks to Sienna Miller's raw performance, the most overlooked of 2019.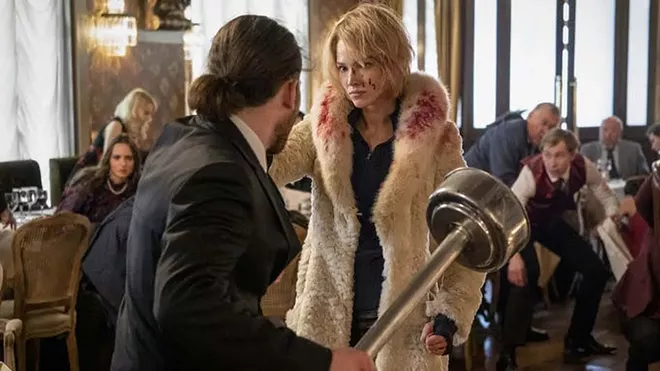 Anna – Trained assassin Anna Poliatova (Sasha Luss) is sent into a tony restaurant, unaware that killers are lying in wait. What ensues is an action sequence for the ages as director Luc Besson's razor-sharp choreography and precise editing produce an invigorating piece of action cinema that's as audacious as it is thrilling. As exciting as anything in the John Wick films, this under-appreciated genre exercise should have made Luss a major star.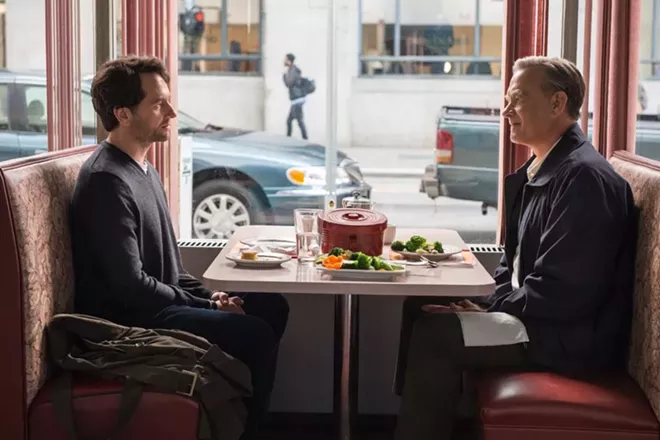 A Beautiful Day in the Neighborhood – Seeing that his friend Lloyd Vogel (Matthew Rhys) is despondent, Fred Rogers (Tom Hanks) asks him to participate in a simple exercise while they are at lunch. Telling him to close his eyes, he says to think that all the people in his life who have loved him into existence. Director Marielle Heller allows the screen to go silent, her camera slowly moving in on Rhys and Hanks, each lost in thought, welcoming the audience to participate in the exercise as well. The transcendent power of this scene powerfully drives home the theme of the film and leaves us grateful for this moment of meaningful introspection.

Booksmart – Trying to find the address where a pre-graduation party is occurring, over-achievers Amy and Molly (Kaitlyn Dever and Beanie Feldstein) find themselves in the back of an Uber driven by their principal (Jason Sudeikis), who inadvertently syncs the phone they're watching pornography on to the car's audio system. The embarrassment that ensues, coupled with the bawdy sound effects, made for the funniest movie moment of the year, one I chuckled at again and again long after the film had ended.
click to enlarge

Dark Waters – Having pursued a civil case against DuPont Chemicals for over 15 years, lawyer Rob Bilott (Mark Ruffalo) is finally allowed to conduct a deposition with the company's president. During the course of this civil interrogation, he presents the callous executive with a picture of one of the many children born with birth defects caused by the corporation's negligence. Director Todd Haynes steadily builds towards this scene, a cathartic moment of justified rage that is all the more powerful thanks to its subtle execution.

John Wick 3: Parabellum- Assassin John Wick (Keanu Reeves) is on the run, stumbling into what he thinks is a safe haven, only to find a group of knife-wielding killers lying in wait. Much like the restaurant sequence from Anna, the success of this sequence relies on the precise choreography executed by the cast, as blades are thrown and land with cringe-inducing accuracy. That director Chad Stahelski executes this set piece in an ironic, self-aware manner makes it all the better.

The Lighthouse- Cold, hungry and having been stuck on an isolated island in close quarters for nearly two months with his taskmaster of a boss, Wake (Willem Dafoe), Winslow (Robert Pattinson) finally reaches his breaking point, unleashing a profanity-laced torrent of complaints that would make a sailor blush. This hilarious moment proves satisfying because we've suffered with the character throughout the movie, while Pattinson's go-for-broke approach is a delight to witness.

The Mustang- Stuck in prison with an extended sentence, Roman (Matthias Schoenaerts) gazes out from his cell and finds the mustang he was assigned to tame but set free waiting for him just outside the prison's gates. This single, powerful image beautifully underscores the journey Roman has completed, having learned that only by thinking and caring for others can he transcend the bars that hold him.

Knives Out- Having worked incessantly on solving a murder that has been dropped in his lap, detective Benoit Blanc (Daniel Craig) talks through the facts that have been established and becomes lost in an extended metaphor concerning a donut, a donut hole and missing clues. The wit in Rian Johnson's script comes to the fore here and the exuberance Craig displays in attacking it is marvelous as the actor is fully aware he's defying expectations by displaying his comic chops.

Yesterday- Having awakened in a world where the Beatles don't exist and achieving fame by claiming their songs as his own, singer Jack Malik (Himesh Patel) is suffering a crisis of conscience over his success. In an effort to set things right, he seeks out a still-living John Lennon (Robert Carlyle) who offers him some sage advice. The most satisfying plot twist of the year, this scene beautifully reminds us of the simple power of the pop group's music and that their message is needed now more than ever.