John Milhiser, U.S. attorney for the central Illinois, has resigned at the request of the new president.
"When I accepted this position, I knew this day would come," Milhiser said in a written statement. "My plan was simple — to do my best each day to make our community a safer, better place, until I'm asked to leave. And, now, I've been asked to leave by the Biden administration."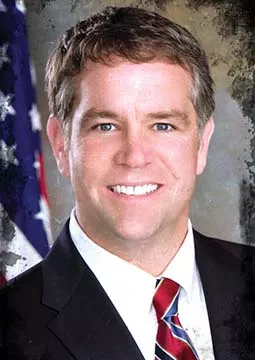 Milhiser's resignation will take effect Feb. 28.
Former president Donald Trump was slow to name a U.S. attorney to take over from former U.S. attorney Jim Lewis, who left office when Trump was elected in 2016. Milhiser didn't assume the post until the fall of 2018. Prior to becoming U.S. attorney, Milhiser was Sangamon County state's attorney.
Contact Bruce Rushton at brushton@illinoistimes.com.