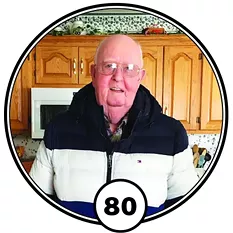 Bill Nichols
Aug. 14, 1940
I live in Jacksonville and own an insurance agency. I have been in the insurance business for 52 years and I'm still working. I will be celebrating my 80th birthday this year. I was born in a farmhouse in rural White Hall, Illinois. Being the last of eight kids, I can't imagine my birth was celebrated too loudly. My brother, who was a little over two years old at the time, asked my mother, "Where did you get him?" I was raised on a farm and it was an experience I will always cherish. My first five years of school were spent in a country school and then I was sent to town school, as we called it.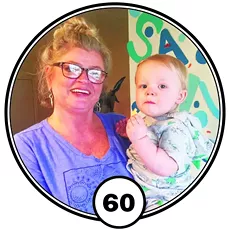 Tammy Sidener
Dec. 21, 1960
My sister, Tammy, is the middle child of five siblings and has always been the strong core of our family. She is retired and loves to garden and have family parties to make sure we all still get together. She has five nephews and three nieces, and is the best aunt anyone could have. Submitted by Melissa Monroe.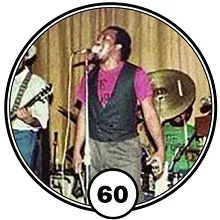 William Bryant
April 12, 1960
I am blessed to still play my music. I play both bass and lead guitar, and I also sing. In the 1980s I played with the band Magnum Force and I have been with the Debbie Ross Band since the 1990s. This year I will be 60 years old and people still ask me to perform.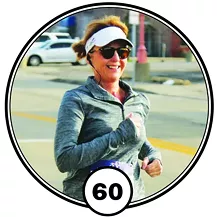 Rhonda Robinson
Jan. 11, 1960

I began running for fun and exercise at age 50. To celebrate my 60th birthday I decided to run my first two marathons. I completed a marathon in Indianapolis two months before my birthday. The second marathon was scheduled for April in Champaign three months after I turned 60, but it was postponed due to the pandemic. I plan to continue running as long as I am able for the health benefits and enjoyment it gives me.
Jennifer Buhlig
July 6, 1970

I will turn 50 this year. I work at Springfield Supportive Living as the director of sales and marketing. I have a great husband, four awesome kids, an amazing grandson and another grandbaby on the way. I never thought I would be 50 years old (I only feel 29), but here I am and in the middle of the quarantine. Oh well, it's just a number, right? And, life is what you make of it.
Robyn Lloyd
March 1, 1970

I graduated from Riverton High School in 1988 along with Stephanie Harris and Nicole Ralph. We were all born in 1970. We have been friends since sixth grade and we are definitely soul sisters. Nicole and Steph still live in the Springfield area and I moved from Bloomington to Atlanta, Georgia, six years ago.

If you have a significant birthday this year – turning 50, 60, 70 or 80 – tell us your date of birth and some fun facts about you in about 50 words for a chance to be recognized in an upcoming issue. Email your photo and fun facts to slewis@illinoistimes.com. The deadline for the next regeneration is Sept. 3.