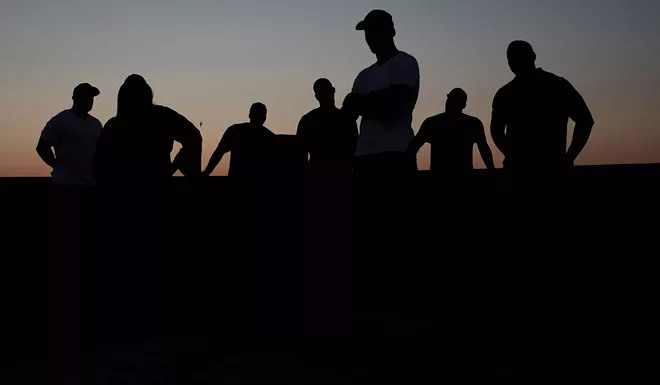 Come along my friends, as we travel on through the first full week of Phase 5 in Illinois, allowing us to open up fully after pandemic precautions of the last year. And that's truly a joy to see, as music fans and followers, as well as players and performers, experience live music in abundance again.
Let's first go with a reminder that all the Juneteenth activities covered in last week's column are actually happening this weekend, including live music shows with Debbie Ross, Nelly's Echo and Brandon Alexander Williams at the Levitt AMP music series on Thursday (7 p.m.), plus Kapital Sound on Saturday (3-5) and Baaad Boyz on Sunday (5-7) at Comer Cox Park.
And while we're here, let's give a shout out to those Baaad Boyz (that's three "a's" and one "z") for landing a show at the beautiful Devon Lakeshore Amphitheater in Decatur this Saturday evening for a special Juneteenth celebration. Sounds to me like these Baaad Boyz are doing pretty darn good.
The Sangamon County Fair is back in 2021, and after last year's lost time, the excitement level is off the charts. The grandstand acts this year no doubt have a great effect on the said excitement, including the national artists and area bands playing that should draw big crowds to the fine fairgrounds tucked away on the northside of New Berlin. Do you believe that rap superstar, hip hop artist, actor and hit songwriter Nelly (a St. Louis native, by the way) is there on Thursday night with Blanco Brown and DJ DH3? Chart-topping, country crooner Riley Green (a Jacksonville native — Jacksonville, Alabama, though) hits on Friday with Texas-born, Nashville-based, singer-songwriter Troy Cartwright and the popular St. Louis-area country band Borderline opening the show. The Miller Lite Pavilion (a step up from a beer tent) plays host to several familiar and popular local acts throughout the fair time, including Captain Geech and Kapital Sound on Thursday, Off the Wall and Brushville on Friday and the Longmeyer Band, Folsom Prison Five and Lick Creek on Saturday. Welcome back to the fair.
Among the downtown spaces having live music again, we say hey to Anchors Away for booking the dandy duo of Josie Lowder and Nate Cozadd into the friendly confines on Friday night (8-10 p.m.). The Harvest Market Farmhouse Brews continues to have weekend evening music with Dave Littrell setting up on Friday and Tiffany Riech and Casey Cantrall as The Tangents cruising in on Saturday. If you're looking for those heavenly heavy, hard rocking sounds, get yourself out to the Curve Inn on Saturday night for the Phantom Lordz Metallica tribute with the Chris Sorenson Project kicking out the jams first.
They're always busy doing something out at Danenberger's Family Vineyards near New Berlin, but this year the big attraction is a new outdoor stage featuring some cool touring acts. Tickets are available ahead of time (I know how you folks like to wait until the last minute, but why?) and there are plenty of hip shows coming up in the next month, like next weekend's Led Zeppelin 2 on Saturday, June 26 and The Steel Woods with Jive Mother Mary on Sunday, June 27. Here are some of the shows on the calendar just for July, including Confederate Railroad (July 2), Doug Stone (July 3), Morgan Myles (July 16) and Lit (July 18) with special guests Tuk Smith and the Restless Hearts and very special guests They Came in Droves, Springfield's very own, very cool, original rock band. Check out the winery's website for more info and dates.
Off we go into the wild June yonder of music making.