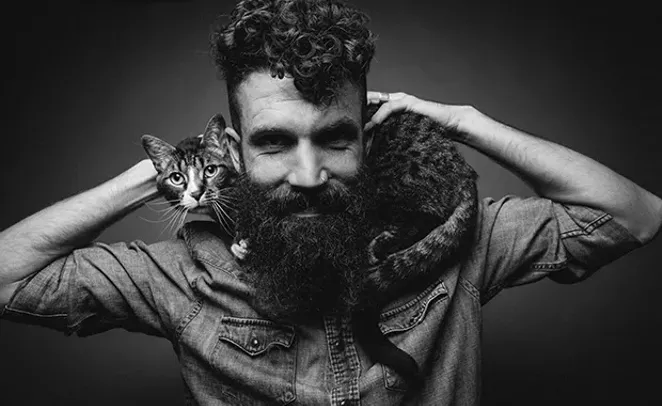 Ready for the officially unofficial start of the summer season as we roll into Memorial Day weekend? Let's hope so, because here comes lots of action going on at venues galore.

The West of Wise Winery near Petersburg is back with regular Friday night music, hosting my friend and yours, Ben Bedford, in the bucolic, sycamore-ringed, back area behind the winery. Ben, a 2018 New Folk winner at the Kerrville Folk Festival in Texas, is a busy traveler, including trips to Europe (England and the Netherlands), Michigan, Missouri, Texas, Kansas and much more. Visit his website tour schedule to fully appreciate the magnitude of what one man and a guitar (with help from Darwin the helpful cat) can do with talent and perseverance. Catch him while you can, folks, this guy's on the move.
Another on-the-move guy, singer-songwriter and harmonica man Brandon Santini, takes to the Danenberger Wine Rocks stage this Friday with a rockin' band, including his main guitar man, Timo Arthur, plus new additions of drummer Ron James and our very own Jeff Cunningham on bass. Brandon's latest album, The Longshot, is right on target to propel him to a higher level on the national blues scene and the guys are intent on making the best of this long shot opportunity to score big.
In and around the town on Friday, Diversion rocks the Crows Mill Pub while Weebles lays it down with Broken Stone, just as Brat Pack acts up at the Blue Grouch and Tennessee Borderline rides into Long Bridge. Jimmy Riemer returns from college for some summer shows with a night at Finley's Tap House as Buckhart Road kicks up some dust at 3Sixteen in Chatham. At George Ranks, we're having a Bob Dylan birthday songfest from 7 to 11 as the bard turns 78 on May 24. Many venues around the country celebrate with performances of his songs, and we've been doing it for a few years too. You're invited to come listen to Bob-music or come to play one of his many compositions.

For a special night not being celebrated much (but it could and should be), this Friday, when Off the Wall plays the Curve, Ric Major will mark a milestone of 900 shows since 2014 of running the PA at the well-taken-care-of sound and light stage. Ric, a multi-time winner of IT's Best of Springfield award in the sound man category, worked several venues around town as house PA guy through the years, but his work at the Curve is special indeed. Congrats my friend, and here's to 900 (at least) more shows!

Here are a couple of Saturday night jazz shows, a rarity these days in Springfield. The Jason Waddell Jazz Trio sets up at It's All About Wine and Johnnie Owens and Friends lands atop the Wyndham in the Pinnacle Room. In his spare time, Jason, a talented, creative musician, is the head of the LLCC music department, while Johnnie, an old pro at live music and blessed with a set of pipes, made a CD you should get. Morrocan Soul, a favorite Springfield band from a few years ago, is back on Friday and Saturday nights at Lime Street Cafe doing a nice mix of jazzy stuff with some sweet soul and pop included.
All I have left to say is, with the incredible amount of live music going on this weekend I wish I had 14 more columns just to get to all the good stuff out there. Be sure check our live music listings, then celebrate the holiday with fun and respect.