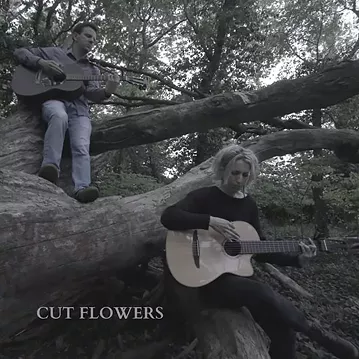 Welcome, one and all, to the first big summer holiday weekend for 2022 and the closest thing we've had to a normal one in two years. I know you probably know that already, but by golly, by jove and by a lot of other things, it just feels good to say so. Now with that all said, let's see what's on tap for this hoopla of a happening.
Recently, there's been a deliciously delightful rash of progressive performances at Dumb Records in the designated stage space at the downtown record store that also is a music venue and game room hangout. You should be aware that just in the last week alone they've had touring bands from all over the place, including England (yeah, the country, dude) and South Dakota (yeppers, the state below North Dakota), a real-live hardcore night (harder to find these days than one might think), along with several Midwest and locally based groups out rocking the free world (but there is a venue cover charge that the bands split). This Thursday night starting around 7, be on the lookout for a show of magnificent proportions featuring musical combos DUSK (from Appleton, Wisconsin), Tim Buchanan & the Trumpet Vines (from Oklahoma City), Cut Flowers (our very own duo of Arlin Peebles and Erin Darnell), Oatmilk (from Decatur) and Pierce Havenar (most likely from SHS).
Of special interest on this night is the release of Arlin and Erin's debut EP/CD under the Cut Flowers moniker. Recorded at Arlin's home studio and in Erin's bedroom this past winter, the intimate and homestyle, yet powerful and positive-sounding music compliments the succinctly delivered song lyrics "from the darker end of the spectrum" with just the right touch on these five songs, including added percussion and flute by Kevin Ohlau on the lead single, "Leper," just released in mid-April. Also available for purchase from Cut Flowers that evening is a "custom-designed poster" created by area artist Thom Whalen. And remember when going to these shows that the musicians have merchandise (reverently and irreverently referred to in the biz as "merch") for sale that keeps the wheels moving and the bodies fed, plus will get you one-of-a-kind music and items you may never find, hear or see of again.
Keep track of Dumb Records' happenings on their orderly and updated website and Facebook page as you frolic in the fun while helping out your local, or in some cases, far away from home, musicians.
Now to get on to the incredible amount of live music going on over the next few days, I am at a loss to know where to begin, let alone end, so my thought is to randomly throw a dart (figuratively speaking) at my computer screen, and whatever I see first is what goes in here until I run out of space.
If you've ever wondered what a Captain Quirk might be, boldly go explore strange new worlds at Longbridge Golf Course out by past the airport on Friday evening to find out. Who do I spy, but the wonderfully talented and always engaging Robert Sampson playing Saturday afternoon (3:30) at the beautifully bucolic Sheedy Shores WineGarden near Loami. What could this conglomeration of Black Queen and Black Light Orchestra be at Weebles on Saturday night but a mix of Queen and ELO covers done with aplomb by Caleb and friends? Oh look, it's the PHANTOM LORDZ and UNCHAiNED at the Curve Inn on Sunday night as an interestingly rockin' pairing.
Well, there we go and here I go, off to enjoy this memorable Memorial Day weekend.