Everyone has heard Julie Garland croon the tune, "Meet me in St. Louis, Louis, Meet me at the fair, Don't tell me the lights are shining any place but there…." For those who want to see a play at the Fabulous Fox Theatre or check out the St. Louis Zoo, the lights are truly shining. The drive is a scant two hours from Springfield to reach the city's bright glow.


Entertainment

The Fabulous Fox Theatre was built in 1929 by William Fox as an elaborate movie house. The ornate architecture is almost as riveting as the performances. Designed in a style some called Siamese Byzantine, there is something to look at in every direction. Or you can take a tour of this movie palace that was built at a cost of $6 million and has a seating capacity of 5,060. The Fox was said to be second in size only to New York's Roxy Theatre and was one of the first theaters to offer talking picture shows.

Tours are conducted every Tuesday, Thursday and Saturday (except holidays) at 10:30 a.m. and begin at the box office. Tours last approximately 1 1/2 hours. For more information call 314-657-5052 or log onto http://www.fabulousfox.com/fox.

Looking for a different type of theater experience? The Muny or Municipal Opera in St. Louis is the nation's oldest and largest outdoor theater. Built in 1918 in 49 days, the Muny was built on a hill in Forest Park. Over time the Muny has attracted major star power like Lauren Bacall, Debbie Reynolds, Pearl Bailey and others. The summer season kicks off with Thoroughly Modern Millie June 18-24. Located at #1 Theatre Drive, St. Louis, 63112, call 314- 361-1900 for more information.



The Mighty Mississippi

Want some big kid entertainment on the Big Muddy? Gateway Arch Riverboat cruise offer tours from a one-hour sightseeing cruise to dinner cruises, private charters and specialty cruises. What could be more romantic than a riverboat ride at sunset? Call 314-982-1410 for times and prices.

Landlubbers seeking a bit of fun, try a visit to LaClede's Landing. While visitors think of food and pubs when talking about going to LaClede's, the history of the landing actually precedes St. Louis history. The website lacledeslanding.com states, "St. Louis was a trading post, the last stop for travelers and explorers out to tame the Western frontier. In 1764, Pierre Laclede and Auguste Chouteau founded a city here on what would later be called LaClede's Landing."

The area covers nine blocks that are filled with century-old buildings and cobblestone streets once home to the manufacturing, warehousing and shipping center of the city. Today LaClede's Landing offers a variety of attractions.


For the kids


No visit to St. Louis would be complete without the Gateway Arch. A ride to the top is a feat for the brave. The Arch is the tallest national monument in the U.S., standing 630 feet high. Built at a cost of $13 million, construction began Feb. 12, 1963, fulfilling the vision of architect Ero Saarinen. The Arch weighs 17,246 tons and used 900 tons of stainless steel which was more than any other project in history, according to the website stlouisarch.com. Arch attractions include Journey to the Top, the Museum of Westward Expansion, educational programs, two movies and shopping.
Kids of all ages love the St. Louis Zoo in Forest Park, home to more than 18,000 exotic animals. The zoo is free, but there is a charge for parking. The zoo harkens back to the 1904 World's Fair Flight Cage. One of the many beautiful buildings left over from the fair, this was just a start. The zoo was made official with the formation of the Zoological Society of St. Louis in 1910. Log onto http://www.stlzoo.org for details.
For more animal encounters, add Grant's Farm to your St. Louis bucket list. The 281-acre farm is the ancestral home of the Busch family. The farm is home to more than 900 animals representing more than 100 different species. Grant's Farm, operated by Anheuser-Busch, Inc., has been a St. Louis tradition for more than five decades. More than 24 million guests have visited this popular family attraction during its history. The farm takes its name from our 18th President of the United States, Ulysses S. Grant. In the 1850s, Grant founded and farmed a portion of the 281 acres.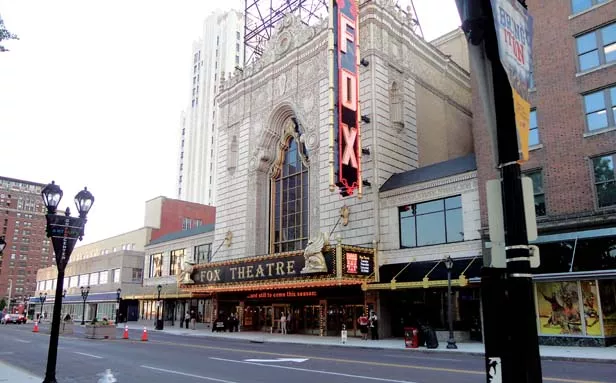 This is just a glimpse of the things to do and see in St. Louis. There are amazing museums, the Magic House, houses to tour, fountains to see and of course St. Louis Cardinals games to cheer at. Plan your St. Louis getaway today.

Cindy Ladage, a freelance writer, lives on a farm near Virden.