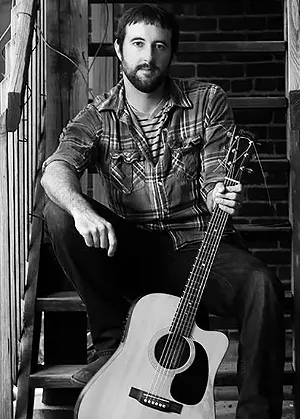 Welcome one and all to the end of April and the start of May in the year of 2021 as we take a look at the music happening in our fair city and the surrounding areas. From a year ago when venues were closed and live music was only heard online, we've come a long way, baby.
Thursdays are on a roll, my friends, which says it's all about live music being back in a big way. I spy a way-too-rare appearance by singer-songwriter Pete Sander at Boone's and the return of an open mic at Blue Grouch with Kortney Leatherwood and Sam Draper as your entertaining hosts, plus Brandon Santini and his Band at the Curve Inn, for starters to your live music happening week.
Make sure you pace yourself, as Friday is coming with a bunch of acts back out for the first time in a long time. Take Chris Camp & his Blues Ambassadors bopping into Crows Mill Pub's outdoor area, The Deep Hollow delving onto Danenbergers Wine Rocks stage, Kapital Sound getting down at Long Bridge Golf Course and the Jonnie Concaroo Band winding it up at Walnut Street Winery in Rochester, all the while For the Love of Lennon lands at the Blue Grouch, Angel Brown Trio flies into Lime Street Cafe and Unchained breaks out at Weebles. Then there's our friend Billy Galt at the Harvest Market Farmhouse, Joel Honey at Boone's and, for something on the wild side, there's a Mariachi band at La Fiesta Grande, plus Sunshine Daydream continuing a Grateful Dead-like tour pace with a show at the Curve Inn. Yes, that's just Friday.
Saturday has just too much to tell it all, so let's go with a few and leave the rest up to you. Expect a big-time party as the Illinois Central Blues Club celebrates anniversaries of 34 and 35 years presenting the best of the blues to central Illinois, combining the lost last year into the present one for a big blowout at the Knights of Columbus Hall on Meadowbrook Road (Casey's Pub). Stellar entertainment comes with the $10 ticket (available only at the door this year) as the indomitable Hurricane Ruth opens up at 7 p.m., followed by the ever-popular Lil' Ed and the Blues Imperials for a humdinger of an evening.
Here's another celebration, as After School Special hosts their CD release party on Saturday from 4 to 7 p.m. at Sheedy Shores WineGarden out in rural Loami. We've talked a bit before about the John Shepard-produced, debut CD from the performing and recording duo of Aasne Daniels (vocals, guitar) and Jerry Setnicky (guitar, vocals, mandola, harmonica, percussion), but this is the big event for the official release of Last of the Curlews, a wonderful record of all-original music penned by Aasne and Jerry, available on CD at the gig and online on Bandcamp and at other digital outlets.
Sunday is on its way to making a comeback as the busiest day of the week, so be sure to check up on the who, what, when and where for your Day after May Day Fun Day. But we need to jump ahead to entertainment for the loco party time of Cinco de Mayo (yes, I know that means fifth of May in Spanish), which lands on this coming Wednesday and features the one-and-only Captain Geech and the Shrimp Shack Shooters at the Curve Inn, plus Mike and Dyke from those marvelous Boat Drunks serving up a Jimmy Buffet buffet at Farmhouse Brews upstairs inside the Harvest Market.
Be safe, have fun and welcome back.