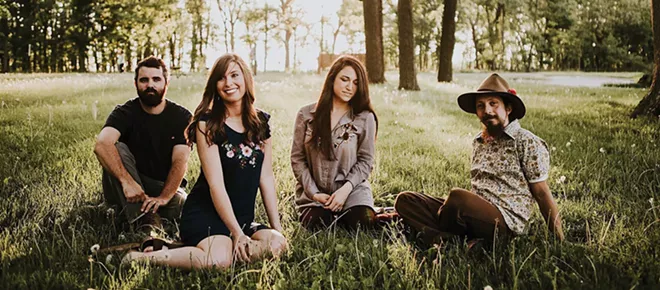 There is a lot of ground to cover for this summer's music offerings, so this is going to be a packed couple of pages you're about to read. Hold on for the ride.
The Legacy of Giving Music Festival is going to lead us into the festival season on June 3 and 4 with its huge lineup of over 60 bands on five stages, kids' area, vendor fair, food, drinks, games and more. The following week, check out the 2nd Annual Positively Summer Music Festival – evidence that the first one was a success – on June 11-12 at Sheedy Shores WineGarden, giving us two days of live music from some of the area's popular bands with great sounds such as Peaches & Bacon, Positively 4th Street, Chickadee Sermon and The Deep Hollow, just to name a few. Also on June 11, and a few miles away, Danenberger Family Vineyard's organizers had a different vision for a summer music festival and called in local heavy metal tribute bands, such as The PHANTOM LORDZ and Bloomington's Killer of Giants, for the Field of Screams Fest. On July 8 and 9, the BOS Center is hosting Abe Fest with a lineup that includes Josie Lowder opening for John Waite on Friday and siblings Jocelyn and Chris Arndt and Harlem Hayfield, who open for Filter on Saturday. If your ears have been thirsty for some jamgrass, head to the Rumble Down Festival at The Kampground near Mechanicsburg on July 29 and 30, where you'll find some regional and local top picks of that progressive bluegrass style. That same weekend, you'll also have a chance to stop by the perennial favorite Downhome Music Festival in downtown Springfield, where you can listen to some great bands and find over 100 craft beers – yes, 100.
Peppered between all of these great festivals are a few music series made to keep the music moving along through the season. The first that comes to mind is the Levitt AMP Springfield Music Series.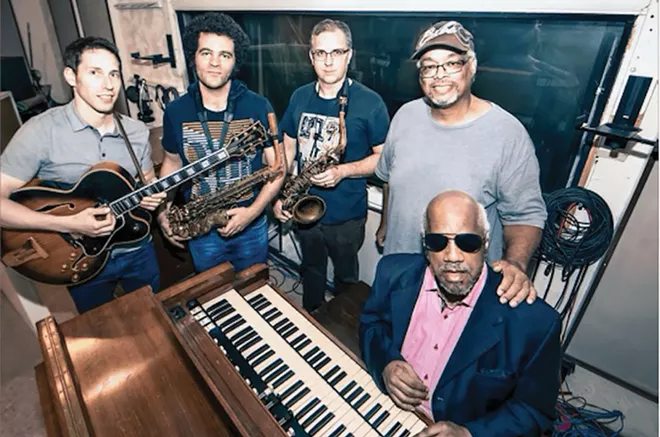 After a 25-year history of collaboration, there is an unmistakable chemistry between nationally celebrated jazz organist, Chris Foreman, and the always solid drummer, Greg "The Rock" Rockingham. Add in Chicago veteran guitarist, Lee Rothenberg, and you've got the Soul Message Band, the sounds of which are crafted by classic organ grooves. The group kicks off this year's Levitt AMP Music series on the Y Block in downtown Springfield on June 2. On June 9, The Heavy Hours, comprised of four friends from Cincinnati, Ohio, bring their distinctive strain of warm-hearted, open-armed alternative rock to the stage. Nice. On June 16, you'll be able to experience Guinea native, Natu Camara's unique mix of West African soul, rock and pop music. On June 23, catch the sounds of Davina and the Vagabonds and experience for yourself what Rolling Stone Magazine describes as "a little Amy Winehouse-worthy neo-soul here, a little Great American Songbook-influenced songcraft there." In 2015, Charanga Tropical became the first North American group ever to perform at the Havana International Danzón Festival. They'll bring their repertoire of rarely heard danzónes and a spicy variety of modern son, salsa, cha cha and timba on June 30. Two-time Grammy-award winning Terrance Simien and the Zydeco Experience will bring their true American roots music, born of the Creoles of southern Louisiana, to the stage on July 7. The series keeps the diversity fresh, as always, and this year is no exception with central Illinois' Orchestra Saregama bringing in a high-energy fusion of Bollywood hits, Hindustani classics and American popular music to the stage on July 14. Don't miss the chance to experience the powerful vocals of Sheryl Youngblood when the Sheryl Youngblood Blues Band comes straight down from Chicago on July 21. Arlo McKinley will be stopping in town fresh off his U.K. tour on July 29. He was the last artist signed by John and Jody Prine to their label, Oh Boy records. The series wraps up on Aug. 4 when the trio, Harlem Gospel Travelers, celebrate a new age and new victories with their new sound in gospel music.
Over at the Sherman Village Park Amphitheater, the people that make things happen packed the music calendar with tribute bands for the 2022 Summer Live Concert Series that begins on June 2 and blows right past the late August date to be included in this Summerguide and ends squarely in September. Local favorite bands will be the opening acts for many of the shows and sometimes the headliners themselves. So, if you want to experience everything from Led Zeppelin to Kid Rock or AC/DC to Tim McGraw, this is the place to be. Check out the lineup on the Facebook page.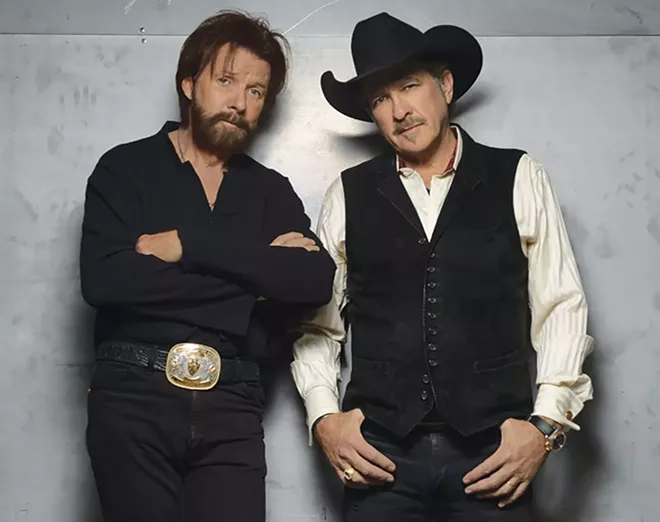 At the Sangamon County Fair, it's the cold beer truth that you can go both country with Chris Janson on June 16 and rock the following night with Collective Soul, a band that has been around for almost 30 years with hits such as "The World I Know" stretching back to the mid-1990s.
After they blow the dust off the grandstand for the Illinois State Fair (Aug. 11-21), the country sounds of Sam Hunt will warm up the stage for a week of top-notch headliners such as Demi Lovato, Brooks & Dunn and Disturbed. Always offering a variety of music genres, the fair also throws in some old school with Ides of March, hip hop with TLC, reggae fusion with Shaggy and fresh country with Jon Pardi. This year, the sound of Willie Nelson's voice resonating through the late-night streets of the fairgrounds will be familiar to many who have caught his grandstand shows in the past, and Sammy Hagar & The Circle, which got rained out last year, is scheduled to close this year's lineup. Keep your fingers crossed.
This summer's music scene is once again as hot as ever. A lot is going on, but more might be on the horizon. Keep your eye on the Illinois Times' live music listings so you can see what's coming up.