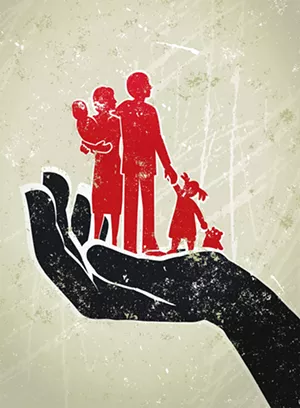 New legislation awaiting the governor's signature to become law would prohibit law enforcement from using unethical interrogation tactics, such as lying and coercion, on Illinois youth 17 years of age and younger. The initiative was led by the Illinois Innocence Project (IIP) in partnership with several Illinois advocacy and civil rights organizations.
"In Illinois there have been 100 wrongful convictions predicated on false confessions – 31 involving juveniles," said Lauren Kaeseberg, legal director of the Illinois Innocence Project. "Illinois has taken a critical step in changing the trajectory of false confessions and subsequent wrongful convictions resulting from these types of interrogation tactics," she said in a press release when the legislature passed the bill.
Decades of research shows teens and youth are ineffectively represented during hearings and falsely confess to crimes because of it. "Much of the evidence used to charge and convict children can be unreliable," according to researchers at Northwestern's Center on Wrongful Convictions of Youth and the school's Children and Family Justice Center.
The two advocacy groups have collaborated since 2008, helping youth prove innocence and advocating for fairer sentencing. Stephanie Kollmann is the policy director for Northwestern's Children and Family Justice Center. Kollmann said law enforcement agencies tend to blame youth for unsolved crimes. "What it leads to is a real misunderstanding of the problem" of juvenile crime, said Kollmann. She said kids and teens are often blamed when unforeseen spikes in crime occur.
She used the recent concerns over carjackings in Chicago as an example of how youth disproportionately are caught and convicted for crimes. "There is no proof youth are committing the majority of vehicular carjackings," but they are the group blamed for spikes in crime, she said. "If most of the carjackings have no arrests associated with them, you don't know if it's young people or adults committing the majority of crimes." Less than 10 percent have been caught, said Kollmann. In nearly all cases, those caught and publicly shamed or criminalized for vehicular carjackings are minors.
Young people are vulnerable, impulsive and inexperienced offenders, said Kollmann. They are more likely to be caught, which is why youth are more likely to be confronted by law enforcement. They are easily manipulated, she said.
"There is a cycle that is continuing to repeat itself in some cases because people have been so horribly traumatized by this terrible response we adopted," said Kollmann. For decades, police and law enforcement have used coercive tactics while investigating crimes, including incidents that involve teens and children.
Kollmann said she has some concerns over the bill's implementation. She told The New York Times last month that enforcing the bill would be hard to do because the legislation includes no consequences for violating it.
She also thinks the protections that could apply to youth taken in for questioning could exacerbate the informal use of deceptive and coercive interrogation tactics in less formal spaces. Many youth are confronted and interrogated by police in the street or outside of schools, said Kollmann. The bill does not protect youth in either setting.
Another bill, if signed by the governor, would require the Illinois Department of Juvenile Justice to offer civic education. Youth housed in state facilities would be offered four half-hours of instruction and those eligible could register to vote.
The bill does not include an outline for instruction but requires the Illinois Department of Juvenile Justice to host three learning sessions. Peers and youth are expected to lead the course, which could include instruction on voting rights and registration, governmental institutions and current affairs.
"More youth than ever before have registered to vote while in
IDJJ's care," said IDJJ director Heidi Mueller. Last spring, IDJJ
partnered with the University of Chicago Law School to offer teens a
course focused on the Bill of Rights. Mueller said the recent
legislation is "meaningful for youth at IDJJ." The curriculum expansions
have prompted civic engagement among youth in care "even during the
pandemic," she said.
Instruction in democratic processes could also be included in the curriculum. "Time and again, researchers have concluded that most youth – even those who might be considered 'street-smart' – simply do not understand their Miranda rights to counsel and to remain silent," according to Northwestern's Center on Wrongful Convictions of Youth. Instructors at IDJJ could use the funding to teach youth about their own civil rights when they are approached and interrogated by police and law enforcement.
Contact Madison Angell at mangell@illinoistimes.com.