click to enlarge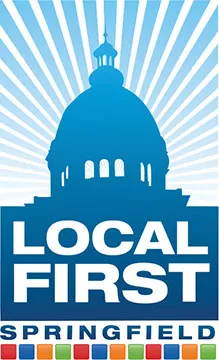 Who: Local First Springfield
What: Kickoff Party & Press Event
Where: Isringhausen Imports /BMW Store
When: Nov. 13 at 5p.m.
The fourth annual Local First Holiday Sweepstakes officially begins on Wednesday, Nov. 13. More than 120 Local First Springfield business members are participating in this holiday promotion, which encourages consumers to focus their holiday spending with locally owned independent businesses.

Levi, Ray and Shoup, Inc., is the primary sponsor of this year's Holiday Sweepstakes and Isringhausen Imports is the sponsor of the kickoff party and press event on Nov. 13.
Local First Springfield was formed in 2009 and has 300 business and nonprofit members as well as several dozen consumer members. The group's mission is to encourage consumers and businesses to patronize locally owned, independent businesses, which is especially important during the critical holiday weeks.
A consumer dollar typically stays three times longer and works three times harder in the local economy than a dollar spent with a regional or national firm. Local First Springfield encourages consumers to shop "local first" to find the product or service they're after.
During the Holiday Sweepstakes, which runs Nov. 13 through Dec 12, each participating business will donate three $25-plus prizes and will display a colorful "register to win" box, entry form, and "Merchant Directory." Consumers are encouraged to enter at as many participating businesses as possible.
Every Thursday for four weeks, more than 25 lucky individuals will each win $75 or more in gifts and prizes that were donated by the participating businesses. The names of the weekly winners will be featured on
http://localfirstspringfield.com/
, the Local First Springfield Facebook page and in Illinois Times.
Please join us for the Holiday Sweepstakes Kickoff Party and Press Event and help support local business this season.
For more information please contact Bill McMahon, executive director, Local First Springfield, 652-2561, billmcmahon@localfirstspringfield.com.