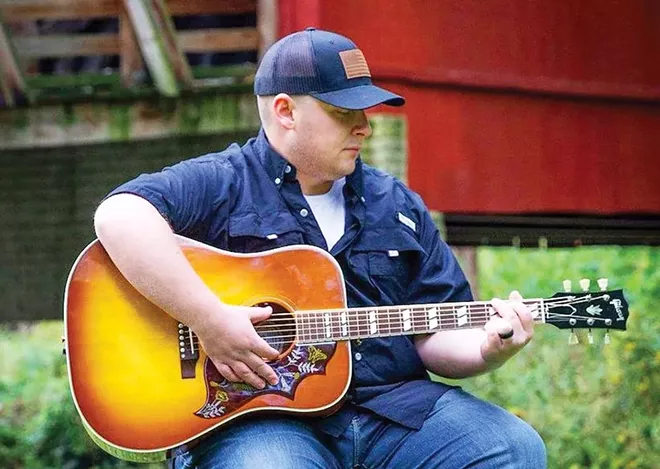 As we hit week number whatever-it-is of the shelter-in-place order, live music is back and truly live, and not just online. The calendar exploded this week with all kinds of in-person music at a good deal of local venues this weekend. And also, remember there are plenty of Facebook concerts still continuing to happen as we find our way through these changing and somewhat challenging times.
So if a good thing comes of this shutdown besides the original idea of slowing the infection rate of the pandemic, perhaps the notion that the world should work together to make our home a better place would be a good place to start. And one sure way to make the world heal and feel better is through the strength and power of music. I am not the first nor the last to say such a thing, as many agree music is a good thing for a reason no one can fully explain, but most everyone understands.
In his song, "Still is Still Moving to Me," country music superstar Willie Nelson sings, "I can't explain how I feel. It won't go into words, but I know that it's real." The blues great, BB King, talked about the power of music by saying, "Blues is a tonic for whatever ails you. I could play the blues and then not be blue anymore." The Victorian poet Robert Browning wrote, "Who hears music, feels his solitude peopled at once." Rock songster Bruce Springsteen was quoted as saying, "The best music... is essentially there to provide you something to face the world with." From jazz-blues singer Sarah Vaugh comes her admission of, "When I sing, trouble can sit right on my shoulder and I don't even notice." Confucius, an ancient Chinese philosopher, said, "Music produces a kind of pleasure which human nature cannot do without." A partial quote attributed to the famous Greek guy named Plato, states, "Music is a moral law... and leads to all that is good, just and beautiful." So we're in good company by declaring music does a body (heart and soul) good and can justly speak of the strong desire felt in many of us to enjoy live music in the company of others, be it at the symphony, by a bar stage, on a dance floor or in a church sanctuary.
In addressing social distancing and those requirements in place in order for our upcoming gatherings to happen with safety, concern and protection, as we go out to imbibe libations while enjoying the good vibrations of live music once again, let's respect these rules as good for us all with a common goal of public health at the forefront. Yes, it will be difficult to resist doing things we've done for forever and a day, but we've made it this far; let's continue to do right and finish the protective measures out in fine fashion for the good of all.
So with all the listings now in our Live Music section, where do we begin? Well, I'm inclined for you to discover that completely on your own. Welcome to the wonderful privilege of looking through your free, print copy of Illinois Times or scrolling through the online version and heading directly to the live music section (passing up the other news for now, because that's what we music fans do) to see who is now playing where and when, live or virtual. We already know the why, while the musicians and venues will take care of the how.
Onward we travel on.