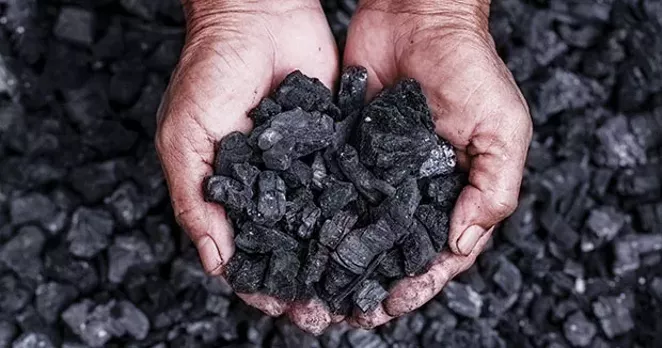 Twenty-five minutes into a city council discussion on the future of City Water, Light and Power last month, someone finally used the c-word.

"We always say that CWLP is the crown jewel of Springfield," proclaimed Ward 3 Ald. Doris Turner. "We have to treat it like it's the crown jewel of Springfield."
"Crown jewel" is a familiar tag, but growing ever harder to justify when discussing a faltering municipal utility stuck with wrong choices in the past and an uncertain future. Environmentalists say that CWLP is wasting tens of millions of dollars. The business community has said much the same thing.
It boils down to coal, a fossil fuel that has bedeviled engineers, politicians and modern-day alchemists seeking ways to make one of the earth's most abundant sources of energy both clean and economically viable. It's been a losing cause.
In 2015, the federal government canceled FutureGen, a central Illinois project aimed at rendering pollution safe by injecting greenhouse gases deep within the earth. A boondoggle, critics said. President George W. Bush pulled back even before his successor killed the project after spending more than $200 million. Barack Obama has been blamed for bringing about coal's demise by tightening environmental regulations, but even with a coal-friendly president in the White House, coal-fired plants nationwide are closing, victims of cheaper energy sources. Stocks in mining companies have been attractive only to investors who enjoy white knuckles. Germany, which gets nearly a quarter of its electricity from coal, announced in January that it would close all coal-fired generators by 2038.
Against this backdrop, aldermen have resisted change and questioned the need to close plants that have piled up tens of millions of dollars in losses covered by ratepayers.
For years, the city council has approved rate hikes while pouring money into CWLP's four coal-fired plants, despite warnings that the generators are, essentially, buggy whips. In May, Mayor Jim Langfelder presented the council with a consultant's report that repeats what the council already has heard: CWLP needs to shut down three of its four coal-fired plants and keep a close eye on the remaining one. It would be cheaper, the consultant says, to buy electricity from the grid than burn coal in Springfield, with wind farms and solar plants being the best bets to get the cheapest power.
It's not a welcome message in council chambers.
"They came back with exactly what everyone on the city council knows," Ward 1 Ald. Chuck Redpath declared at a May 28 committee-of-the-whole meeting, joining colleagues in criticizing the report issued by The Energy Authority. "The point is, we can't just…go down without a fight. We're talking about getting rid of two, maybe three, of our plants, and it's going to be detrimental to our ratepayers. It's going to be detrimental because, eventually, you are going to have to go out on the net, and buy off the net – the grid – and then we're going to be subjected to whatever prices we get stuck with if we're down to one plant. We've got to start thinking outside the box and find a better way."
And so Redpath and other aldermen cling to coal, even as they talk about new courses. Those opposed to coal have a simple response to complaints about a report that contains no surprises.
"They're not learning anything new because nothing has changed in six years in terms of the economics of those old units," says Andy Knott, senior campaign representative for the Sierra Club. "They don't want to look at the facts and the reality and make the best decisions for the ratepayers."
"They're too old"
"Integrated resource plan," a tag invented in the 1980s, is the official title of the study that's drawing ire from aldermen. The planning process is supposed to help utilities figure out long-term economics. Thirty-three states, but not Illinois, require utilities to prepare IRPs that are subject to review by state regulators.
The IRP in play now is, so far as anyone can remember, the city's first. Absent such a plan, CWLP a dozen years ago built Dallman 4, a coal-fired plant that remains the city's most expensive public works project. Environmentalists threatened to sue but went away after CWLP agreed to buy power generated by wind, then spent $542 million on a new plant that could, according to the IRP, be replaced by a gas-fired generator with a $120 million price tag. The consultant doesn't recommend closure of Dallman 4, rather, the city should reassess its viability within the next five years while closing the other three coal-fired plans as soon as possible.
Aldermen are prone to say they want the best plan for ratepayers. And ratepayers are paying more than they should, according to the IRP and other studies that show mounting losses.
In 2015, the Sierra Club released a report showing that CWLP lost $42 million between 2008 and 2013 by running its two oldest power plants, one built in 1968, the other in 1972. The report came one year after the council voted to spend $10 million on upgrades to the coal-fired plants to satisfy environmental regulations, the same amount that it would have cost to shut the plants down.
According to a 2017 report commissioned by the Sierra Club, losses from all four CWLP generators totaled more than $261 million between 2008 and 2016. In 2016 alone, the organization's consultant reported, the average residential ratepayer would have saved $207 if all power had been purchased from the grid. The conclusions were buttressed by a 2017 report commissioned by the Greater Springfield Chamber of Commerce that pegged losses at $41 million in 2016.
The private sector already has acted. Ameren, the state's second-largest electrical utility, walked away from coal in 2013, turning its five Illinois plants, and $850 million in debt, over to Dynegy. Dynegy, now called Vistra Energy after a merger, also has pulled back, shutting down three coal-fired plants in Illinois in 2016.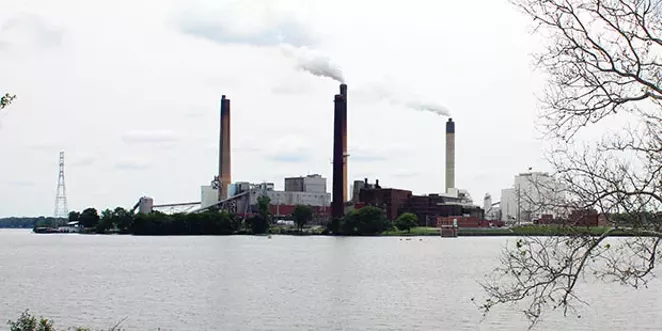 Coal took another hit last month from state legislators, who passed a bill mandating closure plans for coal ash ponds and otherwise tightening regulation of ash that can contaminate groundwater with arsenic and other pollutants. Ash from Dallman 4 is hauled to sites certified by the state to safely handle the waste; ash from the other three plants is washed into impoundment areas that are the target of lawmakers. Under the new law, CWLP chief utility engineer Doug Brown says, the utility would have to revamp ash disposal from its three oldest plants at a cost of $48 million. CWLP last year pegged cleanup costs at between $50 million and $100 million.
Aldermen who are the IRP's most vocal critics acknowledge that the two oldest plants are lost causes. "We're not going to save them – they're too old, I understand that," says Ward 10 Ald. Ralph Hanauer, who criticizes The Energy Authority, the report's author, as having a conflict of interest because it handles power sales and purchases for CWLP.
But Dallman 3, built in 1978, is a different matter, Hanauer and other aldermen say. The Energy Authority says the plant isn't needed and would cost CWLP $210 million over the next 20 years. Aldermen argue.
"We do not need to walk away from these power plants yet," Redpath insisted during the May 28 discussion at a committee-of-the-whole meeting. "What TEA's telling us is walk away from (Dallman 1, 2 and 3) and start renewables."
"That's their opinion, it's not necessarily ours," interjected Langfelder, who has pushed for renewable energy on the campaign trail but has not said where he stands on recommendations in the IRP. The city collected public comments on the document until June 3. CWLP now plans to prepare an "action plan" for council consideration.
The IRP notes uncertainties, pointing out that no one could have predicted the rise of fracking, which has led to low natural gas prices, when Dallman 4 was funded and built. Uncertainties today, according to The Energy Authority, include both the future viability of the city's newest generator and prospects for EmberClear, a proposed gas-fired generator in Pawnee that could produce nearly twice as much power as CWLP. While recommending that the city's newest and biggest generator stay open, The Energy Authority said its fate should be reconsidered within the next five years.
All four CWLP coal-fired plants, the consultant suggests, could one day be replaced by a gas-fired turbine with an estimated construction cost of $120 million. That's less than the city owes for Dallman 4. Turbines fueled by natural gas don't require as many workers as coal-fired plants – the proposed EmberClear plant would employ fewer than 50 people, proponents have said. CWLP employs 180 people at its power generators, including about 80 assigned to the three oldest plants recommended for closure.
Nationwide, the number of utility workers has fallen from 550,000 to 505,000 since 2006, thanks to the advent of gas-fired plants and renewable energy plants that are supplanting coal and nuclear power plants, according to a 2018 Wall Street Journal story.
"The power sector is just not going to contribute to the economy in terms of jobs the way it once did," Curt Morgan, president of Vistra Energy told the Journal.
Even as aldermen say ratepayers come first, they also talk about jobs. Ward 3 Ald. Doris Turner warns that the city's economy could crumble if CWLP shuts down coal-fired generators.
"If we move at warp speed, shut down (Dallman 1 and Dallman 2) and have all of those individuals without jobs, what you saw with the state of Illinois not having a budget for two years is going to be nothing compared with the impact this will have on the economy of the city," Turner told colleagues last month. "If we follow the recommendation that TEA gave us and we immediately shut down two or three of those plants, that's going to have a horrific impact on this community. You're talking about people who work there."
Hanauer, who has said that CWLP should get power from hamsters running on wheels if that's the cheapest source, sounded torn during the May council discussion.
"This is about the ratepayers," Hanauer said. "The other thing that concerns me is…we've got 81 employees out there."
Aldermen and the mayor say they're also concerned about jobs at the Viper coal mine in Williamsville, which provides 1.2 million tons of coal each year to feed the city's generators. The mine employs about 300 workers.
"That mine wouldn't be open if not for CWLP," Langfelder told the council last month.
Sales of Viper mine coal have dropped while Arch Coal, its owner, has struggled financially. Last year, the mine sold 1.7 million tons of coal; in 2013, the mine sold 2.2 million tons.
While CWLP is the Viper mine's biggest customer, Clark Bullard, a retired University of Illinois engineering professor who was director of the U.S. Department of Energy's Office of Conservation and Advanced Energy Systems Policy Analysis under President Jimmy Carter, points out that the mine has other customers, and there's no guarantee that it will remain open even if CWLP keeps coal-fired generators. If Viper closes, Bullard warns, CWLP could be captive to Foresight Energy, which owns several Illinois coal mines and has tried to win the utility's coal contract. Like Arch, Foresight has struggled, with its stock falling to less than a dollar in May.
"It's been obvious for decades that coal has been declining, and it's going to continue to decline, globally as well as right here in central Illinois," says Bullard, who supports closing plants and also opposes CWLP's plan to build a second water supply. "The world changes. Industries come and go. I think there's been a failure of leadership. I think it's sad, or tragic, the way, not just Springfield, but city governments in general deal with the jobs issue."
The chamber of commerce hasn't submitted comments on the IRP, despite giving the city the report documenting high energy costs during a comment period last year, when the study began. "We may still submit some statements, just to say, 'This is important,'" says Chris Hembrough, chamber president and chief executive officer.
Layoffs from CWLP plant closures are a concern, Hembrough says. "I don't know that there's been any study on that that shows the overall economic impact," he said. "There certainly would be impacts on individuals." At the same time, the chamber's study showed that power produced by CWLP in 2016 cost about $20 more per megawatt than power sold on the grid, with ratepayers picking up more than $40 million in above-market-price costs that year. In a separate study with similar results, a Sierra Club consultant found that businesses in 2016 paid an average of $2,307 more for electricity than they would have if CWLP had bought power from the grid instead of generating its own electricity. Hembrough said high electric rates inhibit business and hinder growth. "I hear it on a regular basis: Our rates sure are awfully high," Hembrough said.
Sangamon County, also, didn't submit comments on the IRP. When CWLP negotiated a new coal contract, the county in 2016 submitted a letter in support of the Williamsville mine. The county also has backed the construction of the proposed Pawnee power plant, and it has considered proposals to build wind farms. "As with a lot of things, it gets complicated," says county board administrator Brian McFadden. "We have a couple dogs in the hunt."
Turner says the city should slow down.
"If we don't proceed with caution and do baby steps instead of making this big leap like TEA is advising us to do, we could be faced with a crumbling of our city's economy," Turner told colleagues last month. "All of us need to slow this train down and not just take what we got back and say, 'This is the way we should do it.'"
Ward 7 Ald. Joe McMenamin noted that the council voted to spend $10 million on upgrading its three oldest plants in 2014, despite warnings that the plants were money pits.
"All the evidence was coming to us that they were no longer economically viable," McMenamin said. "Some folks here are now saying we've got to slow this train down. The way I look at it is, we should have been on this train five years ago."
Enter China
Phil Gonet, president of the Illinois Coal Association, says the answer might lie in a Chinese company.
It began, Gonet recalls, with a cold call from an official with Jiangnan Environmental Technology, or JET, in January of last year. "This is the thing that almost knocked me out of my chair: He said, 'We need high-sulfur coal,'" Gonet says. "I almost blew them off. I've heard from every snake oil salesman for years."
But Gonet became a believer in the company that makes fertilizer from coal-plant emissions. The more sulfur, the more fertilizer, and so the company, Gonet says, would pay to install and maintain scrubbers on CWLP's oldest plants, saving as much as $15 million a year, which would make the coal-fired plants economically viable.
"I do think it could be a game changer," Gonet said.
Headquartered in the Cayman Islands, JET hasn't built any projects in the United States, although the company says it has 300 in China. Despite a lack of contracts, the company last year obtained six U.S. patents for its technology while landing Neil Bush, brother of George W. Bush, on its board of directors. After Gonet asked the council why JET wasn't considered in the IRP, aldermen held a June 5 hearing to gather information, even after Brown, the CWLP head, told the council that his staff already has met with the company.
"They gave us proposals, there were some inherent risks with their proposal that we couldn't come to terms with," Brown told aldermen last month. "We thought it definitely had potential. But when you talk about risk to customers, trying to hold onto coal plants, we thought it was too much." Among the issues, Brown says, are penalties for not producing sufficient emissions, which could force CWLP to generate unneeded electricity to avoid paying JET. He told aldermen that Dynegy had come to the same conclusions as CWLP two years ago, before it merged with Vistra.
Knott, of the Sierra Club, says Chinese scrubbers can't change the bottom line. "This is a Hail Mary from the Illinois Coal Association to try to stop this IRP that would save the community millions of dollars," Knott said.
After hearing the downsides of JET, which include questions about mercury, ammonia storage, the fertilizer market and the lack of U.S. plants, aldermen said they intended to press for ways to keep coal plants, particularly Dallman 3, open. "We ought to be listening to everything," Redpath said. "There's a lot of uncomfortable aldermen sitting here. We don't want to rush this thing. We obviously know we have to close down (Dallman 1 and Dallman 2). Dallman 3, I think, has a little bit of life left."
Hanauer says JET deserves further consideration. "Is it something we can do?" Hanauer said. "I don't know. But it would be worth have The Energy Authority, maybe, do a scenario. … We just have to make sure we do the right thing. I don't think there's any set timeline we have to get this done by."
Knott agrees with skeptical aldermen on one point.
"CWLP is a crown jewel because the ratepayers elect the decision makers," he says. "Public power gives people a choice."
Contact Bruce Rushton at brushton@illinoistimes.com.