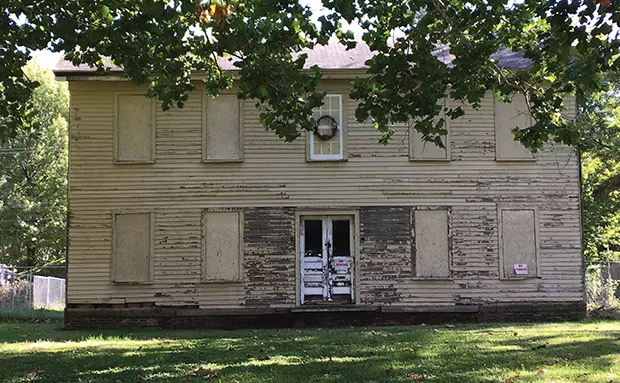 BUILD ON OUR HISTORY
Last week's cover story ("All charged up," Oct. 3) had me comparing Springfield to Bloomington/Normal – again. In 2017, McLean County's planning director spoke to Inner City Older Neighborhoods (ICON) about the true cost of urban sprawl. Couple that with envy over Uptown Normal's 20-year investment in urban renewal. It's hard to argue with their continued population growth – people want to live there.
Rivian's purchase may have been due to the happy coincidence of having a recently abandoned fully-equipped auto plant as part of Normal's "industrial heritage." But the new manufacturer also considered city culture: college grads, friendly locals and a can-do attitude.

Lacking an "industrial heritage," Springfield could instead choose to revitalize around our own unique strength: history. We have history in such abundance that we allow historically significant buildings to deteriorate to the point of no return and then tear them down. Whether Lincoln-era homes in Enos Park, the boarded-up Judge John Taylor home, the charming bungalows in my own neighborhood waiting for appreciative homeowners – our treasure is crumbling and experiencing demolition by neglect.
What would it take to capitalize on our historic heritage? Start with city leaders who value those assets and are willing to step up and say so – repeatedly and publicly – and to evangelize others to appreciate and preserve our history. Add some tough love to get dilapidated properties into the hands of people to renovate, removing disincentives to invest in historic neighborhoods. Find grants and create economic development incentives to save our most important historic buildings.

As we market Springfield internationally as a tourist destination, we could choose to develop our history into a coherent and compelling story. Acknowledging, understanding and learning from the parts of that story that are not pretty might even be a small step toward healing.
Springfield is ripe for a "psychological boost." How would it feel to do something different, something that brings us together and defines Springfield as something other than the seat of Illinois government? How would it feel to say with pride, "Come to Springfield and learn with us – we have an awesome (and awful) history that nobody else has."
Carol Kneedler, ICON Chair and resident of historic Iles Park Neighborhood

LEARN FROM OUR HISTORY
The Sangamon County Historical Society would like to thank everyone who helped make the "Echoes of Yesteryear: A walk through Oak Ridge Cemetery" a tremendous success ("Listen to the dead," Sept. 26).
We thank all of the organizing committee and volunteers who helped with our event and the talented actors who portrayed local historical individuals, telling accurately researched stories about their lives and struggles of an earlier time that molded our community into what it is today.
And, thank you to the more than 600 people of all ages who attended and listened to stories about the rich history of some of our community's school namesakes who are buried there.

Because of all of you, the event was a tremendous success. Your support will help us continue to preserve and promote the history of our community.
Mary Alice Davis
Cemetery Walk Chairman
Sangamon County Historical Society