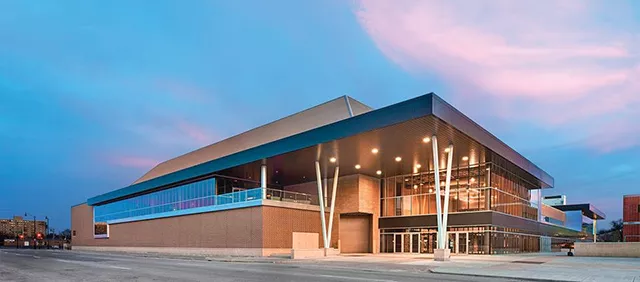 WHAT DOES SMEAA DO?
I will admit I waited to the last minute to do research on the Springfield Metropolitan Exposition and Auditorium Authority (SMEAA) candidates in order to vote on Tuesday, but I wanted to at least give it some respect, as it is an elected position. I really could not find much information about the candidates other than their names. My trail led me to the SMEAA website. I thought I would review some of the minutes to see who is raising issues and the areas of discussion. Well, imagine my surprise to find out that most meetings last less than 10 minutes. It must take longer to write the minutes.
All told, over a period of 12 months the board met for a total of 106 minutes (1 hour and 46 minutes). Thirty-one minutes of that was a single meeting in January of this year that involved an audit presentation. The regular meetings lasted between two and 12 minutes.

Should this be an elected office? Could it just have oversight by an accountant or maybe appoint some volunteers to be a sounding board and let the employees do the job?
Board member Patricia Meyer was late two times, once for one minute and once for two minutes. I thought it was pretty petty to highlight her tardiness in the minutes of the meeting but if the meeting only lasts four minutes, she missed half of it.

The minutes list discussions, but all these people must be the fastest talking people on the planet. The treasurer's committee is the hardest working. They meet at 11:45 a.m., just before the meeting, and then present at the meeting.
Either everyone knows everything in advance and this is just rubber stamping to make it official or they are the most efficient board in existence and should train other boards on how to operate.
I tried to find out if these elected officials are compensated in any way but could not find the answer. If they are, it would blow my mind.
Jill Steiner
Springfield


A BAD BET
Governor Pritzker wants the General Assembly to immediately legalize internet and sports gambling.
The last time legislators moved quickly to pass a massive expansion of gambling, the state began borrowing hundreds of millions of dollars against the anticipated revenue, according to ProPublica 's investigative report, "How Illinois Bet on Video Gambling and Lost." It took eight years before the state collected the minimum amount expected from video gambling and was $1.3 billion short of what lawmakers expected.
Almost 31,000 video gambling machines are now operating in 6,800 neighborhood establishments. Legalizing internet and sports gambling will expand gambling to homes and on mobile devices and cell phones. Access to sporting events worldwide 24 hours a day makes gambling just a touch away and fuels gambling addiction.

People check their cellphones frequently throughout the day, and gambling apps entice them to gamble. Gambling companies target young people with free spins, free sports bets for trying casino games and multiple "nudges" to bet.

Gambling is an unstable source of revenue. Tell legislators to reject more bad bets.

Anita Bedell, executive director
Illinois Church Action on Alcohol and Addiction Problems
Springfield