We welcome letters. Please include your full name, address and telephone number. We edit all letters. Send them to letters@illinoistimes.com.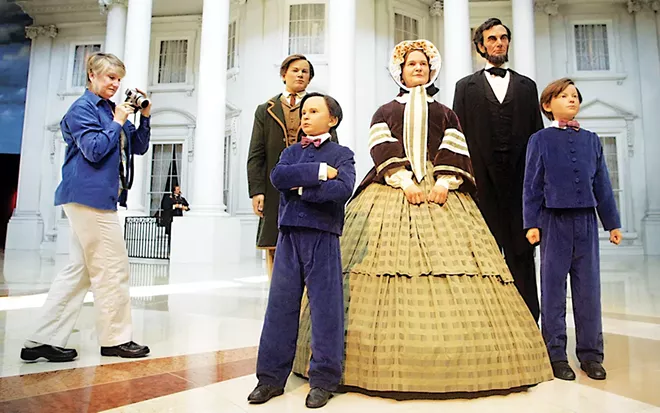 ALPLM NEEDS A LINCOLN SCHOLAR
While I appreciate the many sides to the ongoing concerns at the ALPLM ("Getting real: ALPLM wrestles with hat, looks for leadership," July 30), my esteemed colleague, Harold Holzer, made a comment concerning the new executive director. He indicated that "Lincoln expertise isn't an essential." To this sentiment, I must strongly disagree, and I think that I have history (pun intended) on my side.
In the article, Bruce Rushton points out that the ALPLM has had four permanent directors. While each of these directors had the qualifications necessary for the position, it is also a fact that not one of them came from a background grounded in Lincoln. Is it too much to ask that we finally have a person in the position who can answer Lincoln inquiries (in all forms) directly, instead of having to punt the question to the appropriate authority? Is it too much to ask that we finally have a person who can articulate and best define the mission and the purpose of this once-great institution? After all, the institution is called the Abraham Lincoln Presidential Library and Museum.
Perhaps I am asking too much from the governor and the ALPLM board of trustees, but I will continue to hope that President Lincoln was correct when he said, "The struggle of today, is not altogether for today – it is for a vast future also."
Kim Matthew Bauer
Via illinoistimes.com

—-
MEETING THE GUIDELINES FOR MEETINGS
Your Cap City column ("Masks," July 16) reported that several people participating, in person, in the July 14 county board meeting, including the hapless board chairman, did so without wearing masks. The First Amendment protects your columnist's right to set and enforce his own standards, even medical standards of his own devising. The current public health standards for meetings, however, do not require masks be worn if people are appropriately socially distant. The participants in the July 14 county board meeting met the public health guidelines.
The public has a legitimate expectation that its representatives will meet the professionally prescribed standards of conduct even if we fail to meet your columnist's higher standards. In our current virus-dominated circumstances, with many new rules of conduct imposed on our daily lives, it is even more important the community have confidence that the Sangamon County Board, with the guidance of the Illinois Department of Public Health, tries scrupulously to follow the public health guidelines.
Andy Van Meter
Sangamon County board chairman

—-
SUNDOWN TOWNS ARE RECENT HISTORY
A recent article states, "Sundown towns were generally present from the late 1800s to mid-1900s" ("Traveling Route 66 while Black, July 23). Would that this were so! Sundown towns peaked in 1968. Most (not all) have given up the distinction, especially after 2000. But second-generation sundown town problems, like overwhelmingly white police forces and teaching staffs, still plague many "recovering" sundown towns.
Jim Loewen
Via illinoistimes.com