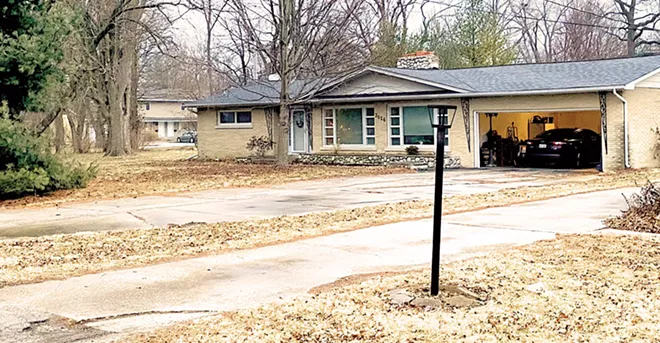 We welcome letters. Please include your full name, address and telephone number. We edit all letters. Send them to editor@illinoistimes.com.
—-
A DIFFERENT APPROACH
Most of the conversations about helping people get off Springfield's streets over the past two decades have revolved around emergency shelter and day services. While these are necessary resources for unhoused individuals, in and of themselves they cannot end chronic homelessness, which is the goal of the Heartland Continuum of Care.
With a July 5 vote, the Springfield City Council showed its willingness to move in a new, exciting direction – to utilize federally allocated dollars more effectively by supporting the construction of 22 new permanent supportive housing units (see page 3 for related story).
Developing and expanding immediate housing with long-term leasing or rental assistance, combined with supportiveservices, is a crucial and effective component for solving the problem of homelessness in Sangamon County. The council sanctioned the use of $800,000 from the city's federal allotment of HOME Investment Partnerships Program funds for this project.
Cities may utilize HOME funds for building, buying and/or rehabilitating affordable housing for rent or homeownership, or providing direct rental assistance to low-income people. At the end of May, the city had $1,754,034 available to commit from HOME funds.
This relatively small investment supports another $5.2 million grant for the project from the Illinois Housing Development Authority. The most effective communities throughout the U.S. have leveraged Community Development Block Grants, HOME and local operating funding to create the capacity for housing solutions and supportive services to be delivered at a scale that can end homelessness. For that scale to happen here, we can't do what we have always done.
Let's build on this vote to start making more intentional investments in the housing resources and supportive services necessary for people to become stably housed.
Josh Sabo, coordinator
Heartland Continuum of Care
—-
UNFAIR CHARACTERIZATIONS
Several points should be made concerning the article about the Pre-Trial Fairness Act ("Illinois ends cash bail," June 23).
First, Sheriff Jack Campbell and Police Chief Ken Scarlette both surely realize that everyone in jail before trial is innocent until proven guilty. They are not, in fact, criminals or necessarily violent.
Second, poorer people are more likely to be held in jail pre-trial, but that doesn't make them more guilty than wealthier people who can afford bail.
Third, poor people held in jail pre-trial can lose their employment, housing, access to family and suffer declining health, even if they are ultimately found not guilty.
Finally, I object to Sen. Steve McClure's characterization of the Faith Coalition for the Common Good. Its membership is diverse, racially and politically; the common denominator is faith, which I hope Sen. McClure can support.
Susan Allen
Springfield
—-

MISINFORMATION
You see on TV daily the effects of misinformation and lies being spread throughout all areas of our government. When you see it in your own town, it makes you shake your head and hope someone in government starts paying attention to data and statistics.
For Sheriff Jack Campbell to imply that ending cash bail will lead to more crime in our city is highly unprofessional and shows that he is not only lacking in knowledge, but he is letting his personal political views cloud his judgement. If he and his team really wanted to help with crime in our area, they would spend more time researching and implementing better ways to run their office, as opposed to spreading misinformation and negativity affecting the views of other uninformed people.
The data is there, but it doesn't fit the narrative Campbell's office wants to put out, which is apparently that they would prefer to further disrupt potentially innocent people's lives by keeping them in jail – away from their family and job – all on the taxpayer's dime.
And conveniently, by creating this narrative, any and all crime will now be dismissed by the sheriff's office as a casualty of losing cash bail in the state, allowing the office to not hold themselves accountable.
Kristin Barnett
Springfield