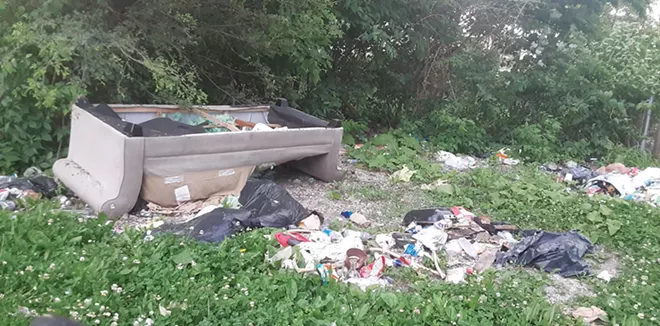 We welcome letters. Please include your full name, address and telephone number. We edit all letters. Send them to letters@illinoistimes.com.
COUNCIL CRACKS DOWN
On behalf of the Springfield Inner City Older Neighborhoods (ICON), I thank the Springfield City Council on their recent ordinance change that levies increasing levels of fines for repeat offenders who fail to fix problems before going to administrative court ("Cleanup time," June 11).
ICON has been tracking problem properties for years, including public works inspections and administrative court processes for 10 years. Our research clearly shows that it will be imperative to have unwavering and consistent enforcement of this and other nuisance and health ordinances. Consistent application of fines to deter future problems caused by chronic offenders serves a goal of prevention, not just abatement.
ICON recommends additional changes to ordinances to hold accountable the small number of repeat offenders who have a tremendous negative impact on neighborhoods while at the same time leveling the playing field and protecting the investment of responsible property owners. Changes include strengthening city processes to be more consistent and streamlined, limiting continuances, further limiting defenses to code violations and requiring registration for properties that are not owner-occupied.
The ICON Problem Property Committee looks forward to continuing to work with the city council to help ensure safe housing and a good quality of life for every resident of Springfield.
Bill Baskett
ICON Chair and Problem Property Committee Chair
WILL MISS MACMURRAY
Thank you for a wonderful article on MacMurray College ("Closure," June 11). As a 1968 graduate who knows professor emeritus Allan Metcalf, and a lifetime trustee for nearly 40 years, I did observe and act in the effort to save the college. I could name a dozen or so causal factors, but it came down to a losing competition for students, a closing of high-earning producing majors and turnover in senior managers who were unable to meet goals needed to keep the college solvent.
The history of MacMurray College is and was a proud one, and I hope to continue to help assure the history and memories will not fade away.
Bob Kellogg
Oconto Falls, Wisconsin
ADVOCATE FOR EQUALITY
As a Black woman, I have experienced racism on several occasions throughout the years. My parents shared many stories of being denied access to certain establishments because of the color of their skin. They always encouraged my siblings and me to work hard and reach for our dreams but be careful of our surroundings.
I was reminded of the real dangers that still exist in our Black communities after watching the tragic murder of George Floyd by a white police officer shared on video across the world.
After this tragedy, I am encouraged by the peaceful protesting in our communities and across the world in the pursuit of change. We are witnessing a movement of extreme significance. I encourage everyone to safely advocate for equal rights for all.
This is something I have made a priority in my career and will continue to advocate and ensure equal access to education and safe environments to learn. Our mission at St. John's College of Nursing is foundational from the Hospital Sisters of St. Francis: to provide spiritual, ethical and professional nursing development to all students, no matter the color of their skin. Diversity is embraced at the college and at Hospital Sisters Health System facilities.
I want our current students, prospective students and parents to know they are welcome to speak freely, collaborate and will be prepared for the future of nursing at our college. We are all in this together; let us be the change.
Charlene Aaron
Chancellor of St. John's College of Nursing