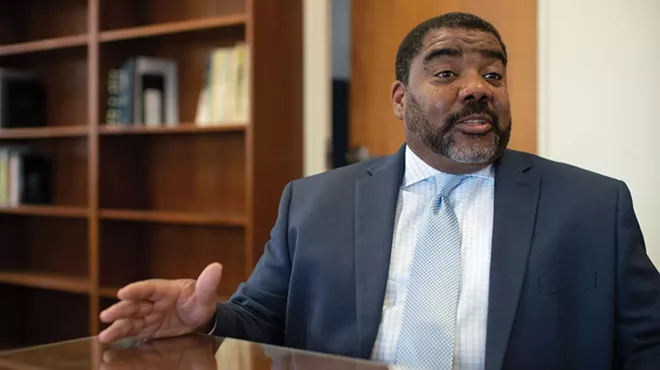 We welcome letters. Please include your full name, address and telephone number. We edit all letters. Send them to editor@illinoistimes.com.
—-

FIX DCFS
Watching our politicians play political football and the blame game with DCFS is disgusting ("DCFS keeps teenager locked in psych ward," May 19). The ones hurt by this are our most vulnerable children. Will there come a day when our leaders forget politics and work together to solve the problems with the agency? I can only hope.
Sarah Thomas
Springfield
—-

BIGGER PROBLEM
Firing Marc Smith, the director of DCFS, will not cure the problem. It's beyond him.
Katie Pritch
Via Facebook.com/illinoistimes
—-

NO EASY SOLUTION
As a former foster parent and paramedic and having adopted a bipolar son who is now homeless and living on the streets, and having a daughter who is a DCFS caseworker, I have yet to hear anyone offer up a solution. When there aren't enough foster homes and/or the child has burned through all of their placements and is basically unadoptable, where else do you suggest they put them?
Come on pro-lifers, let's see you offer to take care of these kids. Come on, you anti-government people, open up your doors and give these kids a place to live. Bet you all will be screaming to get them out of your house in short order.
Jason Gross
Via Facebook.com/illinoistimes
—-

LONGER SENTENCE
Prayers to Bobbi Brittany Graves' mother, Roberta Hahn ("A fatal encounter," May 12). I don't blame her for trying to push for Loren Letz to be sentenced longer.
Desiree Leepper
Via Facebook.com/illinoistimes
—-

NOT TO BLAME
I can understand wanting to point blame, but sometimes it's just not there.
Via Facebook.com/illinoistimes
Christina Reynolds
—-

NEED BETTER CHOICES
Perhaps people would like another option ("Poll shows "undecided" leads GOP governor field," May 19). Seems like there's currently a choice between fear and hate or hate and fear. None of these candidates is offering anything positive.
Carol Jenkins Shafer
Via Facebook.com/illinoistimes
—-

ALSO GLOBAL
I read with great interest the article "Global Headquarters" by David Blanchette (May 19). Thank you for printing information about global business and organizations working globally. I wanted to let you know about Mission Outreach, too.
We are a medical surplus recovery organization here in Springfield and have been around since 2002. In the last 20 years, we've sent more than $91 million of medical supplies and equipment to 97 countries around the world. We have a specialty in biomedical equipment, which means we not only ship equipment, we ensure our recipients have the supplies, training and technical support to install, use and dispose of it responsibly.
Erica Smith, executive director
Hospital Sisters Mission Outreach