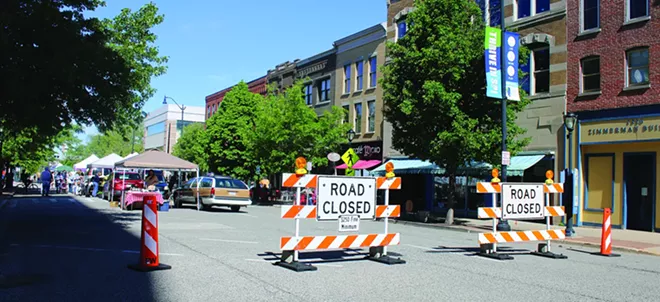 We welcome letters. Please include your full name, address and telephone number. We edit all letters. Send them to letters@illinoistimes.com.
—-
HARMFUL TO BUSINESSES
Springfield has pulled the rug out from under the downtown businesses on Adams Street ("Downtown divided: City shifts stance on Adams Street," May 6). There was a deal to keep the plaza on Adams between Fourth and Fifth streets for shows, entertainment and street business on weekends throughout the summer.
There are acts booked Friday and Saturday nights all summer and now the mayor's office has decided to cancel the permit, effectively cancelling more than 20 weekend performances over the summer. There are a wide variety of acts scheduled. When have we had a gospel choir outdoors downtown? Street performers, jugglers, fire-breathing people – it's fun!
COVID is still an issue. It's better to have people outdoors, rather than packed inside bars. The performance artists and downtown need this business to bounce back from COVID.
Everyone says they want culture, entertainment, activity and business downtown. Here we have more than 20 summer events planned and booked, now cancelled. Why would you do this?
The mayor's office is stifling the downtown economy and will then ask why downtown didn't recover from the effects of COVID.
Rafael Joseph
Springfield
—-

CARS FIRST
Thousands of downtowns have reopened their closed streets, gotten rid of stoplights, replaced them with stop signs and returned to angled parking and two-way streets. Why? Because the alternative has been proven to kill business. Car culture is not going to go away in this lifetime, or the next few lifetimes. The economy is built around the automobile, although there should be accommodations made for the less than 10% of people who ride bikes and walk.
Paul Barker
Via illinoistimes.com
—-

A GOOD COMPROMISE
Taking Adams Street down to one lane is not a bad compromise. Car culture is just so entrenched, especially among the elders. I think we probably need to put in better transit systems first, like protected bike lanes and trollies, for example.
Alex Merlo
Via illinoistimes.com
—-

TANK NEEDED
When militarized vehicles are needed by the police, in those very limited times, thank God we have them for protection ("Thanks but no tanks: Groups opposed armored vehicle for sheriff," April 29). They are not used to intimidate citizens, they are used to intimidate and put a stop to perpetrators and criminals.
Robert Nika
Via Facebook.com/Illinoistimes
—-

NO TANKS
You know what would fix the sheriff's department? ("Sheriff releases video of fatal jailhouse struggle," May 6). A giant, expensive tank. What a mess.
Deb Lantz McCarver
Via Facebook.com/Illinoistimes
—-

ONE-SIDED STORY
Let's be fair. This is a one-sided story where the officer was not allowed to give his side of the story ("Force to be reckoned with," April 29). What about the girl traveling way above the speed limit and endangering the life of her passenger? I am not saying what he did was right or wrong, but you only reported half a story.
Glenn Jones
Via illinoistimes.com