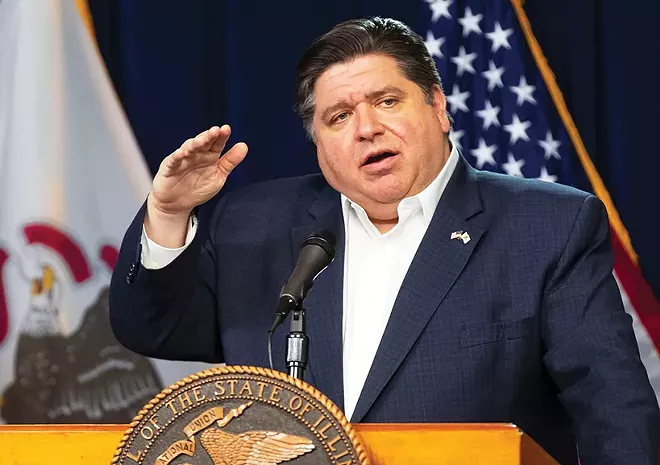 We welcome letters. Please include your full name, address and telephone number. We edit all letters. Send them to editor@illinoistimes.com.
GOOD GOVERNING
In the early days of his candidacy for governor, I had an opportunity to meet with JB Pritzker about his position on violence against women issues. What impressed me that day was not so much what Mr. Pritzker knew about the issues, though he knew a lot. Rather, I admired how he revealed his own knowledge and thoughts, as he respectfully probed for more information to enhance his understanding.
He requested data, and he listened to a horrific story about surviving abuse. He asked about the barriers when educating communities about rape crisis and domestic violence services. He asked how we managed scarce resources in a budget crisis. He engaged in the discussion as if he could not get enough information. He expressed compassion for survivors and the workers who support them through their recovery journeys.
My impressions of him from that early meeting have been validated. Governor Pritzker is skillfully leading Illinois through an unprecedented crisis. He emerges as a thinker and a doer. He exhibits intelligence, dignity and kindness. I'm standing with this governor, who speaks a simple truth: the earth is small and we are all connected. He is showing us that "together apart" we will emerge stronger from this deadly pandemic.
Polly Poskin
Springfield
CWLP WASTE
Instead of putting $6 million into something that will have to be replaced because of pollution, maybe we should put that money into renewable energy ("What happened? City still mum on CWLP mishap," April 9). Let's plan for the future instead of focusing on outdate technology.
Pat Haynes
Springfield
DOCTOR'S ORDERS
"The preexisting pandemic known as chronic disease" (April 23), is a very good column and advice, except for the last paragraph that blows it all apart. Why make such an overstatement? What does this add or subtract from the rest of the article? It makes Dr. Craig Backs sound like a school marm, rather than a great doctor, which he is. It taints his wonderful advice in the rest of the letter. Hope we all pay attention to the good advice.

Dick Hart
Springfield
NOT LONG FOR THIS WORLD
As we enjoy some of the unanticipated fruits of the coronavirus pandemic such as more family time, cleaner air and a healthier natural environment, and now contemplate the plunge back into the frenzied pace of production that preceded it, I am reminded that balance has never been a central or driving theme of man's physical, industrial or commercial conquests. For that reason, I have long held the conviction that the age of man (unlike the age of the dinosaurs) would not be long upon this earth.
Bill McGee
Springfield