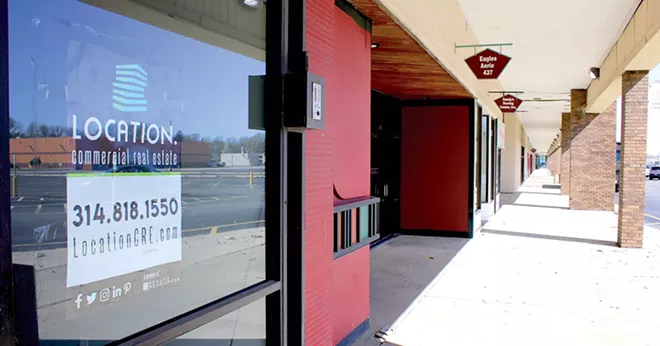 We welcome letters. Please include your full name, address and telephone number. We edit all letters. Send them to editor@illinoistimes.com.
—-
GOOD MEMORIES
I grew up on a farm near Loami and New Berlin. My parents would take my sister and me to Town & Country in the 1960s to shop for clothes at Goldblatt's and eat at the little dining area inside Kresge's ("Town & Country to be auctioned," April 21). It was always a big deal and made quite an impression on me.
Pamela Miller Olsen
Via Facebook.com/illinoistimes
—-
DEMOLISH IT
Tear it down. Springfield doesn't keep the good stuff, so why are we keeping this dump around?
Dennis Canaday
Via Facebook.com/illinoistimes
—-

PARK IN BACK
Imagine how much more attractive and interesting our roadways would be if parking was put behind buildings, rather than in front.
Ana-Jo Mounce
Via Facebook.com/illinoistimes
—-

GREAT PROGRAM
I'm a mom to a District 186 second-grader who was fortunate enough to participate in the STEAM Residency Program this past December, and we are so grateful for the opportunity ("School comes to the Kidzeum," April 21). My second-grader came home every single day excited to share with me what they'd learned – from buoyancy and measurements to learning about their bodies and making healthy choices. I loved hearing about all the hands-on activities, and it was thrilling to see my child so excited to get to school every day.
I'm also incredibly thankful for the return to "normalcy" in that they were able to venture outside the classroom and did so in a way that kept everyone safe and healthy. I hope this program continues for decades to come and that every second-grader in the district is blessed with this chance to learn in such an incredible way
Amber Temerity Lozzi
Springfield
—-

REFORM IMMIGRATION
Dr. Stephen Soltys misses a very big piece of the puzzle, that being the difference between legal and illegal immigration ("We need more workers, not more walls," April 14). He paints immigration in only one light, and grasps to blame President Trump's stand against illegal immigration as the cause of inflation.
Dr. Soltys also doesn't share the negative impacts of illegal immigration, such as human trafficking and drugs. As a physician, surely Dr. Soltys knows the negative impact of the drug epidemic caused by fentanyl, which primarily comes across our southern border – illegally smuggled by illegal immigrants. Currently, it is estimated that nearly 100,000 U.S. citizens died of drug overdoses last year – and Dr. Soltys still supports open borders? Like most conservatives, I support legal immigration.
I also don't agree with the doctor's statement, "The Biden Administration has taken some steps to open up legitimate immigration while still protecting the integrity of our borders." He will have to better explain that, as from my viewpoint Biden has done nothing except reverse Trump policies, accomplishing neither.
I do agree with Dr. Soltys that we must elect individuals who are willing to take on our immigration policies, as for too long we have elected individuals who talk about reform, but don't have the heart, nor courage, to do anything but talk.
Eric Murray
Pawnee