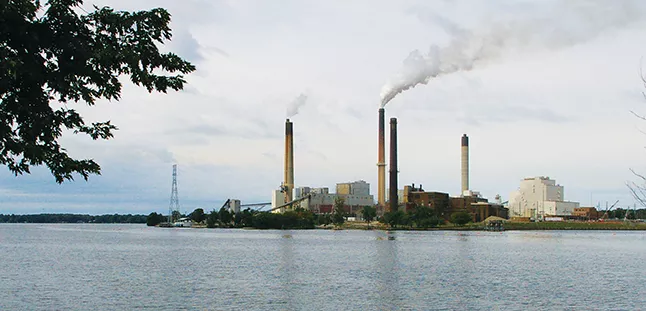 We welcome letters. Please include your full name, address and telephone number. We edit all letters. Send them to letters@illinoistimes.com.
CWLP DEBACLE
Thank you, Bruce Rushton, but is it really necessary to have you expose our city officials' decision to hide the truth from us tax-drained citizens ("What happened? City still mum on CWLP mishap," April 9)? I guess it is. The reason for the $6 million breakdown at the CWLP power plant five months ago must be none of our business. When questioned by Bruce, Mayor Langfelder, using the age-old practice of CYA, passed the ball to Jim Zerkle and Doug Brown. We still don't have an official answer. It seems they are also good at CYA.
A glimmer of light was shed on the issue by Alderman Shawn Gregory. Thank you, sir, but it was only a glimmer. May I remind the mayor and our other city officials that we are all big boys and girls out here paying our high taxes and high utility bills, and we can handle the truth. Do we really have to wait another five months for an honest explanation for this debacle?
Larry Wedding
Springfield
FAIR PENALTY?
Sounds about right – a $6 million loss = three days suspension = $2 million per suspended day. Sounds fair to me ("Supervisor suspended for three days, April 15).
Nancy Wilson
Rochester
Via Illinoistimes.com
NEED TO READ
Right after my public library closed – but before all the "non-essential" businesses, including used book stores, were forced to close – I blew $80 purchasing 25 paperback mysteries, averaging 400 pages each. Thought this might last me – but I was wrong. I've been parsing – only reading half a book a day – but I am now down to my last unread book.
I am virus-free (take my temperature twice a day, only go outside once a week) – but I need to read! I'm a brain-damaged old broad on fixed income. My SafeLink cellphone is not a smart phone; my home computer is an old-school Windows 98 tower PC, which cannot be updated.
Lincoln Library is closed; so are all of the discount book resale shops in Springfield. Must I buy a Kindle or some other kind of e-reader just to read books?
I know that so many have supported small food banks – give if you can, take what you need. Is there anything similar to this for books? Could something be set up? I would happily donate food in exchange for books.

Molly Kennedy
Springfield
Editor's note: Land of Lincoln Bookshare's website has a list of area Little Free Libraries (lolbookshare/local-free-libraries), which operate on the take-one-or-leave-one principle. In addition, several of the Springfield-area used bookstores are now offering delivery or contactless curbside pick-up.