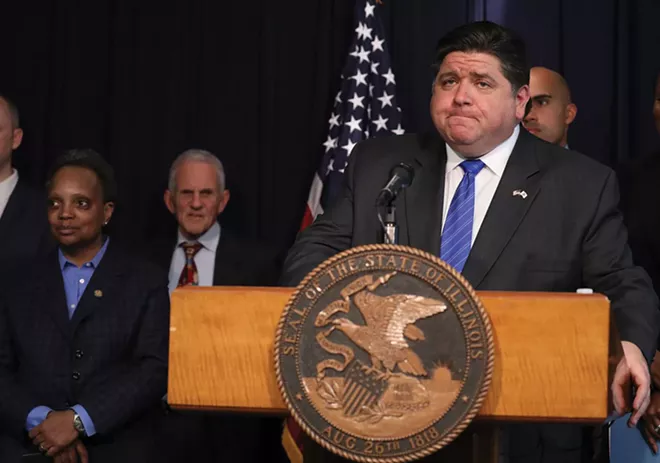 We welcome letters. Please include your full name, address and telephone number. We edit all letters. Send them to letters@illinoistimes.com.
ESSENTIAL EMPLOYEE?
My wife works for the Illinois Department of Public Health (IDPH) as a health facilities surveillance nurse. She is a reviewer whose job involves processing reports and paperwork generated by surveyors who inspect the long-term care facilities in Illinois and respond to complaints filed by the general public.
When the governor responded to the COVID-19 crisis and shut down state facilities, the review staff was sent home for a few days and then called back to the office to clear up a backlog of paperwork. Management indicated that once the paperwork was cleared up the review staff would be able to work from home. When my wife left work last Friday, she assumed she would hear from her management over the weekend what the review staff's work status for the rest of the crisis would be.
In the meantime, we listened to Gov. JB Pritzker and my wife's department head, Dr. Ngozi Ezike, on the radio who said several times that the best way to contain the COVID-19 spread was for everyone to stay home. Imagine our surprise when she got a call from her supervisor to tell her that she must report to the office on Monday. The plan is for all eight of the review staff to work in the office two days one week and three days the next.
Considering that all the field surveyors who generate the paperwork for the review staff have been sent home and are not doing inspections, it's hard to imagine what will keep the review staff busy enough to justify the risk they are taking by coming into the office, especially when they have the capability to complete the work needed from home. Additionally, my wife, as well several of her co-workers, are over the age of 60 and immunocompromised, putting them in the high-risk group for serious complications should they be infected with this virus.
My wife loves her job, and without the COVID-19 complications, her preference would be to work in the office supporting and protecting the nursing home residents of Illinois. However, it's hard to understand why IDPH, which you would think would be most concerned with the health and well-being of the citizens of Illinois, would have so little regard for the health and safety of their own employees. These employees could be adequately doing their job from home without the fear of contracting this disease.
Ed Thayer
Pleasant Plains
ESSENTIAL BUSINESS?
Gee, what could possibly go wrong by allowing pawnbrokers and payday lenders to operate during a global crisis, especially one with such a severe financial impact ("Stay home, governor orders," March 20)?
Nothing says "essential" more than a lobbyist with handfuls of cash.
Jack Carter
Via illinoistimes.com