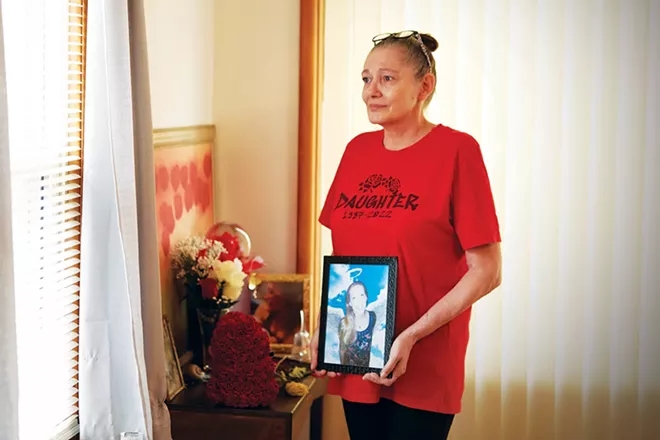 We welcome letters. Please include your full name, address and telephone number. We edit all letters. Send them to editor@illinoistimes.com.
—-
WRONG IMPRESSION
In the last month, I sat with my husband as he called Gateway to get help with his substance-abuse disorder. I watched him cry and look scared as they told him he would get a series of phone calls and they could start seeing him "as early as next week." To him, that was a long time with a lot of opportunities to make a mistake.
When I saw the cover of the latest Illinois Times, I felt comforted to see attention being drawn to a serious issue that many people are facing, especially with the pandemic ("A rocky recovery," April 7). But once I read the article, I was no longer impressed.
When Gateway talked to my husband, he was told he couldn't "just show up" as it is a closed facility and he would have to wait for things to go through insurance and have a series of phone calls with therapists and counselors to further understand his issues before they took him on as a patient. So you can imagine my frustration when I read this article, considering its introduction was a very dramatic story of how someone would show up at Gateway.
While stories like the author used are very real, this is not only grouping all of the patients into a category they don't deserve, it is also giving false information to people who may really need help.
Please continue to bring light to the struggles that so many people face, but in the future, please try to not dramatize these people's struggles for attention-grabbing article introductions.
Name withheld by request
Springfield
—-

GOOD MEMORIES
Thank you for many years of Illinois Times. Your issue picturing Doc Helm photos brought back personal memories ("Fifty years of Doc Helm's photos," March 31).
In 1971, I was employed by Secretary of State John Lewis in the driver's license division, then located in the Centennial Building. That building also housed the state library and the state photography shop – Doc Helm's office.
I visited Doc regularly and one day he said, "Art, I want to show you something nobody but me remembers. I believe I am the only person who has a photograph of the west side of the state Capitol building." Sure enough, he showed it to me, but he would not give me, or anyone else, a copy.
Even though Doc and I were good friends, it remained his prerogative.
Arthur Spiegel
Springfield
—-

NO MORE TAXES
Illinois is constantly finding ways to double tax things you buy ("The taxman cometh for your virtual yard sale," April 7). No wonder people are fleeing this state.
Sean Neuber
Via Facebook.com/illinoistimes
—-

ONLY THE BEST
So Katanji Brown Jackson is confirmed along party lines with three RINOs affirming. Judicial experts have stated there are probably over 100 judges and law professors more qualified than she to sit on the court. Unfortunately, they are not Black or female, so they are disqualified.
Let's put it another way. You have a serious illness and you are searching for the best surgeon to handle it and save your life. Would you be satisfied with the 101st best surgeon to do the work?
Bill Klein
Springfield