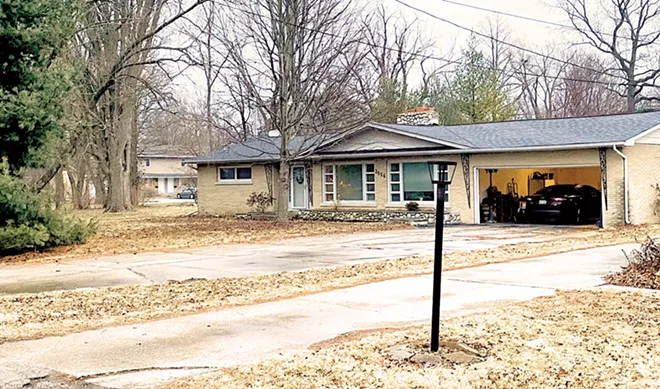 We welcome letters. Please include your full name, address and telephone number. We edit all letters. Send them to editor@illinoistimes.com.
—-
A LOT OF MONEY
I do not live anywhere near the proposed apartments on Park Street but have my objections ("Helping Hands plans more permanent supportive housing," Feb. 10). The project's total cost is $6 million, all of it public money. That total is $250,000 per apartment, actually $272,000 if the manager's apartment is excluded. That cost is well above the average price of a home sold in Springfield. It is worth more than my home, and I pay almost $500 a month in property tax.
Will the formerly homeless tenants pay property taxes, or are there no taxes since the development will be operated by a nonprofit? I assume the house being removed pays property taxes. The developer will probably make a lot of money. The rezoning needs to be reevaluated since there is a change from the original petition for rezoning.
Dan Punzak
Springfield
—-

NO PARKING
Here are my concerns about the Park Street Apartments project based upon what I have witnessed with my own Helping Hands neighbors in Grandview.
If a person becomes unbalanced via drugs, then dimly lit streets will be an open invitation for theft and personal attacks.
As for lack of available parking, this same problem has plagued sites such as Near North Village since the 1980s. A lack of parking means that support staff must either park far from the building, or, as many do, set pick-up times with clients so that clients will be at the front door when workers arrive. This has been a long-term problem for properties such as Near North Village – a building with nearly 300 units, yet less than 100 on-property parking spaces.
I advise the area in question to order local representatives to come up with an off-street parking plan for projected vehicle usage, not just a few spaces for occasional use. I am talking about enough space not just for visiting caseworkers, but for family of the tenants.
I have only mentioned the worst problems the neighborhood will experience, if this project is built.
Norman Hinderliter
Springfield
—-

FULL SUPPORT
I can't understand why anyone would be against housing that will "focus on health and housing stability for seniors and veterans who have a disability and are experiencing chronic homelessness," according to the project description. This will be built extremely close to me, as I live in Westchester. I am in full support of this project.
Jack Paciolla
Via Facebook.com/illiniostimes.
—-

UNEQUAL EDUCATION
I agree substantially with Scott Reeder that schools are abysmally unequal ("Preferential treatment," Feb. 3). There are no simple quick fixes, because the genesis of educational inequality is found in the hoary traditions of capitalism, classism and racism. Every attempt to move the disadvantaged into a better opportunity to succeed is overcome by counter-efforts of the wealthier white families.
If you ask the self-appointed reformers what can be done, they always push "school choice," i.e. vouchers, because that's their product. Choice always sounds like a good idea, but all it does is divert public funding to private enterprise, thus defunding public education.
Unlike public schools, private academies don't have to take, or keep, every student. And vouchers don't necessarily cover the whole cost of tuition. Ultimately, private schooling through vouchers is an attack on democracy, a political system that requires the universal education of its citizens in order to work.
It would be better to concentrate more funding in low-income neighborhoods, not syphon it out; poverty and its attendant miseries are caused by a lack of money, and can be relieved by having more of it.
Jeffrey Hobbs
Springfield