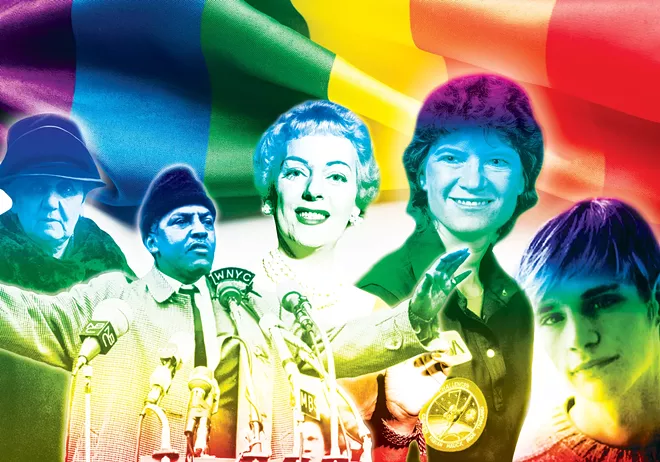 We welcome letters. Please include your full name, address and telephone number. We edit all letters. Send them to letters@illinoistimes.com.


IT'S ABOUT INCLUSION


As a San Franciscan with humble roots in the north end of Springfield, I am so incredibly moved by how far my state and my community have come ("Teaching LGBT history," Dec. 12). LGBT people make innumerable contributions to every society on this planet. I'm just glad that it's the great state of Illinois at the forefront of inclusion and justice.


H.D. Richards
AN IMPORTANT HISTORY


We discuss in schools how women, people of color, Native Americans and many other groups not only made differences in our country and the world, but also the challenges and struggles they have faced throughout history ("Teaching LGBT history," Dec. 12). This new law is not about protecting people's feelings, rather it is just showing another group's struggles and how they also made a difference to make our country a more perfect union. No one is saying that you cannot tell your children that you disagree with their lifestyle.
Alan Turing was instrumental in cracking the German Enigma code by developing one of the first computers. This helped saved the world from being overtaken by the Nazis. Turing was rewarded for his efforts by being forced to be castrated because he was gay. He committed suicide at the age of 41.
It's important to tell his story and many others.


Ryan Bandy
Springfield


APPRECIATES NPR COVERAGE


I write to express my appreciation to NPR Illinois for its extraordinary coverage of the impeachment inquiry over the last couple of weeks. Although many of my favorite programs were preempted throughout the inquiry, the testimony of witnesses and lawyers and the maneuvering of elected officials to discredit them were fascinating, riveting and very disturbing.


If anyone ever believed that Donald Trump was elected to "drain the swamp," it is astonishing how many crocodiles crawled into Washington under his coattails. I'll not soon forget the testimony of Dr. Fiona Hill, Lt. Col. Alexander Vindman, Ambassador William Taylor and former Ambassador Marie Yovanovich, three of whom are immigrant patriots and model citizens who publicly were maligned, insulted and slandered by the Prevaricator in Chief. Special thanks to the brave members of the U.S. House of Representatives for giving President Trump his well-deserved and ignominious place in American history.


William Furry
Petersburg


SJ-R NEWS COVERAGE NEEDED


Dean Olsen was one of the veteran reporters who remained, and I had developed a nice working relationship with Kate Schott in the op-ed department ("SJ-R veteran reporter set to depart but paper gains an editor," illinoistimes.com, Dec. 5). To regain full-time coverage of cops, courts, schools and health care, maybe we can ask Gatehouse to at least hire teams of fresh journalism students or graduates. I say this only partially facetiously, since it appears the only way to restore coverage on the proposed Gatehouse/Gannett budget.


Sandy Baksys