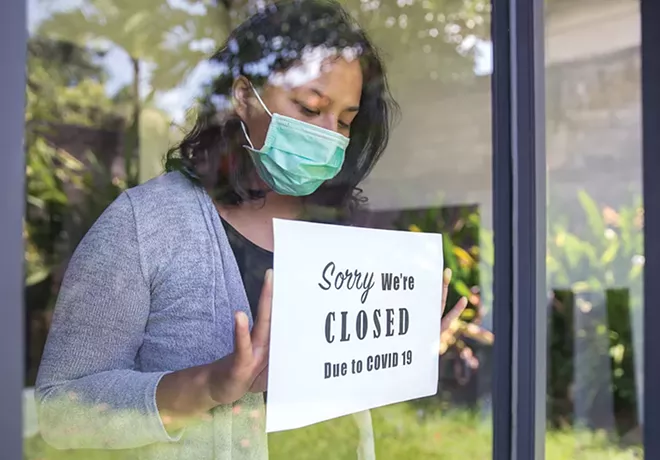 ASSIST THE BUSINESSES
Where is the federal relief for businesses? As COVID-19 sweeps across the country, tens of thousands of businesses may close permanently. Millions of Americans are unemployed and many may not get their jobs back. It is a disaster that may haunt America for years.
Much of this disaster could have been avoided if Sen. Mitch McConnell and Senate Republicans had passed the financial rescue bill passed by the House months ago. Sadly, they seem totally unconcerned about the harm their inaction is inflicting.
Just as President Donald Trump sat on his hands from the beginning, leading to the infections of millions and the unnecessary deaths of tens of thousands of Americans, McConnell now sits on his hands.
Instead of complaining when the governor, mayor or other official shuts down businesses to save lives, complain to Senate Republicans who refuse to pass legislation that would provide money to keep workers employed and businesses viable.
Richard Leary
Springfield
WHAT ABOUT THE HAT?
Erin Carlson Mast, incoming president and CEO of the Abraham Lincoln Presidential Library Foundation, should start by asking for an accounting on the fake Lincoln hat that the Foundation bought from Louise Taper, a board member at the time ("Mast takes helm at museum foundation," Nov. 26). I've done the investigation with questions of authenticity by a second appraiser. It's been a coverup from the beginning.
Tony Leone
Via Facebook/illinoistimes.com

THANKSGIVING FOR DINNER
The Central Baptist Church of Springfield thanks Arena Food Service for helping us continue to feed the community through Central's Feast of Plenty as we have enjoyed doing for over 35 years. Because of COVID-19, the church could not safely use the church kitchen to prepare, serve and deliver meals to the community on Thanksgiving Day. We were thankful to have Arena prepare and deliver meals to the City of Springfield's Winter Warming Center, Helping Hands of Springfield, Contact Ministries and other persons identified in our community who are dealing with food insecurity. Thanks again, Arena.
Joleen Welch
Central Baptist Church

VERY THANKFUL
Thank you for highlighting the damage done by domestic violence ("What we don't know about domestic violence can kill us," Nov. 19). We at American Association of University Women want to thank Illinois Times for bringing the issue of domestic violence to the attention of the broader community. You do a real service in addressing social problems. We are looking forward to positive congressional action.
Susan Allen
AAUW, Springfield chapter