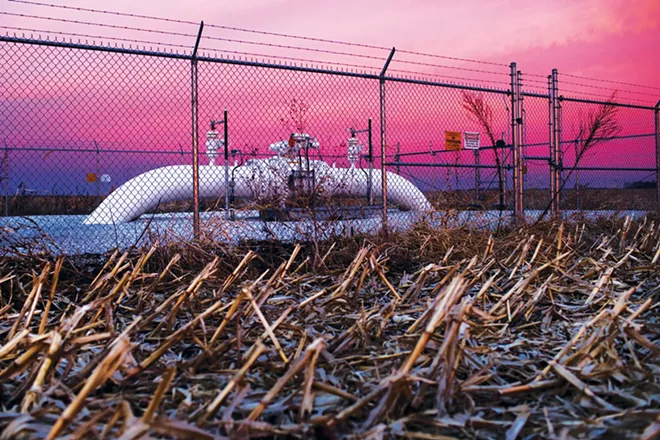 We welcome letters. Please include your full name, address and telephone number. We edit all letters. Send them to letters@illinoistimes.com.

PIPELINE PROVIDES JOBS


The upcoming hearing for the Dakota Access Pipeline (DAPL) optimization project is a major opportunity for the Illinois Commerce Commission to create valuable improvements to Illinois' role in the broader energy industry and create job opportunities here at home.


Energy Transfer's optimization plan doubles down on the safest and most environmentally friendly means to transporting crude oil from the Bakken region of North Dakota. The plan adds three pump stations, one of those in west central Illinois, to allow the pipeline to increase its capacity without adding additional mileage to the pipeline.


The ICC's decision has the potential to bring more jobs to skilled workers in our state. These are the exact type of skilled jobs – providing good wages, health coverage, retirement security and training – that are badly needed in Illinois. Beyond these temporary construction jobs, long-term jobs would be added for maintenance and operation of this new station. DAPL optimization will invest in Illinois citizens by utilizing the expertise of union members to support the project to completion. This will provide important job opportunities to people like me who make up 14% of the state's workforce.


As a union member and representative of IBEW Local 34, it is crucial that state leaders work together to find opportunities to bring good jobs to Illinois. This project, which would enhance the existing pipeline, would be huge opportunity for my fellow members and me to put our skills to work.


Steve Marold, IBEW Local 34
Quincy


US ENGAGES IN TERROR TOO


I appreciate Gary Hetherington's commitment to recycling the tired Fox News agitprop, but it's not necessary; it's already thoroughly composted ("Letters," Jan. 16).
I know some folks don't want to acknowledge reality, but Iran was making a good-faith effort to comply with the terms of the nuclear deal. Even after Trump crankily abandoned this agreement, Iran and the remaining partners agreed to stick by it. It wasn't until Trump ordered the needless and heedless assassination of an Iranian government official, and the Iraqi militia leaders he was riding with, that Iran decided their own security required leaving the agreement behind.


Trump wants war because he believes "war presidents" get re-elected; but in so doing, he is taking down every means except armed conflict for resolving international problems. The seeds of this thought process were planted at the close of WWII, nurtured through the Cold War and now bear a bitter fruit.


Our nation now carries out invasions, occupations, assassinations, black-ops, torture and regime change – overtly or covertly, anywhere in the world, all without an actual declaration of war. If we don't need Congress to conduct military operations, why go to Congress for a treaty? It's wrong on both counts. So without congressional input, agreements are tied only to the president who signed them and acts of war become simply acts of terror. That makes the US the greatest terror threat in the world by far – a rogue state with a rogue president who wants to take our imperialist foreign policy and crank it up to 11.


With Trump, we have abandoned statecraft in favor of irresponsible death-dealing for the sake of spite, or as a re-election gambit, maybe both. For this and a thousand other reasons, Trump has got to go, and yesterday isn't soon enough.


Jeffrey Hobbs
Springfield