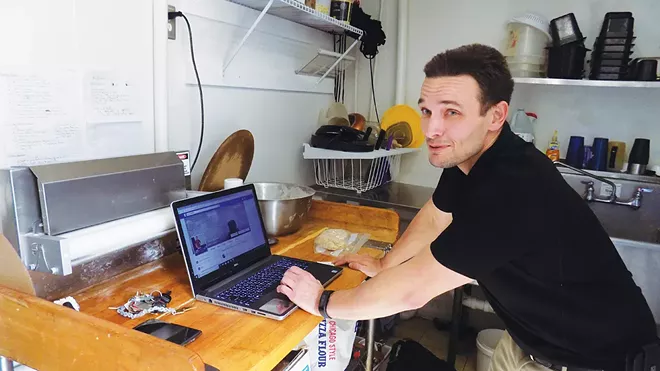 Still Privileged
I was given a 30-year prison sentence and over $200,000 in fines for nonviolent cannabis offenses. I was a young white male, hauled off to prison to serve nearly 15 years before being released in 2016. I am currently at Stanford University, making use of my second chance, and many have used my situation as reasons for policy change.
After George Floyd cried out for his mother and took his last breath, some pointed to my situation to criticize the existence of white privilege. "Where was his privilege when he got 30 years for cannabis?" they said.
I cringed, realizing the separation between reality and appearance. White privilege is not something that means you do not have to work hard. It doesn't mean you won't be unfairly treated. It's simply not having to work harder due to your skin color. As someone who spent 15 years incarcerated for something that is no longer illegal in Illinois, I assure you that there are barriers within the Black and brown community that I have not had to face.
Let me be unequivocally clear: Black lives matter. To say that is not to support an organization; it's an acknowledgment of the hardship others face. I was treated harshly by the justice system, but do not point to me as evidence of an argument which I know is incorrect. I am dedicated to moving Illinois forward and helping society openly recognize that people of color face challenges that whites – including myself – do not is paramount to our future.
Jason Alan Spyres
Stanford, California
Editor's note: Bruce Rushton wrote about Jason shortly after he was released from prison on a work release program and was managing Goldie's Pizza and Slots in Peoria but aspiring to higher goals. The article is available at illinoistimes.com ("From pot to prison to politics: Parolee aims high," April 12, 2018).
PROUD OF PRIDE EVENT
What a weekend of Pride! As the events coordinator for the Coalition of Rainbow Alliances, our annual Pride Picnic looked to be another victim of COVID-19. Begun in 1981, the 38-year tradition was started by early Springfield activists as a way to acknowledge the humble beginnings of a movement that had started at the Stonewall Inn in New York only 12 years earlier.
As the ways to hold a potluck picnic were ruled out, it became apparent that the 39th event might be canceled. Community members begged to hold some kind of event. If we could not provide food and beverages for the picnic, then maybe we could provide food to some of the agencies that are struggling to feed the hungry. We decided to have a "reverse picnic." With help from our friends at First Church of the Brethren, Solutions Printing, Midwest Family Broadcasting and Illinois Times, the word went out.
Generous donors delivered 1,500 pounds of groceries, personal care items and cleaning supplies for our beneficiaries. A steady stream of traffic filled donation jars with $3,500 for distribution to the Central Illinois Food Bank, the Phoenix Center and Fifth Street Renaissance/SARA Center, as directed by the donors.
On the Friday before, I received a telephone call from the real pride of the event. An elderly woman I had never met called to ask if the event would still be held if it rains? She explained that she was planning to take the bus to the grocery store that morning to buy canned goods for our food drive. She hoped we wouldn't leave her standing if she made the trip by bus to deliver the goods.
My thanks to everyone who provided valuable assistance for this event.
Bert Morton
Coalition of Rainbow Alliances