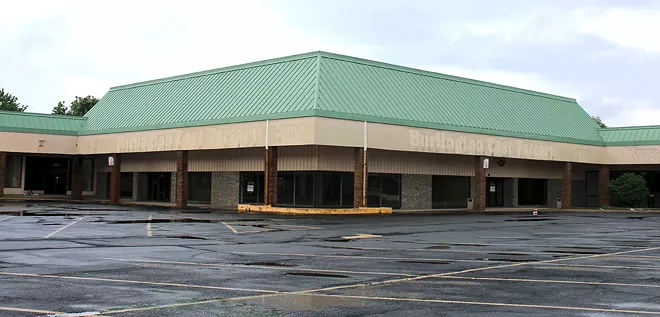 DOESN'T ADD VALUE
Indoor storage units will not add to the value of the neighborhood ("Town and Country Shopping Center sells to Miami developer," May 25). I see the article states that (Ward 7 Alderman) Joe McMenamin was told they were doing storage units and he was all for this. To revitalize the neighborhood, we need restaurants and stores, but not any more check-into-cash or title places, nor storage units.
Barb Krueger
Via Facebook.com/illinoistimes
NEED TRADER JOE'S
They obviously don't know Springfield and what we really want. My vote would be for a Trader Joe's.
Julie Tull
Via Facebook.com/illinoistimes
WHY THIS?
The city turned down potential development ideas for the old Esquire property, which seemed perfectly legitimate. They are going to be OK with storage units?
Kathy Trager
Via Facebook.com/illinoistimes
JUST SAY NO
Another low-rent use to bring down the surrounding neighborhood. Hope the city council puts the kibosh on that!
Shelley Davis Helton
Via Facebook.com/illinoistimes
BACK IN TIME
Scott Reeder can take us back in time with a clarity like no one else ("Remembering the butterflies," May 26). We anticipate each column.
Bill Belair
Via Facebook.com/illinoistimes
GOOD MEMORIES
"Remembering the butterflies," and "It runs in the family" (June 2) are two tales that brought back memories of my youth growing up with parents who were teens during the Great Depression and how they learned how to improvise. Or the time I carried home a puppy someone had dumped and told them it followed me home. George was my pet for quite a few years. I laughed and cried at Scott's comical description of events.
Suellen Frederick
Springfield
GO HORSESHOES
We're excited about this new team ("The Lucky Horseshoes come to town," June 2)! My husband and I, along with some friends, are "Silver Shoes" members. Can't wait for opening day!
Deej Dambrauskas
Via Facebook.com/illinoistimes
NEW IDEAS WELCOME
I wish the Lucky Horseshoes nothing but the best. Thank you for coming to Springfield and bringing some new ideas. Don't listen to the hate, some people don't like anything new or different.
Larry Baskett
Via Facebook.com/illinoistimes