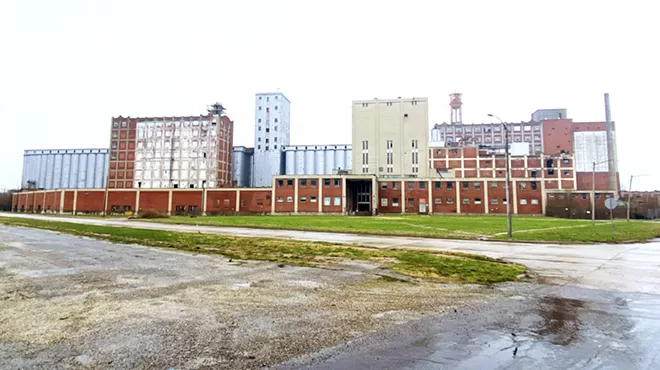 GOOD NEWS
Glad to see this ("Progress for Pillsbury site," April 14). There needs to be some attention paid to that end of town, and perhaps this is a steppingstone.
Julie Bartlett Benson
Via Facebook.com/illinoistimes
WHO'S RESPONSIBLE?
I just can't comprehend that one of the mega-corporations that used the site isn't responsible for the cleanup.
Marcus Parker
Via Facebook.com/illinoistimes
DIFFERENT STANDARDS
Every business in Springfield has been responsible for tearing down any abandoned or unsafe buildings they have ownership of within the city limits. I'm amazed that the owners of this monstrosity were not held to the same standards. Glad others are pitching in to help!
Elizabeth Brahler
Via Facebook.com/illinoistimes
A GOOD CANDIDATE
I live in the Illinois 13th Congressional District. My girlfriend and I were commenting about how underwhelmed we were at the candidates running in the district. I decided to go to the 13th Congressional District debate on April 13 at Brookens Auditorium. Boy, was I impressed! Your article on Terry Martin that appeared the next day was 100% accurate and spot on ("A journalist and a political candidate," April 14).
Terry Martin certainly was the best speaker and it was apparent he knew the issues inside and out. That was thrilling to see and puts my faith back in humanity. Thank you, Mr. Martin, for stepping up and running for the 13th Congressional District. You have my vote.
Rosanna Pulido
Springfield
ENFORCE LAWS
Dr. Stephen Soltys states that the current inflationary crisis is due in part to President Trump's anti-immigration policies ("We need more workers, not more walls," April 14). This is grossly misleading. The objection from Trump, and millions of Americans, was not immigration, but seeing thousands enter our country illegally – people breaking the law. The lawbreakers were abetted by President Barack Obama.
It is very destructive for a society to encourage law breaking and/or to have officials in charge pick and choose which laws they will enforce and which ones they will not. No country can maintain itself if borders are not enforced. Whether the answer to our economic woes would be solved by immigrants, I will leave for others to argue. America has welcomed immigrants from many nations, but as we did in the past, so should we now have a system for vetting those people. Whatever immigration laws are in place, they need to be enforced.
John Simpson
Springfield
THE IRONY
Charlie Kirk has stated that he doesn't believe racism exists, so naturally Republicans chose him to speak at an event named after Abraham Lincoln ("Charlie Kirk coming to Springfield," April 14).
Julie Heimberger Cooper
Via Facebook.com/illinoistimes