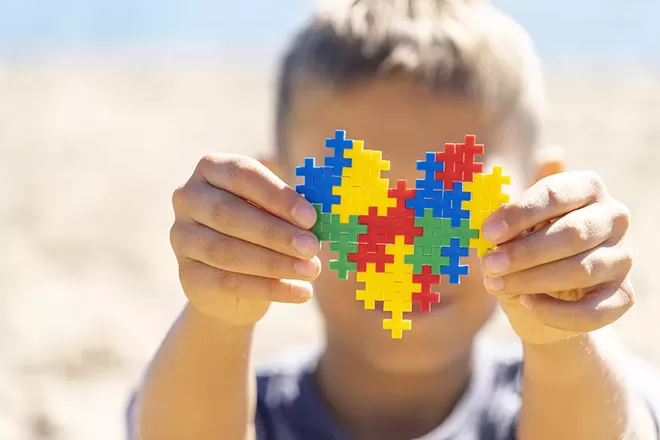 AUTISM ADVOCATES
Many families wake up one day with a diagnosis of autism they know nothing about ("Rather than light it up blue...," April 1). They struggle to find answers and ways to help their child receive medically necessary care. They fight to get services and ensure their child is not excluded. Self-advocates (most of whom are adults) haven't been listened to enough. On the other hand, it seems entirely unjust to assume that all of those on the spectrum are able to speak for themselves and that those who are have the same struggles. That's why parents have a vital voice. While we need to listen to the similar struggles of self-advocates, the listening should go both ways. Parents should desire to hear the experiences of self-advocates, and self-advocates need to respect the journey of parents.
For my family, I have a 10-year-old autistic child. He recently started talking and expressing his wants and needs just this last summer, all because of Applied Behavior Analysis (ABA) therapy. He was extremely aggressive and those aggressions are gone. Many adults on the spectrum flat out deny the evidence of ABA because of a bad experience as a child. Nonetheless, my child is happier and his life is changed for the good.
While self-advocates shouldn't deny these incredible outcomes, parents and providers shouldn't ignore the grievances of autistic individuals who have had bad experiences. ABA as a field is still growing and making changes. All 50 states now cover ABA through Medicaid. If I have a bad doctor, I switch doctors. If I have a bad ABA therapist, I switch. It's important that we don't deny medical care when it gives our children access to care that will help them advocate for themselves later in life.
At the end of the day, we should all listen to each other and find ways to unite, not divide.

David Warner
Springfield
DO BETTER
I was very disappointed to see the gratuitous slur against Housing Choice Voucher participants in your April 1 cover story, "Reimagining Downtown." As what I had always considered the progressive alternative in the seat of our state government, Illinois Times should be better than that.
I recognize that you were quoting someone, but exchange "Section 8" for any racial group and you would not have published the quote. When you assume that any group of people, because of their membership in that group, will "run the whole area down," you are showing your prejudice.
These discriminatory attitudes are why my organization and more than 50 others formed the Illinois Coalition for Fair Housing to support the passage of HB 2775, which will extend fair housing protections to tenants based on their source of income, including child support, veterans' benefits and participation in the Housing Choice Voucher program.
Finally, the program was renamed the Housing Choice Voucher program more than 20 years ago. Continuing to call it Section 8 is ignorant or worse.
Michelle Gilbert,
legal and policy director
Lawyers' Committee for Better Housing, Chicago
EASTER EGG FAIL
I enjoyed Ashley Meyer's article on deviled Easter eggs ("Deviled Easter eggs," April 1). It brought to mind a hilarious experience of attempting to make brightly colored deviled eggs in my early years of cooking. My idea was to add food coloring to the filling, but the result was a morbid Army green. Kathryn Rem, food writer for the SJ-R at that time, featured my story in her column – no doubt on cooking disasters! It makes me laugh to this day.
Carol Mullen
Springfield