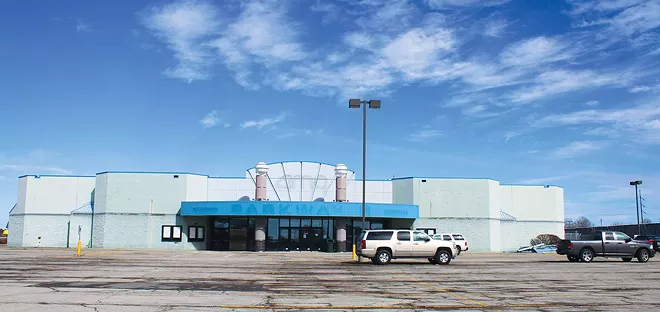 IT STINKS
I read with interest the article about the former AMC movie theater on Lindbergh Boulevard being converted not only into a retail, but also a grow facility, for marijuana ("Pot garden and dispensary planned for west side," Feb. 3). Before this happens, a word of warning.
I have an old hometown buddy who lives in Carpinteria, California, which is an agricultural area south of Santa Barbara. The former greenhouses used for flower growing have all been converted to more lucrative marijuana production.
The last time I visited, we passed by the greenhouses. I asked, "What is that skunky smell?" He said it was the smell given off by marijuana plants and the neighbors living nearby had complained to authorities. They were unsuccessful, because taxes garnered always trump pesky inconveniences such as odor and other agricultural issues. My buddy said the neighbors had nicknamed the road we were on "Shit Alley."
I guess people living next to hog lots have similar problems, but locals have an opportunity to object to proposed lots being next door prior to their installation. The California residents did not have such a privilege, as one clean and odorless business was converted to one less so.
Bath, Illinois, had the same problem with the short-lived carp processing plant which had to move out of town. Maybe it's time to do a little more research on this topic.
Bill Klein
Springfield

NOT NEEDED
It seems Sheriff Jack Campbell wants to declare war on the citizens of Sangamon County ("Sangamon County sheriff seeks armored vehicle," Feb. 11). Sounds like a power-drunk politician to me.
Michael Boos
Via Facebook.com/illinoistimes
When did "to serve and protect" turn into having tools built to fight an army?
Terry Miller
Via Facebook.com/illinoistimes

POT PROCEEDS
I hope this works out, it's nice to see a direct use of local of funds from the marijuana legalization program ("Go scorpions," Feb. 11). Illinois Times published an article last month blasting the program ("Cannabis conundrums," Jan. 21) and that article has not aged well. There now seem to be several local organizations set to receive funds.
Mark Dean
Via Facebook.com/illinoistimes

LEFTIST AGENDA
Thank you to Robert Huck for his letter to the editor clarifying a historical error in a McGraw-Hill textbook ("Slavery not unique to south," Feb. 18). But historical accuracy and perspective is not what the left (including Illinois Times) wants. They want legislation that will require teachers to teach the classes according to their agenda, and remove them through decertification if they don't.
I'm not certain they will be able to ram their agenda down everybody's throats in the General Assembly. Time will tell.
Frank Goudy
Via illinoistimes.com