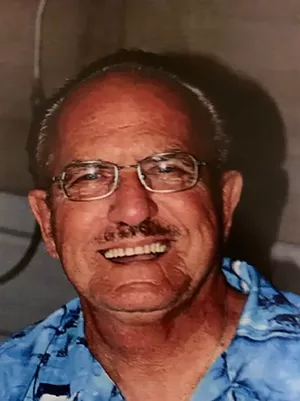 Leo married the love of his life, Sharon, when he was 17 and she was 16. Together they raised one son and four daughters. He was a wonderful father and husband. At one time, he worked three jobs to make ends meet. He retired from CWLP in 1995 at the age of 57. He had also previously worked for Sangamo Electric and Fiat-Allis. After retirement he would go to Ft. Myers, Florida, for the winter, and during summer, you would see him mostly at Lost Arrow Campominium in Havana, Illinois.
He was loved by all, and was a very handy man who would help anyone he could. He lost his wife on June 6, 2021. After that, his heart was so broken that all he wanted was to be with her again. Nine months later, he joined her.
May he rest in peace now that he is with Sharon again.


Love and miss you! Daughter Darlene xoxoxo