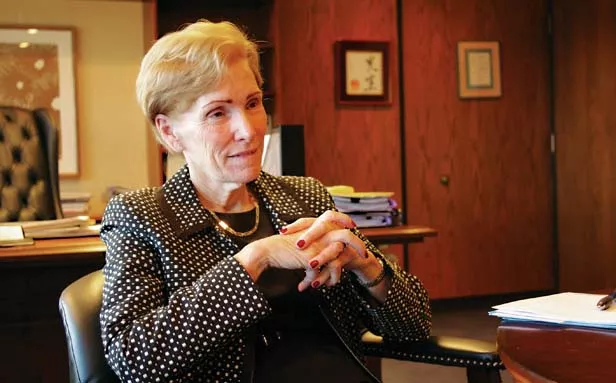 Asked what is her most important accomplishment at the University of Illinois Springfield, and Susan Koch, about 100 days into her position as chancellor, names Kimberly Pate.

"The hiring of our athletic director was absolutely critical, and even though I wasn't on board yet I was very, very involved with the hire through the months of May and June because I knew it was very critical," says Koch, who began her term as UIS chancellor on July 1.

Formerly provost at Northern Michigan University in Marquette, Koch in her first several months has listed numerous priorities ranging from boosting faculty diversity to finding a niche for UIS in Springfield's growing medical community. With each priority, though, Koch issues a central message – that of making connections, with both the campus and Springfield communities.

Meanwhile, Koch's first new hire, athletic director Kimberly Pate, says her department and the students representing it are the key to some of those connections. "I hope that athletics can be the front porch that connects the community with the university. I do hope that we will become Springfield's university, that we will earn the respect and recognition from the community as their college team," Pate says.

Both Koch and Pate are stepping into roles that about two years ago were under significant fire. In April 2009, only eight percent of voting university faculty members were confident that chancellor Richard Ringeisen and athletic director Rodger Jehlicka possessed the necessary leadership skills to adequately perform their jobs, according to the student newspaper, The Journal. UIS was torn by opposing viewpoints about faculty involvement in the athletics department, a debate intensified by the shushed handling of a coach's alleged misdeeds toward female student athletes earlier that spring. [See "Not ready for the big time," Jan. 27, 2011.]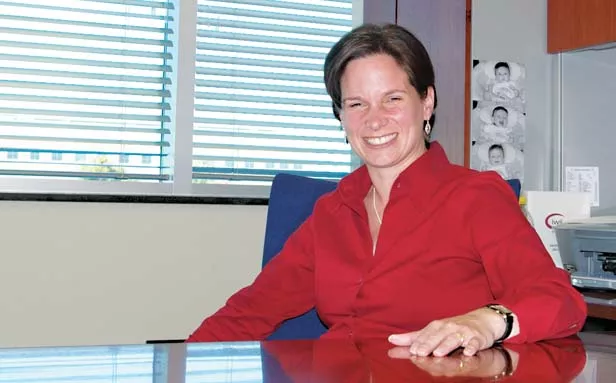 AD Kimberly Pate

A Brevard College student from 1999 to 2003, Kimberly Pate says she "grew up" at her alma mater, where she earned a 3.98 grade point average and started for the softball team. After completing her degree, she began work in Brevard's administrative offices while also coaching. Soon after, Pate moved into athletics administration at Brevard and became athletic director in 2007.

Pate says she's aware to some degree of UIS' past troubles, some of which occured during the transition into the more competitive National Collegiate Athletics Association Division II arena. But she says she doesn't know enough to judge the manner in which the incidents were handled.

While at Brevard, Pate oversaw the 658-student North Carolina institution as it made the same transition into Division II. "I think I'm coming in at a great time," Pate says. "I know change and transition is tough, because I've been through it."

"I feel like I'm very fortunate to come in at a time when I think people, by and large, are ready to see athletics succeed and support the mission of the university, which I think is fundamental."

Before coming to UIS, 36-year-old Pate had already been tested by scandal at Brevard, though the incidents were only made public this past May.

In Jan. 2010, Pate learned that one of her head coaches at Brevard College had sent more than 180 text messages to 15 different prospective student-athletes, all in violation of NCAA Division II rules. The recruitment effort, which Brevard had previously instructed its coaches against, would later be deemed a "major violation" by the NCAA and result in orders that the college temporarily suspend recruiting activities and reduce scholarship awards.

When the coach's actions were discovered, he falsified telephone records requested by Pate and her compliance staff. Eventually the college self-reported the violation and the coach in question offered his resignation.

Pate says the incident was the result of a "rogue coach," a description repeated by Patrick Britz, NCAA's South Atlantic Conference commissioner. "I thought Brevard handled it as well as they could have," Britz says about the violation.


"Like every Division II institution, the ability to monitor things like that, it's a challenge because you just don't have the staff. The NCAA committee on infractions, they don't deem that as an appropriate response to why things happen, but as soon as Brevard became aware that there was an issue, they handled it 1,000 percent appropriately," Britz says.

As a result of the incident, Brevard added a staff member to its compliance team and boosted the frequency of its telephone record audits.

Pate says she's reviewing all the policies of UIS athletics, including the student-athlete handbook and the process for revoking players' scholarships, an element of the program highlighted in a recent controversy over a visiting coach's revocation of more than half of a team's players' scholarships.

"That isn't to say that it hasn't been done the right way here," she says. "It is, just for me, I want to make sure that we have sound best practice across the board in everything that we're doing. I really want to have a model program."

But a model program doesn't necessarily matter if students and Springfield-area residents don't start caring about UIS athletic teams.

Samuel Remington is a first-year graduate student in business administration who also earned his undergraduate degree at UIS and is lobbying for a student union. He says most students don't care about UIS athletics. "Who's excited about soccer?" he asks.

Pate says having a "winning tradition" will help, but in order to create that tradition the university must increase the number and size of its student-athlete scholarships. She says any increases must come from outside sources, like annual fundraising galas.

To that end, Pate is planning to reinvigorate the Prairie Stars' booster club. According to her resume, Pate increased Brevard's booster club membership by 20 percent in one year and boosted outside revenues enough to increase the operational budget for athletics by 25 percent.

"It's going to take time to see what's going to happen now," says Marcel Yoder, faculty athletics representative, who acts as a liaison between the faculty and athletics department while keeping close track of student-athlete welfare. Yoder was on the search advisory committee that selected Pate to fill the athletic director position.

"I'm optimistic that great things are going to happen ... but I think the broader campus, it's going to take time. I think they're ready for a change and I think they're open and optimistic that good things are going to happen. But I think they are academics, and they're going to need to be convinced," Yoder says.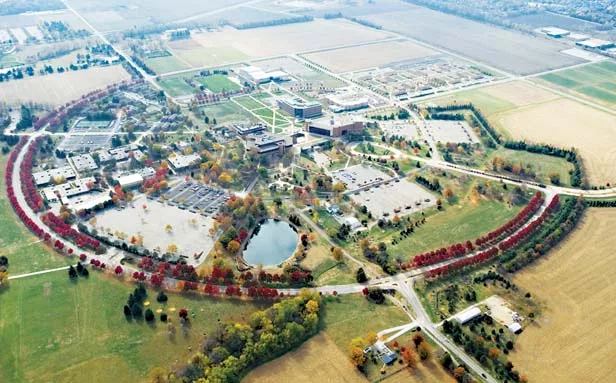 Chancellor Susan Koch

Megan Waldschmidt is a senior social work major who transferred to UIS as a junior. During her whole first year, she says, she didn't know who the chancellor was. At the time, an interim chancellor was serving the campus as the university interviewed candidates for the permanent slot, which eventually resulted in the hiring of Susan Koch.

"It just seems like the chancellor we have now is really trying to get out there and make herself available to students and staff," Waldschmidt says. "I actually met her on a sidewalk going to class. She asked my name, shook my hand and asked me, 'If there's anything I can do, let me know.'"

Koch says listening and learning have been priorities. "The most useful experience to me so far has just been getting out and about on campus and out and about in the community so I could listen to people," she says.

Last week, in one of three open forums where faculty, students and staff were welcome to ask all manner of questions, Koch noted her administration's plan to institute a chancellor's blog, complete with a cartoon likeness.

She listed that effort, as well as the open forums and a promise to better communicate UIS' budget planning process as evidence of her administration's goals for transparency. "This is really about shared governance and making sure that members of the campus community are involved in a wide variety of decisions," Koch said in response to a question from a forum audience member.

Though UIS is ranked first in Illinois and fourth in the Midwest among regional public universities by U.S. News and World Report, Koch says the university can be even better.

She's now working with the UIS student body president, Erin Wilson, and student representative to the board of trustees, John Tienken, to bring a student union building to campus. "She's been incredibly receptive to the idea," Tienken says.

Two years ago students overwhelmingly rejected a referendum that would have increased student fees to pay for the structure, but Tienken says this time around things could turn out differently. "I think when somebody new comes in, there's new insight, a new perspective and I think that provides something of a jump start for a reevaluation of a lot of different things," he says.

"The reason people leave this campus is because of student life," says Samuel Remington, a graduate student studying business. "It's the biggest drawback next to having to pay for it."

Koch is promoting a possible solution to the cost complaint as well – "Access Illinois," a University of Illinois system-wide campaign for more scholarships. All three U of I campuses are working toward raising $100 million for the program, which Koch says would keep good students coming to UIS.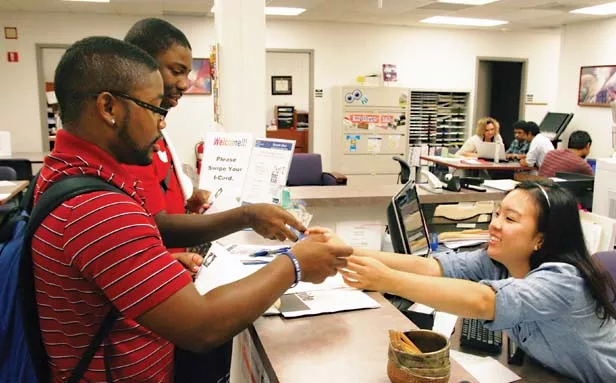 "One of my biggest concerns is that the University of Illinois degree will be inaccessible to students," she says, noting Illinois' poor fiscal condition, which has resulted in waning state financial support for higher education and increased costs to students. "We're part of the solution. We want to be able to graduate more and more students so that they can contribute and be successful citizens and contributors through the state of Illinois and beyond."

The U of I, through its fundraising organization, the University of Illinois Foundation, seeks to tap alumni and other private donors to fuel the Access Illinois scholarships.

Eventually, Koch hopes UIS will accomplish its goal of serving 6,000 students each year, up from about 5,100 this year. The goal was established in the university's 2006 strategic plan, which Koch says she plans to re-examine.

Koch is also hoping to enrich student life by diversifying the campus, not only by bringing more international students to UIS but also by bringing in faculty members from diverse backgrounds.

"Diversity is important for many reasons for all of our students. Any one of our students, whatever their background, is graduating into a diverse workforce. We want them to have a global perspective and to be able to work with people from different backgrounds," Koch says.

In the 2010 school year, Caucasians made up 75 percent of the UIS faculty. Blacks and Hispanics each accounted for less than 4 percent, Asians about 9 percent, and "foreign" about 5 percent.

Koch says UIS needs to position itself so that it can be more competitive in recruiting a talented and diverse faculty. "A highly qualified faculty member who comes from a diverse background is going to be a very sought-after candidate. We really need to be able to have something to offer them, not necessarily salary – sometimes some additional opportunities to set up a laboratory they need, maybe some additional opportunities to travel to academic conferences," Koch says.

In terms of study areas, Koch says it's important to focus on all of the areas UIS' founders chose to focus on, including public affairs, liberal arts and, less developed at the university, health care.

"Almost everyone I've talked to about that [health care] has been surprised that was one of the founding directives in our documents," Koch says. "What our role ought to be in health care is a question yet to be answered, but I've been starting to explore that both internally and externally."

Bombarded with questions and ideas on a wide range of topics at recent open forums, Koch freely admits that she's still learning and, when stumped, invites others to continue an open dialogue.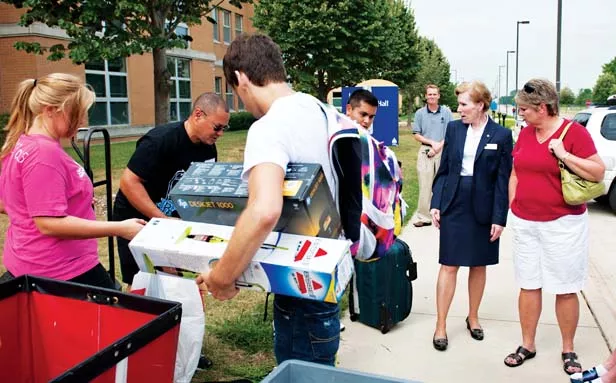 So far, the approach has gone over well, says Tih-Fen Ting, professor of environmental science and faculty senate president. Ting also chaired the search committee that selected Koch for the chancellorship.

"She's intent on listening and listening to different constituent groups and to have a better understanding of what UIS is," Ting says. "I think that she is doing what any new chancellor who's passionate about the position and the institution would do."

"We are ready to move forward and I want to say that what she has brought to UIS is a new level of energy."

Contact Rachel Wells at rwells@illinoistimes.com.