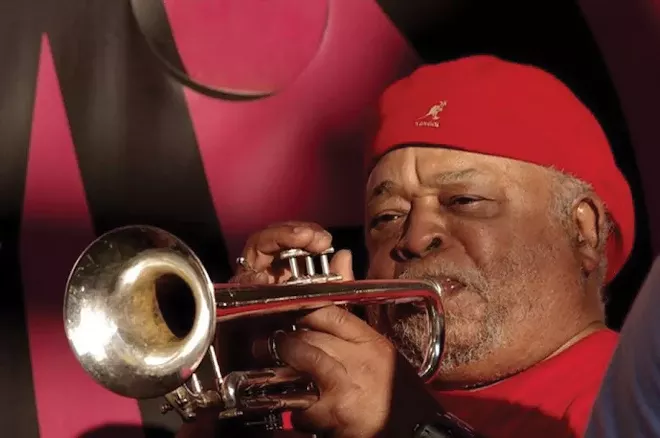 Welcome one and all to mid-June in central Illinois and our take on what's "Now Playing" in the live music arena. First, let us thank all the folks still on the front line fighting the coronavirus in whatever capacity and extend our heartfelt condolences to those who've experienced pain firsthand from disease-related experiences. As much as we would like to think this bug is gone, we know it's not by just looking at current medical results. So let's continue to act accordingly for the good of all and be okay with giving up a little to help lots of others.
Folks here at Illinois Times drummed up a voting contest called Above and Beyond that is similar to the Best of Springfield (some voters responded as if it was the BoS!), but designed to specifically credit those who, to readers of IT , went "above and beyond" during these last few months of quarantine time. I'm proud and honored to have received the most votes in the category of local musician (solo) offering virtual concerts, with Avery Kern and Ed Clark right up there in the next slots. Avery was online every Friday and Ed played nearly every evening, streaming outside in his yard when weather permitted. While we're here, honorable mention should go to all local solo/duo artists who did live streams, including Cowboy Randy (who has been at this for years), Silas Tockey, Vertrell Yates, Joel Honey, Joe Frew, Jason McKenzie, Tom Beverly and Geoff Ryan, Jeff Young, Lori and Bill McKenzie, Rick Dunham, Theresa O'Hare, Stuart Smith, Ella Gibson and After School Special, plus others I may have missed.
In speaking for all the musicians who went "singing at the phone," I'm confident in saying we really needed that release of music making. And I know the performance aspect, strange as it was playing to no one in the room, was as vital for us as for those who reiterated that the experience of listening to live virtual music helped sustain them through the lockdown. It was, and is, much easier for solo/duo artists to stream than lining up a group, both in a social distancing context and for sound and sight issues as well, but some found a way to go virtual and were rewarded with Above and Beyond votes. The Springfield Theatre Centre came in first for hosting the "Broadway Battle" show tune competition, with Big Daddy Jasper — who only played once virtually but for a big deal at the Curve Inn — and The Legacy Theatre folks who produced the Ghostlight Songs series every weekday for several weeks, taking the other top two spots. I saw The Pleiades out there a couple of times doing live streams and a few other groups got into the act, too.
So here's a hearty "Hurrah!" to all who joined us in this grand experiment of online performances, on either side of the camera shot. And, I hope that some will still stream on a regular basis, just to stay in contact with new friends and fans made during this time and also to continue giving the gift of music to those who are unable, quarantined or not, to attend musical events, for whatever reason. Now that I've spent most of my allotted space going on about the past few months of live streaming (it was a pretty special thing), I can once again happily say, be sure to check our print and online live music calendars for all the other stuff happening around town. Please be safe and sound while experiencing live music this Father's Day Weekend.