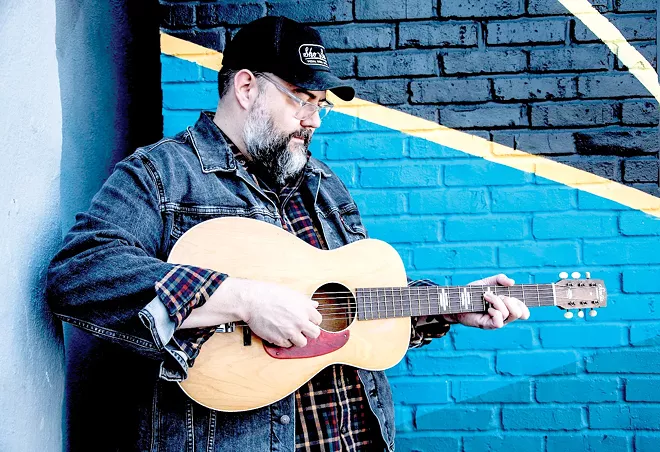 Here we are, traveling on into September 2021, putting the warmer season slowly behind us as autumn approaches, readying ourselves for the fall festivals to replace the summertime fairs. Our constant of live music continues to tie all the cool events together, making for a good time to be had by all. There's no doubt about it, the shadow of the pandemic still hovers over all we do, so please be careful doing the best you can to do the right thing as we work through this latest rise of COVID cases to get on to the other side of what will long be remembered as a defining moment in our history. Now on to our exciting world of live music as we waltz into Labor Day weekend.
First off, be sure to pay your respects to all who've sacrificed for the working class through the years and those continuing to work for the workers. Then, when you experience someone playing music, please take a moment to consider the time spent in performance, practice and dedication to the craft (in other words, work!) that is behind each and every one of these musicians. After that, proceed to demonstrate your acknowledgement with any form of appreciation as best you can. Thank you, thank you very much. We have an incredible assortment of diverse and delightful music set up to happen this weekend, so let's have at it.
To start your Thursday, Buzz Bomb Brewing presents Joel Gragg, a singer-songwriter of considerable talent, who came to live in Springfield not so long ago. Before coming to town, Joel spent time in the Indianapolis area, Nashville and other places developing his songwriting, performing and producing gifts and describes his music as using "elements of folk, rock, blues, country and soul in a genre-melting style." Come to listen and enjoy as JG plays guitar and sings songs from his latest project, an EP entitled "Promise of Light," along with a set of tunes from a variety of other artists.
On Friday, you can see several of our top-shelf bands playing at our most popular outdoor bar venues, including The Big Suns at Crows Mill Pub, Deja Voodoo at Longbridge, Kapital Sound at the Blue Grouch, Exit 52 at Locals in Pawnee, Chris Sorenson Project and Rick Mari Band at Weebles and NCR at the Curve Inn. For a hip Saturday night happening, check out Unchained at Danenbergers, as the young band on the move hits the outdoor stage with a load of original songs slated to be on their soon-to-be released EP, "Psychedelic Picnic." During the original song set, the group plans to film for an upcoming video to coincide with the EP release, but never fear, the three-hour show will also include cover favorites from popular bands such as Red Hot Chili Peppers, Led Zeppelin, Weezer, Sublime and Pink Floyd.
On Saturday, the Healing Arts Festival returns with a day-long free extravaganza outside at the Buzz Bomb common area from 2-10:30 p.m. Expect wonderfully interesting and entertaining music from several groups, including Jason McElroy, Liz Fitz, Sweet Tang, Black Queen and more, plus arts of the healing kind such as vegan food and yoga demonstrations.
As you might imagine, with a day off (for many) on Monday for Labor Day, Sunday holds great experiences of live music ahead for you, including a Tribute to John Denver by Ted Vigil at the recently reopened Hoogland Center for the Arts.
Please check the listings as the numbers of bands and venues may very well astound and amaze you. Take care and be careful out there.