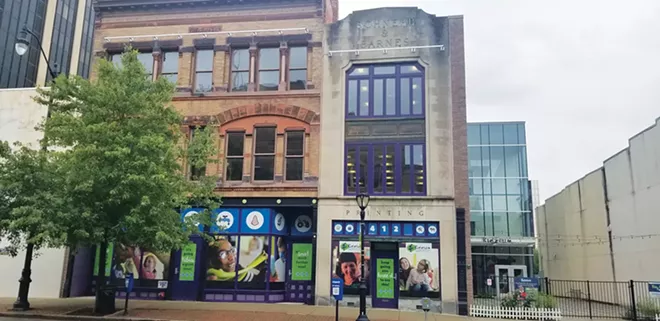 Kidzeum recently received good news. The Illinois Department of Natural Resources awarded Kidzeum a $355,400 public museum capital grant to transform undeveloped space into a center for STEAM education (science, technology, engineering, the arts and mathematics). This is funded through DNR's allocation of $27 million from the state's Rebuild Illinois capital program for grants to public museums.
Kidzeum owns the buildings adjacent to the current museum, which have been vacant for many years. These funds will be used to renovate two storefronts, adding 2,200 square feet of versatile space. The project includes masonry work, repairs to historic ceilings, restoration of hardwood floors, HVAC improvements, plumbing and electrical work, restoring passageways to connect with the existing museum and other infrastructure improvements. The result will be a "white box," which the Kidzeum will use for a range of programing.
In November 2021, Kidzeum and Springfield School District 186 launched a new partnership to bring second-graders to the Kidzeum for a two-week immersive STEAM Residency Program. Approximately 1,000 students will have this experience by the end of the school year. The initiative is designed to enhance science education in elementary grades and spark an interest in science at a young age. Kidzeum staff and school district personnel jointly developed the curriculum. Children are bused to the Kidzeum for their school day. Teachers have a designated museum classroom, and they use the Kidzeum's exhibits to provide STEAM-based learning sessions in collaboration with museum staff. Students enjoy a hands-on, immersive learning experience.
The renovated storefronts will become a STEAM lab for additional science learning. Kidzeum began as a traditional children's museum and is now working to expand its role as a vital partner in Springfield's education infrastructure. The new space, made possible through a state public museum capital grant, will help Kidzeum fulfill this objective.