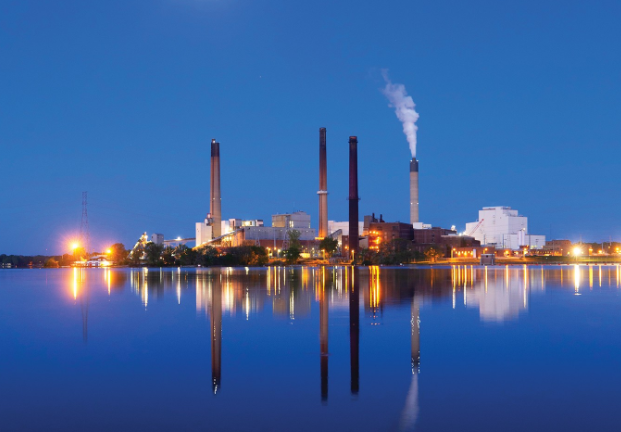 The numbers are undeniable.
City Water, Light and Power has seven power generators that combined can produce 724 megawatts of electricity. On top of that, the municipally owned utility can import 325 megawatts from the grid.
It's more electricity than Springfield has ever used or likely ever will use, and it is not cheap.
Three of CWLP's four workhorse generators, all fueled by coal, are obsolete and should be shut down, according to dispassionate experts, environmentalists, business interests and the utility itself. CWLP, despite its ability to generate electricity, bought all power off the grid for more than a month beginning in February, the longest stretch in memory of buying power instead of making it.
Change is coming, with CWLP planning to close its two oldest coal-fired generators by year's end and the third-oldest by early 2023. The closures will end an era of CWLP existing to both serve the needs of the city and sell to the grid, purposes that haven't always played out.
CWLP's problems and challenges aren't unique. In 1997, coal produced more than half of the electricity consumed in the United States; by 2018, the percentage had dropped by nearly half so that 27 percent of power that year came from coal. The number of coal-fired plants plummeted from more than 1,000 in 2000 to fewer than 400 in 2017. Thanks to drops in demand, cheap natural gas and falling costs for wind and solar energy, the price of electricity has plummeted amid a glut of capacity.
Some utilities have fared better than others.
Ratepayers in Springfield, Missouri, where municipally owned City Utilities supplies electricity, enjoy some of the lowest power rates in the nation, even though the utility opened a new coal-fired generator in 2010. Part of the difference lies in diversification. Coal accounts for 44% of the Missouri utility's power portfolio, followed by renewable energy sources, purchases from the grid and natural gas: The utility isn't held hostage to the price of any one fuel. In 2019, the average residential customer paid $1,027 to City Utilities for a year's supply of electricity.
City Utilities last year sold more than $29 million worth of electricity outside its coverage area, bringing in $3.8 million more than the utility had projected. CWLP also sells power to the grid, but making money has been tough. In 2016, the utility sold nearly one million megawatts on the grid outside Springfield, bringing in $20.4 million, according to a study commissioned by the Greater Springfield Chamber of Commerce. It worked out to $20.52 per megawatt; between fuel and operating costs, CWLP's average per-megawatt cost of production exceeded $50 that year, according to the study.
City ratepayers have paid the price, with residential customers paying an average of $500 more for electricity in 2016 than they would have paid if power had been purchased instead of generated in Springfield, according to the chamber study.
click to enlarge

The healthy years
CWLP's woes arrived more than a century after the city went into the power business and became both a state and national leader. It was a difficult birth.
During the 1890s, the city cut a deal with a private operator that promised to turn its plant over to the city once investors had recouped their costs. The city took title in 1900, but Springfield proved ahead of its time, as state law didn't provide for municipal power companies, so the city leased the plant to private operators, predicated on the city taking over once state law caught up with Springfield's vision.
The private sector resisted when the time came. The mayor, with the help of police dispatched to the plant, took over operations in 1906. In a 1921 decision affirming the independence of municipal utilities, the U.S. Supreme Court ruled against a power company that had argued CWLP, like private operators, should be subject to rate regulation by the state. The public had confidence. Despite the Great Depression, voters in 1930 approved nearly $39 million in today's money to create Lake Springfield and a power plant on the shore. By 1941, capacity had tripled with the construction of two 15-megawatt generators. During World War II, CWLP extended its reach beyond the city, with the utility selling power to a private company that in turn provided electricity for the Springfield Ordnance Plant, which made artillery shells.
By 1970, CWLP achieved monopoly status by buying out CILCO, predecessor to Ameren: If you wanted electricity in Springfield, you had to buy from the city. By 1980, CWLP, with three workhorse generators fired by coal, seemed a rock-solid source of cheap, reliable power.
"I grew up here and had relatives who lived on the lake," recalls Sangamon County administrator Brian McFadden. "You were proud of that power plant – you go by that big old ugly plant and you're proud of it. We've painted the side of it: Welcome to our town."
But times change.
"We almost lost the utility"
CWLP blundered during the 1990s, when deregulation of the power industry turned electricity into a commodity like it had never been before, with public and private operators trading futures and placing bets as if dealing in pork bellies.
CWLP bought nearly $1 million in option calls from a trader who did business out of an office above a Cleveland-area deli. Under the deal, CWLP was obligated to provide electricity at $50 per megawatt to utilities that held options and exercised them, recalls Phil Gonet, former CWLP general manager and retired head of the Illinois Coal Association. The safety net was the Ohio trader, who was supposed to secure sufficient electricity at reasonable prices to satisfy options if they were called and so protect CWLP in event of crisis.
Crisis arrived.
Amid a 1998 heatwave, thunderstorms knocked out Midwestern power plants. With the price of power skyrocketing, the Ohio trader defaulted on its commitment to provide electricity. That put CWLP on the hook when utilities tried exercising options to buy power for $50 per megawatt instead of going to the spot market, where the price had risen to more than $1,000 per megawatt. Stuck with worthless options and forced to pay top dollar for power, utilities sued the city. Altogether, Gonet says, CWLP was staring at a $60 million tab.
"We almost lost the utility," says Gonet, who was hired to run CWLP in the aftermath.
The city settled lawsuits for 50 cents on the dollar, Gonet says, with money coming from Reliant Energy, a Texas company that fronted CWLP $30 million in exchange for the right to market the utility's power outside Springfield and collect both commissions and sales proceeds. During a 1999 heatwave, CWLP, after fulfilling the city's needs, sold all the power it could produce for as much as $5,000 per megawatt. With production costs at $30 per megawatt, Reliant was soon paid back.
Despite scandal and near catastrophe, Mayor Karen Hasara won reelection less than a year after the botched options deal made headlines. McFadden, who was then Hasara's chief of staff, credits CWLP's long track record that was more good than bad. "They'd built up goodwill over the years," he says. "To give you an idea of how much goodwill they had in the community, people didn't get pitchforks out." It helped, also, that windfalls from 1999 sales to other utilities got CWLP out of the scrape without raising rates.
McFadden and Gonet agree that the options scandal had lasting effects on CWLP. The fiasco, Gonet says, bolstered support to build Dallman 4, CWLP's newest generator, which cost more than $500 million and opened in 2009. "Building Unit 4 means we control our own destiny and we won't be beholden to prices of energy from the grid," he says. "It made sense to control our own future." At the same time, experience had demonstrated that CWLP, if cards were played right, could make money by selling power outside Springfield.


"We're going to keep the lights on"
Once Dallman 4 opened in 2009, CWLP shut down its two oldest power generators, but kept three other coal-fired units in operation. Coupled with the ability to import power, it was more than enough to meet the city's needs while ensuring sufficient backup if a generator went down.
Electricity sales to the grid were supposed to help pay for the new plant, but a recession hit, dropping power prices that remained low thanks to the rise of natural gas and renewable energy sources. Environmentalists urged that CWLP's oldest generators be shut down, but the city resisted. "We're going to keep the lights on at the place that keeps the lights on," declared then Ward 10 Ald. Tim Griffin in 2012, when the city council granted a rate hike.
The two newest generators, including one that opened in 1978, were needed to ensure sufficient power for the city, recalls former Mayor Mike Houston. The two oldest ones, he said, would operate so long as they could generate power to sell on the grid if market conditions were right. "We were milking them for as long as we could milk them," Houston said.
A crossroads arrived in 2014. Environmental regulations required that natural gas instead of fuel oil be used to start up the three oldest generators, which would cost about $10 million, CWLP told aldermen. The two oldest plants would bring in $430,000 in one year from sales to the grid; otherwise, they would have to be closed at a short-term cost of more than $11 million. The council kept the generators going.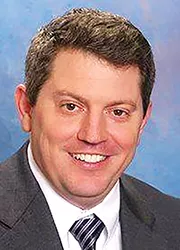 In 2017, the Sierra Club released a report from a consultant who concluded that CWLP's power generators had lost $261 million between 2008 and 2016. In 2016 alone, the consultant found, the average residential ratepayer paid $215 more than would have been the case if CWLP had closed its two oldest units. CWLP disputed the conclusions. Objections were muted the following year when the Greater Springfield Chamber of Commerce released its own report, finding that economics were worse than the Sierra Club had said, with the average ratepayer paying $500 in 2016 to subsidize unprofitable power production.
Aldermen showed no surprise last year when presented with a utility-funded study that found the same things as the Sierra Club and the chamber: The city's three oldest coal-fired generators should be shut down as soon as possible. According to the study released last year but dated 2018, the three oldest could close as soon as June 2020.
In February, aldermen approved a resolution calling for the two oldest coal-fired generators to close by the end of this year. Under the resolution, the third-oldest coal-fired generator will close by Sept. 15, 2023.
The utility will be left with a single coal-fired generator that can produce 200 megawatts, two small oil-fired generators and a 115-megawatt generator, designed for peak demand periods, that can burn either natural gas or fuel oil. That, says CWLP chief utility engineer Doug Brown, should be sufficient to cover the city's needs for all but one half of one percent in any given year.
"We've made some really tough decisions"
"The best approach is diversification," says Brown, who started work at the utility in 1994 and rose to the top job in 2015. CWLP now plans to buy renewable energy as well as power generated elsewhere that likely will be generated by natural gas.
Brown professes to be intrigued by a proposed Pawnee power plant that would be fueled by natural gas. The plant proposed by EmberClear, a Texas-based company, wasn't initially embraced at city hall, where officials worried about impacts on CWLP power sales. Seeking tax breaks on construction that needed approval from both the city and Sangamon County, EmberClear in 2017 first pitched the county, which complains that the high price of CWLP power discourages economic development.
"I drew the short stick and had the pleasure of going over to the mayor's office and telling him about this power plant," McFadden recalls. "He was pretty animated. He was more animated than I've ever seen him."
Released before the study that recommended closing the city's oldest generators, a city study showed that the proposed plant would cost CWLP $20 million in lost power sales over two decades. EmberClear backers argued that the plant could be built within the grid that includes CWLP, so the utility risked losing sales even if the city didn't approve tax breaks on construction. Mayor Jim Langfelder ultimately negotiated an agreement that will require EmberClear to make a onetime $3 million payment to the city, plus $800,000 per year for the first 25 years the plant is in operation.
"I've watched it evolve from some outright hostility at the beginning to maybe there's a way this natural gas plant can help the city," McFadden says.
John Kinnamon, an EmberClear vice president, says the project is taking longer than envisioned. The Illinois Environmental Protection Agency hasn't issued a pollution permit, he said, and the company also needs clearance to plug into the regional power grid before construction can start. He said he hopes to start construction in 2021 and begin operations in 2023. He said he'd love to have CWLP as a partner. A transmission line from the plant to the city would cost $10 million, he said.
"We feel that our project is compatible with the way the city procures and manages its energy," Kinnamon said. "We feel that we could significantly lower a portion of their costs of generation."
Brown says he isn't ready to erect a power line between Pawnee and Springfield, if the plant is built, but he'd be interested in power purchase contracts, if the price is right.
"Can they be competitive against all the other suppliers?" Brown asks. "That's going to be a challenge for them, I think. I'm really excited to see what they can offer in a formal bidding process."
In any case, CWLP, Brown says, has turned a corner.
"We've made some really tough decisions," he says. "We're headed in the right direction."
Contact Bruce Rushton at brushton@illinoistimes.com.