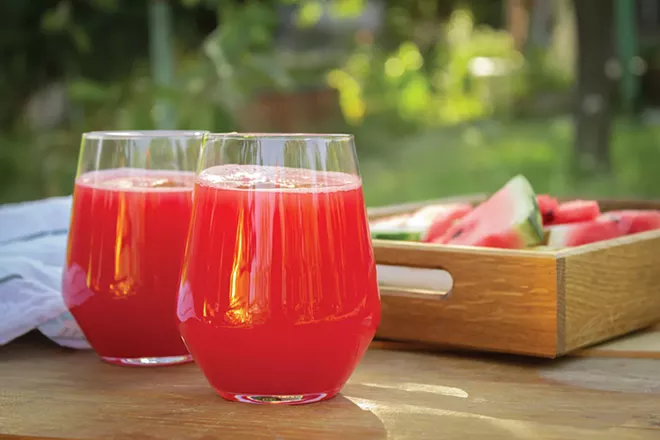 News of Lincoln's Emancipation Proclamation, signed in 1863, did not reach Galveston, Texas, for two years, five months and 15 days. News arrived via horseback and contained the following:
The people of Texas are informed that, in accordance with a proclamation from the Executive of the United States, all slaves are free. This involves an absolute equality of personal rights and rights of property between former masters and slaves, and the connection heretofore between them becomes that between employer and hired labor. The freedmen are advised to remain quietly at their present homes and work for wages. They are informed that they will not be allowed to collect at military posts and they will not be supported in idleness either there or elsewhere.
These words are not recited like the Gettysburg Address or the Pledge of Allegiance or even the 23rd Psalm. It was not required to be taught at school or at church, but African Americans should know – or at least have read – the words that brought freedom to the race, or at least made us "Free...ish since 1865," as the slogan goes.
Juneteenth, also called Emancipation Day or Freedom Day, is a time for both reflection and celebration. Reflection: To reflect upon the strides that have been made toward achievement of the promises made in the Declaration of Independence, juxtaposed against the strides that have yet to be made to achieve these promises. As Martin Luther King Jr. once said, the U.S. still owes Black people for unpaid work, that it had written a "bad check, a check which has come back marked 'insufficient funds.'"  Celebration: To acknowledge and celebrate achievements despite the many racist obstacles that have been, and still are, strewn on the path to equality.
On Juneteenth, families and friends gather to share good food and conversation about the significance of the day. While perusing my cookbook collection – I own more than 70 African American cookbooks – I found a few menus and recipes specifically planned for a Juneteenth celebration. The following are some ideas of what to prepare in honor of the holiday, based on some of my favorite cookbooks.
Carla Hall was a winning chef on the Bravo network cooking show Top Chef and is a host on The Chew, which airs on ABC. Dishes from Carla Hall's Soul Food, published by Harper-Collins in 2018, include tomato, cucumber and dill salad, succotash salad with corn and lima beans, watermelon salad with radishes and strawberry cake. The following recipe from Hall's soul food cookbook is for watermelon juice:
Puree seeded watermelon until very smooth. If you prefer a sweeter drink, add simple sugar to taste. Chill until very cold and stir again. Add seltzer water, ginger ale or lemon-lime soda to taste and pour over ice.
B. Smith, who passed away last year, was a successful television host, restaurateur, model, businesswoman and author. The recipes that she chose for her Juneteenth celebration were all selected to highlight the color red. Cake and punch could highlight that well. Black-eyed peas, prepared in a variety of dishes, are a traditional African American vegetable that has its genesis on the African continent and were brought to these shores by ancestors. Okra, yams (also known as sweet potatoes) and rice are other traditional foods from the Motherland.
This recipe for hibiscus tea punch is from Smith's book, Rituals and Celebrations, published by Random House in 1999:
Ingredients
8 hibiscus or Red Zinger tea bags
4 cups boiling water
1 ½ cups sugar or honey
3 ¼ cups chilled sparkling water, sparkling cider, lemon-lime soda or ginger ale (dependent on your taste)
lemon wedge (for garnish)
Place tea bags in large container, add water and let steep for 10 minutes. Remove tea bags, add sugar or honey while tea is hot (sugar dissolves better when added to hot liquid). Add cider or other liquid. Serve over ice with lemon wedage for garnish.
Both Hall and Smith favor the color red, as it symbolizes freedom. Before emancipation, the enslaved were forbidden to have red soda, which was a 19th century novelty. Starting June 19, 1865, freedmen in Texas liberally enjoyed the "sweet taste of freedom" in a bottle. Enjoy your Juneteenth celebration with family and friends and join in the celebrations in your community.
Kathryn M. Harris of Springfield is a lover of cookbooks and cooking. She retired in 2015 as library services director for the Abraham Lincoln Presidential Library and is a former president of the Abraham Lincoln Association. She remains active in local history preservation and civic engagement.