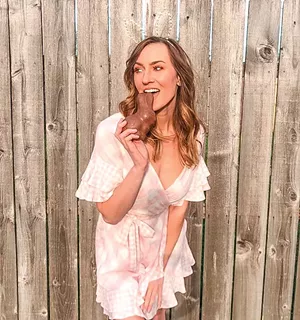 No doubt about it, as we roll through this year of oddities, at least July is getting hot like it's supposed to and the live music scene is a scorcher as well. Even though we've lost all the big gigs at fairs and festivals and some little ones inside the bars, our outdoor club scene keeps hopping along in its various forms. Let's take a moment to first thank and think about all those on the front line of the pandemic and anyone directly dealing with the virus infection in our community and across the world. As we continue to see cases rise in our community and country, while simultaneously opening up public places, please pay attention to those in the know who are counseling us in the ways we can beat this bug together.
As intrepid followers of the music scene are surely aware, Micah Walk has made a good name for himself around town doing mostly his own songs, along with some tasty covers. He independently released CDs with the Micah Walk Band, solo ones with outside production and did superb studio work with the award-winning Americana trio, The Deep Hollow. Now he's ready to knock out another solo shot, this time with the well-respected record producer Sadler Vaden, a Grammy-award winning member of Jason Isbell & the 400 Unit and many other success stories. As his Kickstarter project nears the $12,000 goal (that's just the beginning of what it takes to make a record at this level) with a deadline set for the all-or-nothing Kickstarter process on Sunday, July 19, 2:30 p.m. (CST), let's give Micah a good push to swing on through with this deal. Just search online for Micah Walk Kickstarter, then get on his current project, pick a reward that suits you and help a feller out. All the best to you Micah. We're a-waiting to hear this one.
In other recording news, Hurricane Ruth was set to release her latest album, Good Life back in April, when you-know-what stopped that in its tracks. Now, as of July 10, it's out on Showplace Records for your listening pleasure. The record contains several Ruth originals, co-writes and other songs all featuring the incredible voice of the Hurricane along with a well-cut, sparkling production, making this a shining example of good folks doing well. Congrats, Ruth.
In the "this is how you deal with this" department, since the decades-long Artist on the Plaza music series got put on hold this season, Sheila Walk, interim director of the Springfield Area Arts Council, along with help from local businesses and SAAC interns, organized a new thing called Artist on Adams. Now every Tuesday and Thursday from July 7 to August 6 you can check out scheduled local musicians performing outside near Fourth and Adams during the noon hour. Thanks to all who worked to get this going and for all of you who will show up to enjoy the daytime music made. Visit the SAAC website to see who is playing when.
Boone's Saloon is now presenting Saturday and Sunday solo performers some evenings, as well as in the especially interesting time slot of 11 a.m. to 2 p.m., with Gracia Harrison featured this week on the early Saturday show and John Drake on the Sunday evening spot. The William Marsala Band, with friends and frontmen blues guys Joe Asselin and Noah Williams, plays this week at the recently restarted "Blue Mondays at the Alamo" hosted by your very own Illinois Central Blues Club.
Take care, be safe and enjoy your live music well.