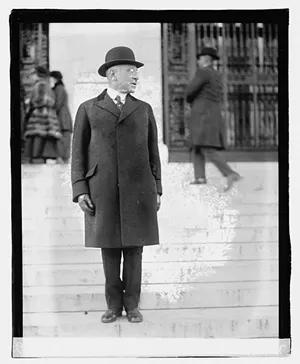 Diagonally across from the Lincoln Home stands another important home in Springfield's history – the home of Julius Rosenwald, who was born in Springfield in 1862. Rosenwald may not be a name that is immediately recognizable; he insisted on little acknowledgement for his many philanthropic efforts.


Others may know he was the president of Sears, Roebuck and Company, a position that catapulted him into building a premiere retail establishment in the United States. He believed in social justice and used his accumulated wealth to fund many worthy projects. He constructed over 5,300 African-American schools throughout the South during the era of Jim Crow laws (Maya Angelou and Congressman John Lewis were graduates of Rosenwald schools); he established a Rosenwald Fund to support African-American efforts in the arts and sciences (James Baldwin, Langston Hughes and Marian Anderson to name a few); he helped fund African-American YMCAs throughout the United States.


Because of his accomplishments, a group in Springfield has been pursuing a larger recognition of him. In that group is Michael Jackson, who says, "Rosenwald is a real hero and an under-recognized person here in his hometown."


Two events, across the country from each other, served as the initiative to do more for a man who was devoted to social justice and education. In 2017, the Jewish Federation of Springfield, the Ministerial Alliance, the African American History Museum, Union Baptist Church, Springfield Frontiers Club and the Velma Carey Family fund, hosted a screening of the documentary, Rosenwald – The Remarkable Story of a Jewish Partnership with African-American Communities. Nancy Sage, executive director of the Jewish Federation, says, "The movie was inspiring and resonated with all. We formed an ad hoc group to find a way to promote what Rosenwald stood for."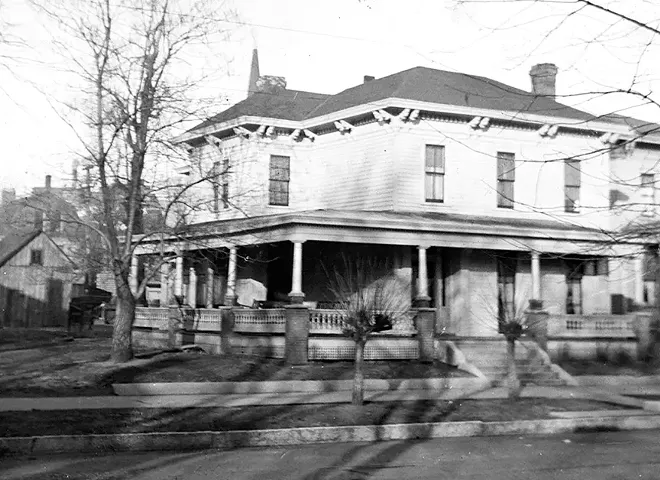 In Maryland, Dorothy Canter, a 31-year volunteer for the National Parks Conservation Association, had already been inspired by the Rosenwald story. She explains: "In 2015 my husband and I went to a documentary about Rosenwald. We are Jewish so that was the draw. I had never heard of Rosenwald, and I was blown away by all he did. I looked at my husband and told him there should be a national park to commemorate Rosenwald."


Eventually, Canter and others connected, with help from the Chicago Jewish Federation as well as Tim Good, superintendent of the Lincoln Home National Historic Site. Good says, "The staff at the Lincoln Home have often talked about Rosenwald and so this seemed a perfect topic for the upcoming George Painter Looking for Lincoln annual event on Feb. 12.
On that day, the house – currently called the Lyon Home on Eighth Street which serves as an office for the National Park Service – will be renamed the Rosenwald Home. Speakers will include Jackson, Sage, Canter, Good and Kathryn Harris, representing the Abraham Lincoln Association. "My interest is due to Rosenwald's amazing work in education," Harris said. After the ceremony the home will be open to visitors.


The house was built in 1854. The Lyon family lived there in 1861. The Rosenwalds lived there from 1868 until 1886. Julius Rosenwald's father was a merchant at the downtown Capitol Clothing House. In 1874, when Julius was 12, he watched the dedication of Lincoln's Tomb; President Grant attended. Rosenwald was intrigued by Grant's yellow kid gloves.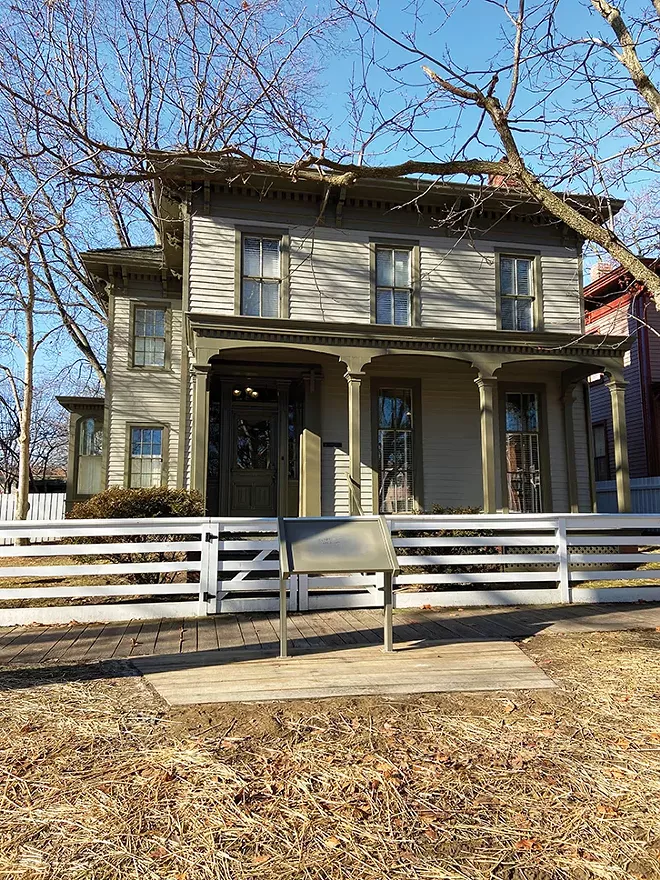 Rosenwald left Springfield in 1879, when he was 17. After a stint in New York, he landed in Chicago around 1895, met his wife, Augusta, and a man who would change the direction of his life, Richard Sears. The two led the catalog merchandise business, and sales grew under their genius. By 1907 the company made $50M. After Sears retired, Rosenwald led the company and sales rose to $250M by 1920. After WWI Sears was almost bankrupt; in 1921 Rosenwald contributed $21M of his own money to save it. Rosenwald retired as president in 1924 and became chairman of the board until his death in 1932.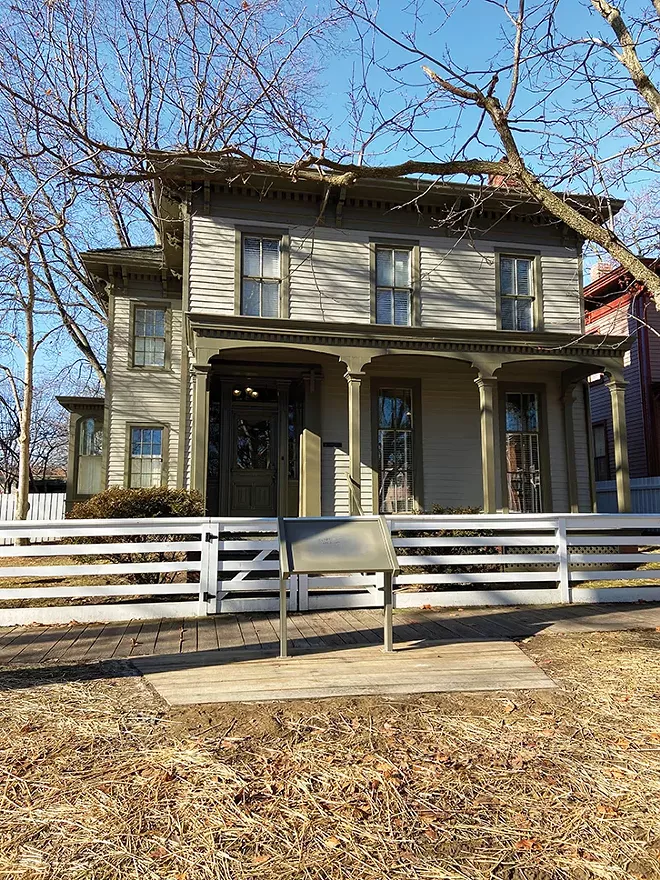 It's believed Rosenwald returned to Springfield only once; the Illinois State Journal reported on Oct. 5, 1930, that Rosenwald was honored at the Mid-day Luncheon Club at the Leland Hotel.


Rosenwald used his wealth for many worthy projects. It is due to him that we have the Chicago Museum of Science and Industry. The building, known as the Palace of Fine Arts built for the Chicago Columbian Exposition in 1893, was later converted into the museum. Rosenwald contributed $5M.


Rosenwald believed Jews and African-Americans had a connection, as both groups experienced oppression and persecution. He made grants to build African-American YMCAs, with the understanding that the communities must raise three-fourths of the cost; he would provide the rest. Over 20 YMCAs were built.


He was inspired by Booker T. Washington's book, Up from Slavery, which reinforced his view of the similar plights of African-Americans and Jews. He hosted Washington in Chicago, visited his Tuskegee Institute, and became a board member. Booker T. Washington suggested a pilot program to build schools in the South for African-Americans. Rosenwald donated money on his 50th birthday and proposed challenge grants. He would donate $25,000 for each school; the community and leaders needed to donate $75,000 in land, labor or money. Between 1912 and 1932, 5,357 Rosenwald Schools were constructed in 15 states across the South. It is believed that a third of all African-American children in the South were educated in Rosenwald's schools.
Creating a national park commemorating Rosenwald is another initiative the groups have been pursuing. This takes an act of Congress. U.S senators Dick Durbin and Tammy Duckworth are cosponsors of a bill in the Senate. In the House, U.S. Rep. Danny Davis has introduced a bill with 33 cosponsors.


The concept is to create an unusual, although not unique, kind of historical park. It would be called "a dispersed or discontiguous park" with several sites: a headquarters in Chicago and schools in the South, all promoting Rosenwald's legacy. It would be the only national park that commemorates a Jewish American.


Rosenwald home dedication


Feb. 12 - Lincoln Home Visitor Center, 8:30-10:30. Weather permitting, speeches and unveiling of plaque at the Rosenwald home. The house will be open after the ceremony.


Cinda Ackerman Klickna often writes about Springfield history and people for Illinois Times.