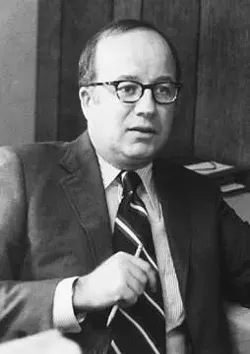 Jerry Gladu was a national-caliber talent in the world of philanthropic development. He spearheaded the founding – and funding – of the St. Francis Foundation, the endowment for the 13 hospitals of Springfield-based Hospital Sisters Health System (HSHS). During Jerry's tenure at HSHS from 1985 to 1996, charitable giving grew from about $2 million to almost $50 million, and donors increased fourfold. In 1996, the HSHS foundation was recognized by the Health Systems Development Network as one of the best-organized in the U.S. and Canada.
As a friend from his later years, I am sorry I never got to know Jerry at his peak, back when he was traveling among the HSHS facilities to set up each local foundation board and donor recognition program. However, many whom Jerry mentored in the course of his influential career are pros today at HSHS, Simmons Cancer Institute, R.W. Troxell, the Carle Foundation in Urbana and St. Mary's Hospital in Kankakee.
No one could fail to notice Jerry's alert and expansive intellect, and the fact that he could think big. At his beloved alma mater, St. Joseph's College in Indiana, Jerry mounted an innovative national advertising campaign for college philanthropy featuring ads in the Wall Street Journal, Newsweek and Time magazines.
Jerry had a voracious appetite for reading, and for people: for their personal histories, interests and feelings. He was an innate "sensor" of those around him. He was generous, not just with family members, but even with strangers in need.
Jerry's genius for people and for words, and his commitment to the human touch, helped him connect with the altruistic instinct in many diverse individuals. He was as attentive to making sustaining donors feel appreciated as he was to building new relationships. Long after he became ill and mostly homebound, Jerry was the first to extend a welcoming hand to new neighbors in our Fox Meadows neighborhood.
–Sandy Baksys