The official grand opening of the National Museum of Surveying, 521 E. Washington, at 10 a.m., Saturday, March 19, marks the end of a birthing long in labor. Admission on the special day is free to all comers. Otherwise adult individuals pay $5 a person, families $10 and there are discounts for students, active duty military, seniors and kids. It's the only area museum that promises "your money back if you didn't enjoy the tour."

The goal of the museum is to explain what surveyors do, why their profession is important and to encourage young people to become surveyors. The average age of a surveyor today is 60 years old. Career opportunities are many. Advanced mathematics students attending Robert Morris College visit the museum as part of their curriculum to learn one direction their study can take them. Educational materials for younger students are being developed as well. Youngest visitors, not primed for the formal tour, may enjoy the supervised children's activity room of games and learning activities.

On paying the modest admission fee, visitors are personally guided down a hall of banners, heralding most of 51 state and District of Columbia surveying organizations, to a theater sponsored by the National Council of Examiners for Engineering and Surveying. Films describing what surveying is all about and encouraging students to consider surveying as a career define the profession before visitors proceed to the large history gallery.

The spacious gallery adjacent to the theater includes a wall mural painting of the history of surveying, which began in ancient Egypt. Lighted glass display cases contain tools of the profession dating back to colonial America. The variety of plumb bobs in a unique gallery arrangement is fascinating in itself. The gallery serves as a holding area where visitors may linger until the next "Science on a Sphere" presentation begins on the half hour.


Images in motion, directed onto a giant three-dimensional globe from projectors positioned in four corners of the "Science on a Sphere" theater reveal the universe in a unique way. Developed by the National Oceanic and Atmospheric Administration, which regularly adds to the more than 250 programs accessible by Museum guides, the globe may reveal details of our sun, a glimpse into the Milky Way from the Hubble Telescope, lightning strikes on our earth, aircraft in the sky worldwide and more. The newest program shows details of the recent earthquake and tsunami in Japan. Some presentations include recorded narration; others are narrated by a guide.

There's also a book shop.

Not part of the tour, the 2,500-square- foot "Old State Capitol View Room" on the building's second floor is available for special events and receptions.

The National Museum of Surveying has literally come a long way since it began 25 years ago as the Michigan Surveying Museum in Lansing, Mich. Formerly a lobbyist for a state surveying organization, Springfieldian Bob Church became a board member of that enterprise after it became focused nationally. "They were going through some troubled times," he recalls. "The state of Michigan and city of Lansing didn't help them at all. Lansing is not a tourist town." In 2006, the organization began to consider relocating, and Church proposed Springfield. "We have all the Lincoln sites downtown, Lincoln was a surveyor and with a million tourists coming to Springfield, if we got 10 percent, it would work, " he says. Church enlisted help from Springfield Convention and Visitors Bureau (SCVB) and the Chamber of Commerce to produce a PowerPoint presentation to be shared with the Michiganders. In December 2006 the museum board meeting was almost scrubbed due to a major snowstorm. "We e-mailed the presentation to them and stood by on a conference call and answered their questions when they viewed it. They were so excited, they voted that day to give it to Springfield."


Church and an associate visited seven buildings in Springfield. "We walked into this location (former home of Roberts Bros. clothing store) and (knew) we couldn't have picked a better location. The board approved our choice, approved negotiations with the owner, and we bought it."

In January 2007, the organization was established as a 501(c)3 not-for-profit corporation, and they occupied the building. Then the recession hit. "Surveyors, engineers and organizations that had supported us were out looking for work and unable to continue. We had started at the right time. We obtained the Science on a Sphere exhibit, a major attraction, but the building sat almost empty for almost three years."

On Sept. 24, 2010, the museum had a "soft opening" to allow the public to start visiting, even though there were tasks unfinished. Two members of an initial Springfield Advisory Board that met monthly became trustees. Church and assistant director Matthew Parbs also recruited volunteers. They meet weekly with the trustees. "We are looking to add more trustees, but I don't want this to become an 'Illinois museum,'" Church stressed. "I want to find a person in every state who will help us produce special displays about surveying nationwide."

Visitors from all over the U.S. have toured the museum and six state organizations from throughout the country have contributed major funding. Today the National Museum of Surveying is building a membership organization that includes students and adults.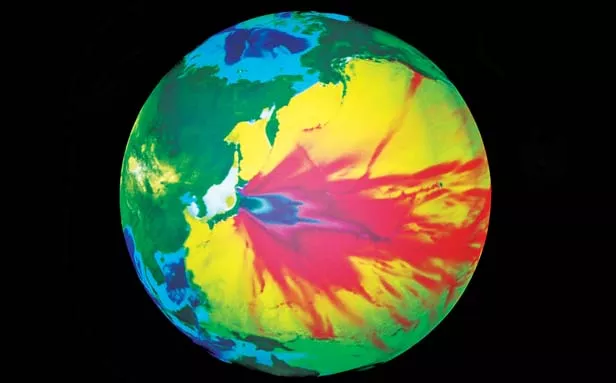 Looking ahead, the museum hopes to find major local corporate support. In return, the museum will add corporate names to the special attractions and generate, in trade, major goodwill for participants.

Also planned is the recruitment of an Abe Lincoln portrayer to distribute literature at Union Park, close to the Abraham Lincoln Presidential Library and Museum, inviting tourists to walk one block south and half a block west to learn more about "The Great Emancipator's" earlier career choice.

Museum hours of 10 a.m. to 3 p.m. Tuesdays through Saturdays may be extended to accommodate group tours by special arrangement. To learn more about the National Museum of Surveying, visit www.nationalsurveyingmuseum.org.

Springfield native son Job Conger is a freelance writer, author of Springfield Aviation, poet and director of Abraham Lincoln Capital Airport's AeroKnow Museum. Visit his website – www.aeroknow.com.