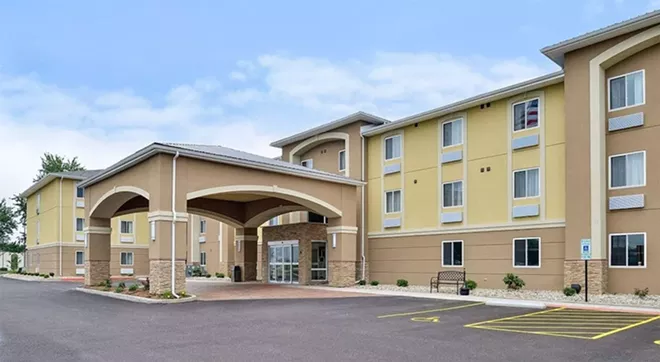 One sector that will see strong benefits from the fair's return is the hotel industry. "The Illinois State Fair generates 15,000 hotel room nights and creates millions of dollars in economic expenditures annually," said Scott Dahl, director of Visit Springfield.
The first weekend of the Illinois State Fair leads to a "citywide sellout" of hotel rooms, said Justin Roesch, director of sales at Comfort Inn & Suites. The Comfort Inn & Suites, 3675 S. Sixth St., has been sold out for Aug. 12-14 for about 2 ½ months, Roesch said. Aug. 11 and 15 are more booked than usual, too.
In addition to fair visitors, Roesch said that extended-stay hotels have seen higher capacities due to their in-room kitchens. National Guard members and traveling nurses also filled up many extended-stay rooms during the pandemic.
However, Roesch noted that most hotels are currently understaffed in the housekeeping and front desk areas. "It's just been a bit of a struggle," he said. To manage the influx of guests coming to the state fair, everyone from management to the rest of the staff has been covering front desk duty.
"Everyone's really stepped up and helped each other out where we need to while we try to get more people hired," Roesch said. -Meredith Howard